Select a membership level
Friendship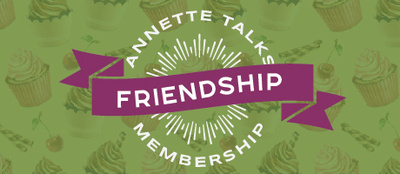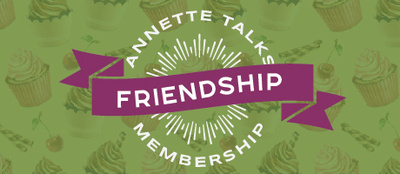 + MEMBERS-ONLY LOCKED CONTENT
Access members-only content-At least one "Ask Annette" episode per month. This is where Annette will answer questions sent in by tier two patrons. 
Annette's BFF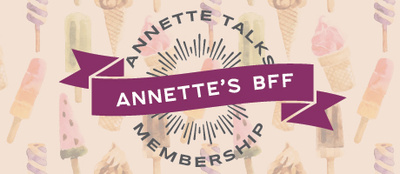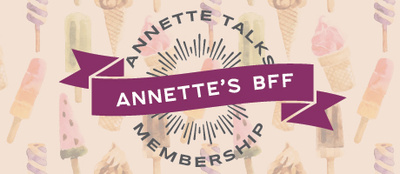 You receive all the goodies in Tier 1, plus ...
+ YOU GET TO ASK THE QUESTIONS FOR "ASK ANNETTE" 
You get to ask your monthly Question for the podcast and Annette will answer your question on the locked "Ask Annette" episode. She will read your name on the episode, unless you want to remain anonymous.

A minute of fame for the price of a half-gallon of ice cream at zero the calories!
Tip Jar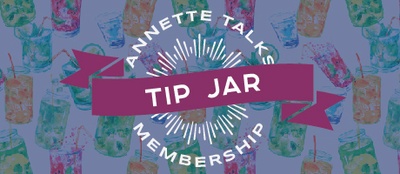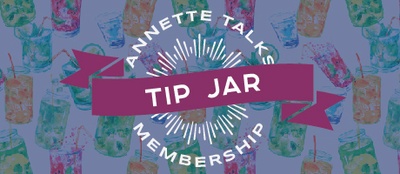 If you liked a episode and want to express it monetarily, then this Tip Jar is for you! :) Your only benefit is you get to feel good about yourself! This is a one time show of appreciation instead of monthly donation! (Patreon will automatically charge you again unless you cancel your membership. So if you only want to tip once, just cancel after you've been charged.)
About Annette Talks
EDUCATE, INSPIRE, INFORM, ENTERTAIN
Annette talks about the Constitution, history, politics, the culture, being single, parenting, and anything else that strikes her fancy!
#Politics
#TalkRadio
#listenup
#AnnetteOnAmerica
#fyp
GATHERING 
Annette Talks podcasts began in 2018 in Colorado with about one episode per month. Within several months, the popularity of Annette Talks spread across the United States and Annette has increased her episodes to about 5 monthly.
ABOUT ANNETTE
Annette is a single mom of 3 girls, ages 11, 13, and 1. She teaches college at BYU-Idaho Online. She obtained her BA in Political Science with a Minor in History from Arizona State University, and her JD from University of LaVerne College of Law.
She loves the sunshine and hates the snow. Other loves:
Cop shows like NCIS and murder mystery books (Agatha Christie),
Dark chocolate,
'80s music,
Dancing, and 
Beaches, especially beaches on Maui.
CONTACT
[email protected]
Find more podcasts at www.annettetalks.com.



KEEPING THE LIGHTS ON
Producing the podcast and managing the AnnetteTalks.com website cost $150 per month. When Annette hits her goal, she will purchased more advanced production elements to improve listeners' experience. She will produce 2 more episodes her month and eventually record on location at events and venues.

Whether or not you become a patron, Annette and her crew hope you "have a seat" and enjoy Annette Talks.
1 of 1
Become a patron to
Connect via private message
Recent posts by Annette Talks
How it works
Get started in 2 minutes