Anthony Christou
is creating Fantasy Art & More
Select a membership level
$1: Luminary Comic/Art Fan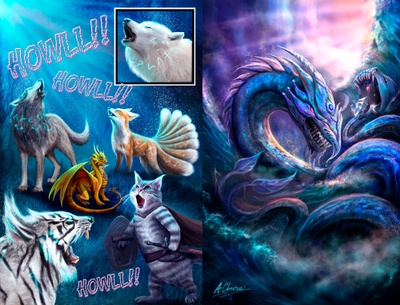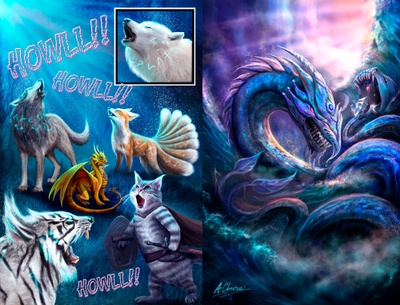 Access to one of the months Illustrations
 Access to  one comic book page from the Luminous Ages universe
 Access to the WIP art, concept sketches etc.
$3 – MtG Token starter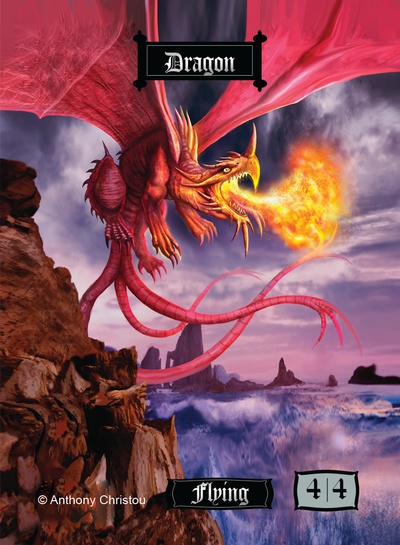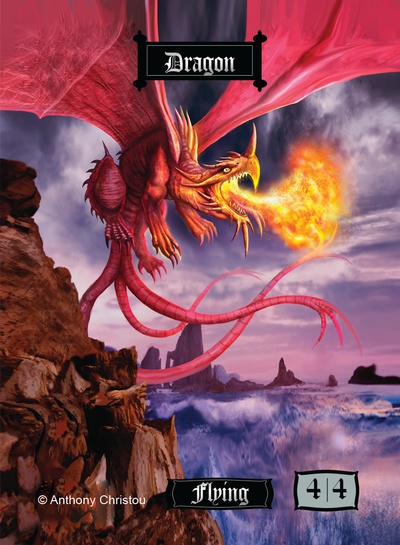 1 x this month's MTG Token (Random or Announced) as a shiny 
1 x Previous months Magic Shiny Token
Everything in the $1 tier
Australia only
$3 – Luminous Ages Token starter
1 x this month's MTG Token (Random or Announced) as a shiny 
1 x Random LA Card 
Everything in the $1 tier
Australia only
About Anthony Christou
I'm
Anthony Christou
an illustrator, writer and concept artist. My passion is creating my own original art and stories from fantasy mythology and topics the public love. The artworks I create vary from Fantasy, Mythology and public domain art like Alice in Wonderland. I am also the creator of a fantasy comic series called Luminous Ages.The first volume is complete and fans are getting the last 26 pages and its content as a bonus over 2019.
The fantasy art work that I will make will explore the worlds and creatures from Luminous Ages and its future art books. They are drawn heavily from many Earth mythologies. Each second month I will deliver one artwork from the Alice in Wonderland Series or other well known public domain topics based on patreons. 

Thank you
for supporting me as each dollar makes my fantasy art and stories sustainable.
The Monthly Rewards I offer depending on the tier you select include:

One fantasy artwork or Illustration topic alternates each month.
One Comic book Page from the Luminous Ages Comic Series
One Chapter of Luminous Ages Artbook or Illustrated Novel
ONE SHINY MAGIC TOKEN RELEASE PER MONTH
Postcards
A4 Prints
Fantasy Art 
The core of my passion is fantasy art and surrealism. I will do my best to deliver every second month a fantasy art piece. Either a landscape or creature that would exist in the Luminous Ages or other fantasy universe. Luminous Ages is a a comic universe where the first dream planet Ekratoria gave birth to all the mythologies of the universe.
Shiny Magic Tokens
Each month I will be releasing one token for Magic the Gathering this could be from a past painting or new painting based on the latest Magic token releases. 
Luminous Ages Comics, Illustrated Novel and Artbook

Luminous Ages
is the first in a series of stories I am creating. It is about mages that have the power to control dreams  and a world filled with fantasy creatures and dragons. The first volume was completed on my own time and partly due to funding on Kickstarter as well as patreon.
Over 2021 patreons will have access to the last 24 pages and its content. 
It is time to focus on developing the art for the series along side public domain topics such as Lovecraftian Horror and other fantasy topics. 
Fantastic news the Luminous Ages comics and books are continuing in 2021
with an illustrated novel chapter being released each month and to top it off one comic book page for the new comic.
The new comic and illustrated novel continue on from the last graphic novel.
The illustrated novel is titled
"Tavern of Dreams"

The new graphic novel is titled
"The Baize and the Book of Monsters"
Prints & Postcards
Some tiers also offer fantastic prints and postcards of my art. There will always be some new artworks but for tiers with more than 2 prints the third will be an old classic from the archives.
All prints and postcards are printed in Australia.



$106.56 of $500
per month
$500 I will allow fans to vote on the token, instead of it being random, from 10 topics!


1 of 3
By becoming a patron, you'll instantly unlock access to 563 exclusive posts
By becoming a patron, you'll instantly unlock access to 563 exclusive posts
Recent posts by Anthony Christou
How it works
Get started in 2 minutes