Anti-Social Media
is creating stupid videos about stupid people
Select a membership level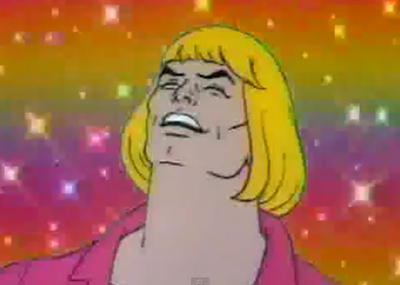 CUCK STATUS: LEGENDARY
- Your name in the credits of every video.
- Access to PATREON ONLY content.
 (See the main page for full details) 
CUCK STATUS: MANGINA ACTIVATED
- Your name will appear in every video. And i'll read it out in a sexy/non-sexy way
-  Access to PATREON ONLY content
  (See the main page for full details)  
CUCK STATUS: SARKESSI-FAN
CONGRATULATIONS, your generous donation has turned you from 'cuck' into full blown 'Anita Sarkeesi-fan'. 
Here's the full list of crap you receive for being a lovely person...
- Access to a 5 hr long Bandcamp album (of unavailable podcast GOLD) for free, and before the public can purchase it
-  Access to even more PATREON ONLY content
- A mention in EVERY video
- Access to banned/privated YouTube videos
- My undying love 
And you can have one of my kidneys too. x
  (See the main page for full details)  
About Anti-Social Media
THE $1 PATREON PROJECT
Please remember that if you wanna throw money my way for the videos and podcasts I make - you will only be charged ONCE every SIX WEEKS - (No more frequently than that).

Get your name mentioned at the end of every video, help out a poor small creator, and get a warm fuzzy feeling inside for just $1 per 6 weeks.
Hello Betas.
I am the owner/operator of a very small YouTube channel called 
Anti-Social Media
. I am approaching the 3,000 subscriber mark.
I produce topical comedy videos including parodies and critiques of YouTube bigots such as Bearing, Sargon, Warcorpse, AIU, Armoured Skeptic, Roosh V, Jordan Peterson, Warski, Richard Spencer, and so on.
I also have a topical comedy podcast. Listen via 
SPREAKER
, or 
SOUNDCLOUD
, iTunes, or via my YouTube channel.
After some kind people offered to send me money I set up this
TIPS JAR
, which I spend mostly on weed and snacks.
There are no profits to be made from YouTube itself, and this Patreon will never be huge, but if you want to say 'thanks' for the content, and by that I mean 'get me stoned' then please consider donating $1 or more.
REWARDS, 2018:
1) If you donate via Patreon or Paypal you will have your name featured in the credits of EVERY SINGLE VIDEO I make. Just make sure to include your name with your donation. Paypal: https://www.paypal.me/AntiSocialMedia.
2)
I release the occasional bonus video, a handful are available, you can watch by scrolling through old patreon posts.
3)
If the monthly donations reach $50 per month, I will make brand new 
PATREON ONLY
bonus content for each Youtube video i upload, and podcast too, and I'll take suggestions for future videos as well.
4)
I also will begin uploading to Patreon 48 hours before videos are available on Youtube.
5)
Season One of the podcast is no longer available to the public. It contained some of the most popular episodes and interviews and will shortly be repackaged as a
BANDCAMP
album of 3-5 hours in length. This will be available to the public (from 2019) for $5 minimum, but Paypal and Patreon people will get the whole lot
FREE
a week or two before the official release.
6)
I have made almost all of my 2016 videos private due to me mentioning my real name, or the level of cringe being off the charts. But I am happy to let Patrons relive the cringe and learn my real identity. This "reward" (!) will be available from 2019 only.
I love you all. LATERZ BETAZ. x
$25 per month = They're only a handful of backers, but they are the sexiest people on the planet, and they all smell great too.

You can see their names at the end of every video.
I think about them if Pornhub is down.
1 of 4
Recent posts by Anti-Social Media
By becoming a patron, you'll instantly unlock access to 8 exclusive posts
By becoming a patron, you'll instantly unlock access to 8 exclusive posts