Mario Buildreps - Antiquity Reborn
is creating True Antiquity of Pyramids and Temples
Select a membership level
Get Access to Unique Content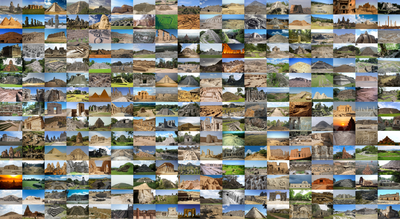 Did you just join my team of patrons?
THANK YOU!  As an official patron, you'll have access to my patron-only posts on Patreon. You can follow some of my contemplations during our work, such as our work on the book, the videos, the articles, the problems I encounter, and some other things.
Unlock "Secret" Content
ALL previous tier awards, PLUS:
We have studied and written about many different ancient structures around the world, what their true purpose was and what their true antiquity is. We publish these articles on our website AND on Youtube. You receive a password to unlock the "secret" unique content on our website. The Patron only videos on Youtube are only visible to my Patrons via link sharing. 
Become A Data Patron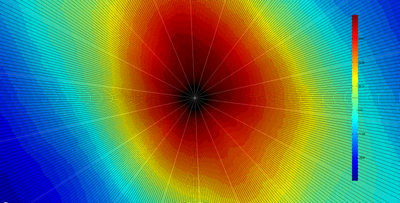 You receive our database with over 930 ancient structures in 12 segments. After you have donated $600 to our research you have our FULL database in your possession. After this 12 months you can keep supporting us and/or change tier. 
What makes our database unique in the world is that we have measured and processed the orientations of ALL important ancient structures in the world. We have done all the heavy work for you. As our patron, you can always contact us and help you with your questions.
About
Thank you for visiting my Patreon page. Our research unlocks the truth of our TRUE ancient history. Ancient history appears to "hide" nothing less than FOUR Lost Civilizations. Yes, you read that correct!
Many people around the world are fascinated by megalithic monuments that our ancient ancestors have left behind. But our collective ancient history seems to be dissolved in the mist of time. Since the appearance of Homo sapiens on our planet, some 400,000 years ago, there seems to be information missing.
Aks yourself this question: if Gobleki Tepe is the oldest man-made structure, then what has Homo sapiens been doing for the 97% rest of the time? Only splitting stones? Or is there something terribly wrong with the archaeological data?
The answer is the latter.
What appears to be the case. Recent civilizations like the Romans and Greeks have built their structures on top of much older foundations. Their pride have prevented them from recording the truth, and they have made it seem as if the structures were entirely their own creations.
Only mathematics can save us. And megaliths are patient. Megaliths can last for millions of years. And we have recorded the patterns by measuring their orientations.
We have developed a new scientific method that forges together geological and archaeological data. The waxing and waning of ice ages appears to correlate with the coming and going of highly developed ancient cultures. The legends of ancient cultures about floods and catastrophes appear to be true. The full time frame of our existence is incredibly longer than you were taught in school.
Our compass is the orientation of ancient monuments. Our time frames will likely baffle you. But finally, things start to make sense. You will probably develop a much deeper understanding about what our magnificent species has done all this time on this planet. Civilizations rose to unprecedented heights after which they fell deep into a new stone age, time after time, due to massive crustal unrest.
We need your help to increase our budgets for more research, tools and software. With every progression becomes our work increasingly more difficult and more specialized.
Your support makes it possible to publish new videos on Youtube and new articles on our website.
THANK YOU!
Website:
https://mariobuildreps.com/
Videos:
https://www.youtube.com/c/MarioBuildreps
Many people around the world are fascinated by megalithic monuments that our ancient ancestors have left behind. But our collective ancient history seems to be dissolved in the mist of time. Since the appearance of Homo sapiens on our planet, some 400,000 years ago, there seems to be information missing.

Aks yourself this question: if Gobleki Tepe is the oldest man-made structure, then what has Homo sapiens been doing for the 97% rest of the time? Only splitting stones? Or is there something terribly wrong with the archaeological data?

The answer is the latter. 

What appears to be the case. Recent civilizations like the Romans and Greeks have built their structures on top of much older foundations. Their pride have prevented them from recording the truth, but they have made it seem as if the structures were entirely their own creations.

Only mathematics can save us. And megaliths are patient.

We have developed a new scientific method that forges together geological and archaeological data. The waxing and waning of ice ages appears to correlate with the coming and going of highly developed ancient cultures. The legends of ancient cultures about floods and catastrophes appear to be true. The full time frame of our existence is incredibly longer than you were taught in school.

Our compass is the orientation of ancient monuments. Our time frames will likely baffle you. But finally, things start to make sense. You will probably develop a much deeper understanding about what our magnificent species has done all this time on this planet. Civilizations rose to unprecedented heights after which they fell deep into a new stone age, time after time, due to massive crustal unrest.

We need your help to increase our budgets for more research, tools and software. With every progression becomes our work increasingly more difficult and more specialized.

Your support makes it possible to publish new videos on Youtube and new articles on our website. 

THANK YOU!

Website: https://mariobuildreps.com/

Videos: https://www.youtube.com/c/MarioBuildreps

1 of 1
Become a patron to
Unlock 52 exclusive posts
Connect via private message
Recent posts by Mario Buildreps - Antiquity Reborn