Anya Light
is creating mystical writings, meditations & wellness resources
Select a membership level
Relax
Breathe & RELAX among like-minded souls! 


Gifts for you:
Community blogs, polls, photos, and updates (2-4x monthly)
frequent shout-outs and thanks on my newsletter & social media
Refresh
REFRESH your perspective.
♥
Discover something new. 
Gifts for you: 
2x per week you will receive Love Letters from Anya. These love letters are intimate, heartwarming, inspirational writings about topics such as self-care, mystical empowerment, our galactic family, holistic wellness, healing trauma, global events, and more. (Love Letters will be delivered to you via email.)
my e-book Embracing Our Emotions: 3 Healing Practices (25 pages/PDF format)
Plus everything in the previous tier
Relish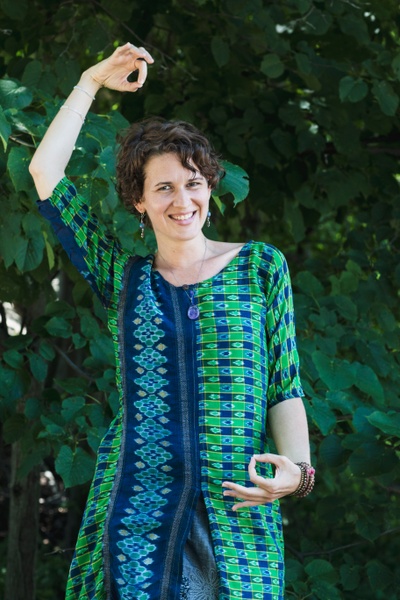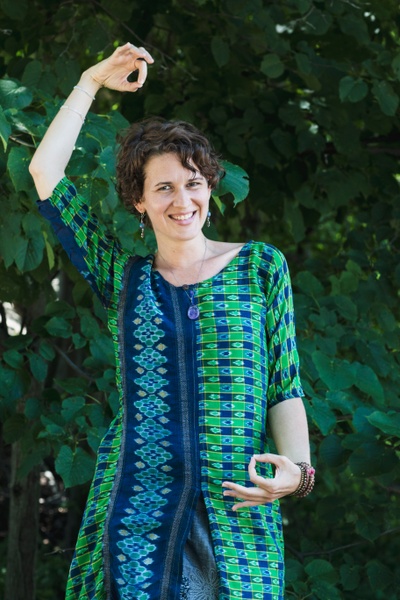 Yes Yes Yes!  Let's RELISH the pleasures of life—together! 
Gifts for you: 
"Magical Moments": a special biweekly podcast for my patrons 
10% discount on one-to-one session with me (once per month)
Plus everything in the previous tiers 
About Anya Light
On my deathbed, you will probably find me with pen in hand, scribbling some final message of light and hope...

Writing is in my blood.

I was born to do this. 
<><>
In 2014, after earning a PhD in English, I walked away from a promising career in academia because I sensed, deep in my bones, that my authentic voice could not flourish there. I was going through an intense spiritual awakening at the time, and had much to share that would be simply unintelligible to mainsteam intellectuals.
I then considered becoming a journalist. Yet I had zero desire to be owned by a company, nor for my creative expression to be limited to facts. So, I began to devour countless how-to books and articles on how to be a professional blogger or online writer. Yet, after awhile, the depressing message finally sunk in: today's writer needs to, primarily, become a marketing guru. Creativity doesn't matter, courageously sharing radical ideas doesn't matter, true vision doesn't matter—all that matters is learning the latest tricks and tips on how to generate dollars. In other words, in order to be a well-paid, professional writer, I would have to learn how to "sell you" my writing or my products/services. I would have to learn SEO and learn how to "capture" an audience. 
Well, barf. All those things felt extremely icky to my soul. I will never go down that road, because those tactics stem from the old Story of Separation: me in competition against other writers in order to "win" you as my customer.
Nope, not doing that.
So, for some years, I floundered in my writing career. I published a book (
Opening Love
), but I lacked the motivation to learn how to market it, so sales weren't spectacular. I just wanted to write about love, not sell ads! Due to financial pressures, I was always putting my beloved writing projects on the backburner. While I absolutely ADORE my work as a Reiki teacher and intuitive life coach (which has been my primary income for years), there is much, much more that I long to share…there is this deep, constant ache in my heart to write: to share my most basic, primal passion in this lifetime.
When a friend finally recommended that I check out Patreon, I was both astonished and relieved. Here was my much longed-for solution! Here's how I could receive blessings of support in exchange for providing the Word Gifts I've so longed to share!
This is where we (me and reader) can truly dance!! 
Patreon allows me to be authentic, genuine, and 100% ethical as an artist, energy healer, and visionary. No ad corporations own me, no fat cat media conglomerates censor me, nor do I have to beg any review boards to legitimize my work. I can just write. To You. And I can help make the world a better, kinder place through words. My life's work.
On this platform, I aim to share writings that stir my soul as I write them. I long to inspire you, challenge you, make you laugh, guide you, and let you know it's OK to dream for more. I want you to know that you are worthy of love. And, most of all, I want you to know that you are not alone. This planet shares us together, in a co-created womb of love. We are doing this together.
Thank you for your support, dear friend. I love to be in collaboration with fellow souls on the spiritual path.
Let's wake up, together.
Let's be wild and free, together.
In Constant Love & Affection,
Anya
PS: To learn more about my work, please visit my 
website
.
____________________________________________________________________________
COMMON QUESTIONS
I love your mission but I don't have much money. Can I still become your Patron? Yes! You can support me for only $4 per month! Thank you! ♥
Can I stop donating in the future if my financial situation changes? Yes of course! Please don't put yourself in a stressful situation. Take care of yourself first. You can cancel your membership at any time. 
I'm confused about how Patreon works. Can you help?
If you have questions about how to use Patreon or need help navigating the signup process, the Patreon support staff are super friendly and helpful. You can send them a message by clicking 
here
. If you're already my patron and have a question, feel free to message me anytime and I will answer you personally. 
Sweet loves!  I'm so excited about the next step in our creative journey together.

When I reach 20 patrons, I will host a FREE online class for our community, on the topic of your choice! This will be an exclusive meet-up, for just us, via Zoom. 

If you'd like to help me work toward this goal, please share the link for our page with like-minded friends! :) XO


1 of 1
By becoming a patron, you'll instantly unlock access to 84 exclusive posts
By becoming a patron, you'll instantly unlock access to 84 exclusive posts
Recent posts by Anya Light
How it works
Get started in 2 minutes