Anyer Quantum - Shaolin Shuffle - Serenade For Replicants
is creating Dj Sets , Music and Experimental Content!!!
Select a membership level
The Exclusive Pioneer
At this level you will be cooler than you were before. Straight up. You will also get :  
- Access to what i like to call the Nuclear Rites : Quantum Lab, the Exclusive activity feed where you'll be the first to know what's in the works, get updates and hear the newest music and sets you have helped bring to life. Thank you!  
- Secret DJ Sets that for some reason never saw the light  of day and will never do because they are Exclusive...just for you!  
 - Your Beautiful name (or pseudonym) will be listed in every Set and track that i upload to the internet realm, as a monument to your awesomeness  <3 
The Elegant Innovator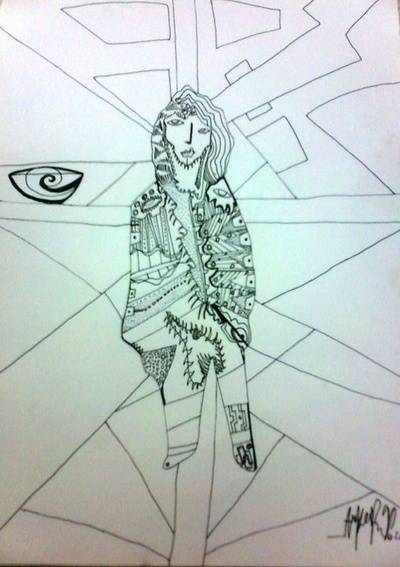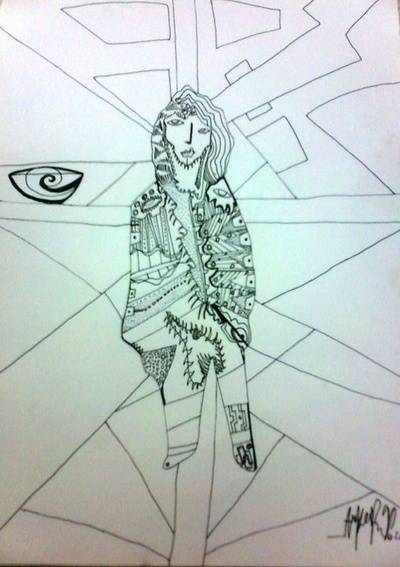 Imagine being cool... but now being even better. That is this level, you also get :
-  Access to The Nuclear Rites : Quantum Lab Community!
-  the producer's notes : an in-depth look into the music, an analysis of the creative process and the decisions that went into the final composition!
-  I listen to and collect tons of music.  Let me share it with you :) Access to Nuclear Rites : Strange Depot!!!
- Exclusive Patreon Tracks, 2 choons every month, made by any of the 4 projects , in lossless Quality! (if we reach the first goal, they will be professionally mastered*)
- Access to the Weird Graveyard (Multimedia Art Gathered an curated by me, specially selected to stimulate the Creative Process)
- My Eternal Love and Gratitude!
The Fabulous Vanguardist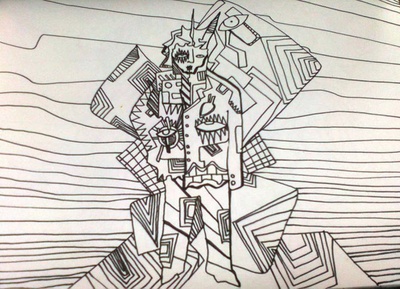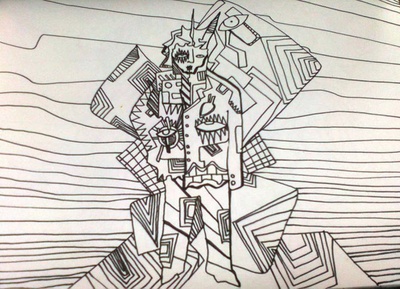 I Still Can't Believe you Actually Exist!!! 
You'll Access everything mentioned inside
 "The Elegant Innovator Tier, but also :
- Special Stickers, Designed by me  (it can take a few months ti'll i come with the designs that we'll choose as the Exclusiv Patreon Sticker Models because, did you knew that i actually studied art???, all the draws for the rewards, are mine!)
- If we Achieve the 2nd goal, Tutorials about a) Djing b) Music Production c)The Psy-trance music Industry!!!
- My Eternal Love and Gratitude!
About Anyer Quantum - Shaolin Shuffle - Serenade For Replicants
Hi, I'm Anyer! i'm a DJ and Producer that works under Various Aliases. The main ones are
Anyer Quantum
 / Shaolin Shuffle & Serenade for Replicants. For the past nine years, I've been uploading new DJ-sets every two months and four years ago I started to create my own music which I regularly share on Soundcloud :D If you enjoy my humble work and want it to continue for many more years to come, then please, BECOME A PATRON!
"I've seen things you people wouldn't believe"

As a DJ, I've been blessed achieving many amazing things all thanks to my hard work and ...of course, your constant support on this adventure <3 :) All that while staying true to the real hardcore underground music values.
I've focused my energies to create content that can reach and inspire an international audience. Meanwhile, I support the musicians I love and expose them to a wider audience, rather than just playing choons at clubs and bars every weekend mindlessly, in a place where my selection is not entirely of the more mainstream oriented taste. And let's be honest, the society of the place were I currently live has never truly given electronic music the respect and value it deserves, but I've been working behind the decks for nine beautiful years and I'll never stop keeping it real!!! >:)
I've never been a fan of asking people for money without ensuring they get something in return. So with that in mind I'll be using this opportunity to explore my recently discovered biggest passion of my life: making music!!!
As a producer, the legend goes that many many years ago, many many different people randomly asked me "Hey, why don't you make music?" and I always said "Nope, me no interesado, amigo." For years!!! I was really into dj'ing, I was also working as a manager of the Fnoob Trance Channel so I was totally busy with other things, and then, one day in march 2014 Bitwig was released and blam...it was all I've ever wanted in a DAW <3 2nd act, I went nuts and embarked upon an endless journey of music and gained massive quantities of knowledge, and after 193 projects that I started I'm definitely certain that now I've reached the level I was looking to reach and develop towards, with my specific aesthetic approach to electronic music :D I'm super happy with the results and I am sure what's coming will be 1000% TIMES BIGGER, BETTER, STRONGER & CHINGON!!!
For now (lol, I like to experiment with new things all the time so I might do new musical projects if my creative energy demands it) the music that i'm making comes under the names of :
Orbital Funeral (Psychill / Downtempo/ IDM) [
Orbital Funeral - The Nightmare has to have NRG
]
Serenade For Replicants (Synthwave/TechNoir) [
Serenade for Replicants - Relax Dat @$$
]
Anyer Quantum (Psychedelic Techno) [
Anyer Quantum - Ghastly Deluxe (Justified & Ancient)
Shaolin Shuffle (Psychedelic Techno/Dark Prog) [
Shaolin Shuffle - Cyberpunk Abstractions and the Bio-Politics of Urban Survival
]
Through this expedition I can tackle several goals in one single move : first and foremost I think the most important for me, is to acquire a new level of communication with you...Facebook it's a bit of a pain in the ass :P I can't post anything without them asking me to pay 30 dollar ads just to get in contact with you, and here in Patreon I can do wayyy more awesome shit and push things to new audiovisual-experimental territory... Also, I have many many new tracks that haven't seen the light of day because damn, is it me, or is music getting standardized as fuck? As you can imagine, what I create ain't truly what common labels are interested to release...But again, with Patreon you can become an extra member of my team, and the music will reach your hands before any of the facebook pages that ask dinero inform you of these things!!! Paying for mastering is probably the first Goal I'll try to reach, since I have friends that have done it for free all this years but I think they also deserve to be properly compensated…something that I haven't been able to do because hey, remember the track I made called : 
100% Authentic 3rd World Beats
??? As simply Red said...money it's...
"too tight to mention."
This campaigns' funding goals are specifically aimed to cover such expenses and to acquire new gear in the long term, but also for practical, life-improving changes that should make working on the studio less complicated: starting with some basic ergonomic purchases... I think it's time to let you know that I've been through some not so great health problems, you see, when I made 100% 3rd world beats I was kinda making fun of my broken chair and the lack of space for resting my hands while I write/use the mouse... this situation is causing several problems with my right hand (carpal tunnel... yep, painfull asf#$"!) / back/ neck and errr other less easy to disclose things :) so I'd love to work on that area first to stay focused in creating beautiful and subversive awesomeness...Only for you ;)
Starting to DJ / Produce music has been the best decision I've made in my life, and I'm really happy with how it's turned out. And I'm planning for Patreon to be the next big step to get me producing more content, but at a steadier pace that will ensure everything has its own appropriate place and polish.
Things are looking up! Thank you for your time and attention while reading, it really means a lot to me and whether or not this campaign is a success, we'll still be seeing each other again soon.
:D <3
"Crystal Clear Sound"

When I reach $50 per month I'll be able to pay for proper mastering for the tracks, so you'll have a special shiny sound to blast properly on big speakers!!! :D <3


1 of 2
Become a patron to
Unlock 19 exclusive posts
Connect via private message
Recent posts by Anyer Quantum - Shaolin Shuffle - Serenade For Replicants
How it works
Get started in 2 minutes