Adam Millard - The Architect of Games
is creating Gaming Video Essays
Select a membership level
Fan of The Architect
Patrons who support at the $1 tier or higher will gain access to a monthly video update as well as the occasional recommendation for titles I think you might enjoy. 
In addition, you'll also get access to any supplemental gaming-related content I write or make. 
Thanks for supporting the show!
Friend of the Architect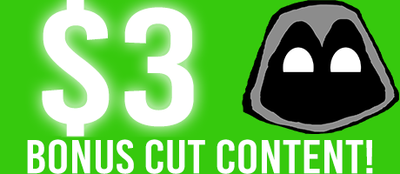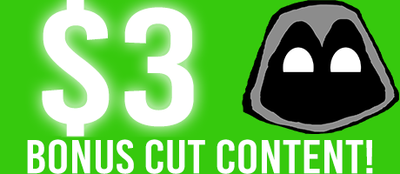 Patrons who support at the $3 tier or higher get access to bits of the script for each episode that didn't make it into the video but I still want to talk about!
You'll also get everything in the $1 tier!  
Your support means a lot!
Super Deluxe Supporter of The Architect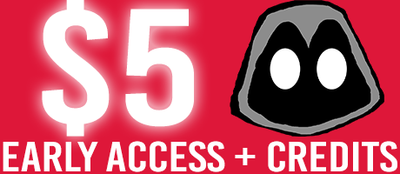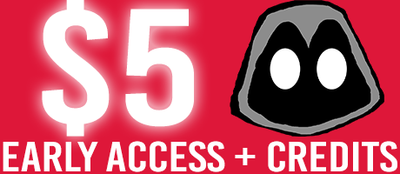 Folks who support me with a $5 a month pledge will get early access to every episode I release 24 hours early and you'll also get your name in the credits for every video you help to support.
AND you get everything in the $1 and $3 tiers!  
Wow, I'm shocked, thank you so much!
About Adam Millard - The Architect of Games
Who am I?

Hey,
My name is Adam Millard- but you might know me better as The Architect of Games, voice of a YouTube channel that tries to make games criticism fun, accessible and thought provoking.
In each video, I take a look at a concept or idea that exists within gaming, and try to unpack it to see how it works, what needs to be changed, and what we as gamers can learn from it.
In previous episodes I've explored
the problems with Civilisation's factions,
taken a look at
all the ways games deal with grind
and made a feature-length analysis of why Nier Automata
is a massive step forward in storytelling.
I hope these videos can be a great resource for changing the way we look at and talk about games, and now I need your help to make them.
How does patreon work?

Patreon is a service that lets people like you pay internet content creators like me directly, rather than forcing them to rely on inconsistent advertisements and sketchy sponsorships.
Becoming a patron means that you're helping to support 100% compromise-free, passionate content from talented people (and me) who really need it. Your payments happen on a scheduled, predictable basis, and in return you get exclusive rewards and a warm fuzzy feeling inside.
Patreon is the best way to fight back against the scourge of clickbait, annoying ads and misleading content on the internet, and that's why your support is greatly appreciated.
Why support me?

As much as I love creating YouTube videos, they're currently a big time and money investment with little in the way of return. Becoming my patron allows me to buy higher quality equipment and produce more videos for you to enjoy.
Whilst every episode will always be available on YouTube for free, my patrons also get a number of special bonus things as a thank you for supporting me.
$1 Patrons get updates, monthly retrospectives and a few recommendations of cool games, movies, books and music I've found that I think deserves the attention.
$3 Patrons will get access to a short except from each video's script that didn't get the chance to make it into a video!
Those who generously support $5 a month will get their names in the credits of every video they support AND early access to every episode they help to fund.
Finally, anyone insane enough to pay $10 will get their name read out in the credits as part of an exclusive list of top-tier supporters.
Of course, you get everything in tiers lower than the one you're at.
I do reserve the right to not put an offensive name in a video, though I'll try to reach out to you beforehand.

You're still reading this?
I've got nothing else left to say but thank you for deciding to support me, really, it's all a bit surreal.
-
Adam
By becoming a patron, you'll instantly unlock access to 109 exclusive posts
By becoming a patron, you'll instantly unlock access to 109 exclusive posts
Recent posts by Adam Millard - The Architect of Games
How it works
Get started in 2 minutes