Ro
is creating a new independent media platform.
Select a membership level
Yang Tieh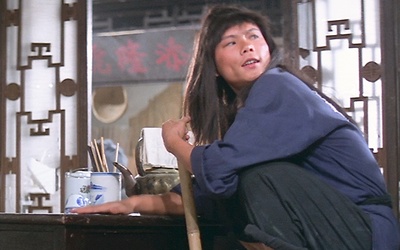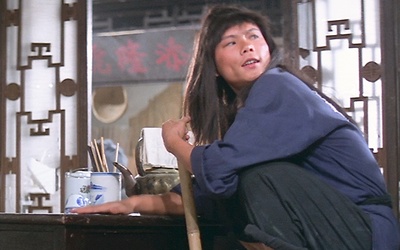 You're a fan of the idea and want to help. I appreciate you. This will give you access to the Dev Diaries, exclusive to Patreon, and access to the budget so you can see where your money is going. 
Agent Hai To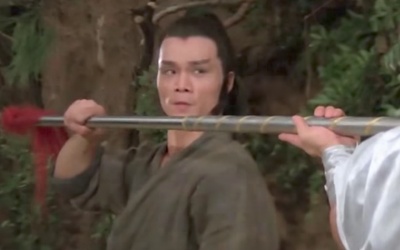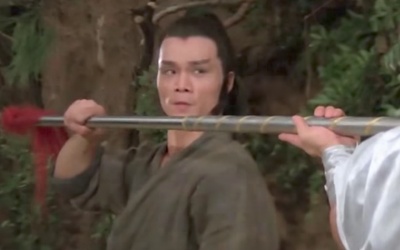 You're intrigued and you want to get a little deeper in the goings on. I got you. You get everything from the previous tier and access to PV4, starting with the alpha. 
Butcher Wing
You dig what's happening and you want to be a part of it. That's cool. You get all previous tiers and access to comps showcasing the visual direction of the site before they're built. Groovy. 
About Ro
Start
As we all know, there is a dire need for quality content that actually speaks to ideas we can relate to and bring us together rather than just pushing us further apart. Play Vicious 4 intends to fill this gap, with honesty, integrity and of course, a bit of style.


The Who
I'm Roland or Ro as most of my friends call me. I'm a graphic designer and web developer with over 17 years of professional
experience
that has worked for both the biggest brands in the world and small charming single person operations, creating dozens of experiences along the way.
Outside of my professional life, I'm an unabashed mediaphile. Games, books, music, shows, movies, I love it all. There is a constant and unending stream of great work being created at an unprecedented rate. There is no way I can get my eager hands on everything, ha but it's not going to stop me from trying.
Play Vicious is my effort to bring my considerable experience in building online spaces with my outright love of media of all kinds into a cohesive, fun and healthy community experience. Because it's more fun together, right?


The What
At its core, Play Vicious Version 4 will be a disruptive, federated content platform that will serve as an independent hub to explore share and discuss creativity of all types while fostering a healthy and engaging community.
While there are a number of platforms that attempt to do this already, the difference with PV will be you.
There is no faceless board of directors controlling the direction of the platform. There will be no ads constantly bombarding you to buy something. Your private information will not be collected and sold to the highest bidder.
Play Vicious will be entirely supported by its community, so the priority will be the community itself and not the commodification of people and their information for the sake of clicks.
At Play Vicious 4
you
matter.


The How
Play Vicious Version 4 will initially consist of three components: content, community and commerce. More pieces are planned, but it will start here.
Content
The staff at Play Vicious are a diverse collection of gamers, tech industry pros, art collectors, musicians, academics and the like. Together we will produce and curate content that will not be limited to any particular perspective, identity or culture. If it's hot, we're on it. We will also reach out to creators who are making compelling content to showcase on our platform.
Community
The second key aspect of the Play Vicious platform will be interaction with the content we produce and also enabling our members to showcase their own work.
This means PV will maintain its own independent social media
presence
for people that want to share and discuss in safe and friendly environment. And when we mean safe and friendly, we mean it. At Play Vicious, we want open and honest communication, but what we do not want is bigotry and hate. No isms will be tolerated. Promise.
Commerce
Cool artists make cool stuff. As such, PV believes that artists who create should benefit from the stuff they make. This is the main ethos behind building a specific e-commerce solution that will not only feature cool consumables for purchase, but will ensure the bulk of the proceeds go to the people that are doing the work. Win and win.


How To Contribute
Creating a maintaining an online infrastructure requires a fair amount of investment. Smart planning and getting good people can mitigate a lot of the costs, but there will still be servers to maintain, staff and independent creators to compensate and a need for constant development as the platform grows. All of that will require resources to keep going.
To this end, check out the rewards section and support what level you can. The donation levels are designed so that no one person can have an inappropriate amount of influence over the project, so the direction of the platform will be democratized rather than based on the whims of a handful of people. Or if you'd rather give a one off donation, you can use
this link
with the note "4 PV 4" to designate it as a contribution to the project.
All people who give to the project will be credited as producers on the main site as well as have priority access to the forthcoming beta. For the people, by the people.


End
Thanks taking the time to read about what we're building. It's an ambitious endeavor, but one that is sorely needed as distrust of various high profile platforms grow and we realize how much our love of content and sharing is being exploited. I hope to change that. With your help, I'm confident we can make it happen.
Stay tuned,
r.
$668.81 of $2,000
per month
Upon reaching this goal, I'll be able to work full time on PV, which included building/maintaining the codebase, weekly updates, and having monthly meetings with the community to talk about the direction the project is going and share ideas. 
1 of 3
By becoming a patron, you'll instantly unlock access to 47 exclusive posts
By becoming a patron, you'll instantly unlock access to 47 exclusive posts
How it works
Get started in 2 minutes