Hello my dear friends, my name is
Arith Härger
, I'm a Youtuber, Archaeologist, Researcher and Artist. Most of my work is focused on Scandinavian and Viking studies. If you don't yet know me, you can find me at 
My Youtube Channel
, 
Facebook Page
, 
Instagram
and if you wish to take a look at my artistic works and eventually buy them, just take a look at 
My Society6

Hope you enjoy my Patreon where I share extra content related to Scandinavian Studies, both in video format and writting. If you become my
Patron
I can be your
Online Professor
if you need help with your studies related to the 
Scandinavian Culture,
plus you will have exclusive access to a lot of content I do not share in my Youtube videos, such as magical practices, Seidr, Galdr, Prayers and a couple of Essays with a more academical approach to easily help you with your studies when a more scientifical/historical/archaeological background is necessary to explain a certain subject.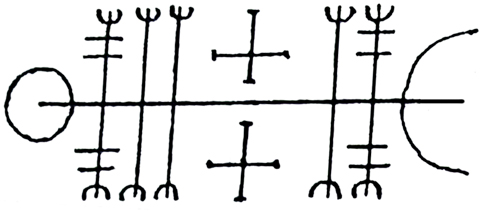 I do hope you become my
Patron
, because by asking me to make content about studies related to my
Youtube content
, I will gladly create it for you! Thank you in advance and cheers!