Arrogant Dubs
is creating Abridged Comedy & Original Content
Select a membership level
RANK 1: NAME IN CREDITS!
For supporting us with $1 per Month, you will have Access to: 
PATRON ONLY UPDATES:  Have monthly in-depth updates on all of production with screenshots of our work in progress! 
 NAME IN CREDITS:  Have your name in the credits at the end of each season and special! 
RANK 2: COLLECT CONTENT!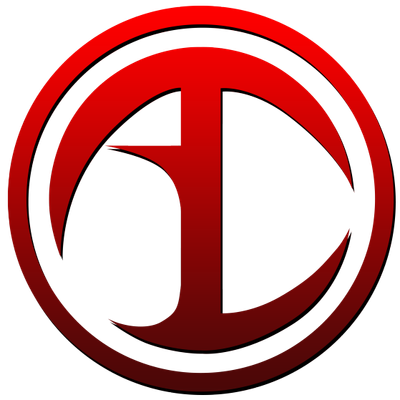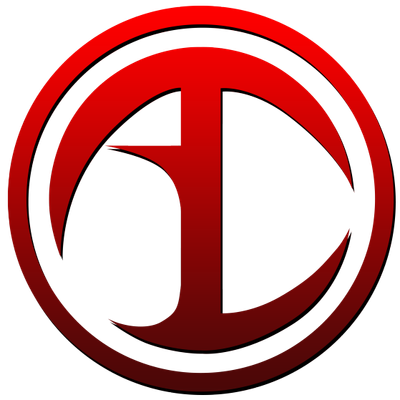 For Supporting us with  $5 per Month, you will have Access to:
HD VIDEO DOWNLOADS:  Have access to a "Google Drive File" with all our shows in HD, that way in case our content gets copystriked, you'll still have full access to them! 
EPISODE SCRIPTS:  Have access to all scripts to our shows to see what may have gotten cut out from the final draft! 
RANK 3: EARLY ACCESS!
For Supporting us with  $10 per Month, you will have Access to:  
VIDEOS A WEEK EARLY:  Have access to all our content a week early than release! 
PATRON ONLY WATCH PARTY:  Have access to a watch party with members of the team and watch  movies or anime together! 
About Arrogant Dubs
Who the hell is Arrogant Dubs?
That tends to be the first question with things like this, who are you? Well, if you're on this page, you probably already know who we are, or at the very least what we do. If you're here and are unaware of who we are and what we do, then I am entirely uncertain how that came to be, but am infinitely glad that it has.

We're an abridging group headed by some youtubers who decided to band together to kill boredom with jokes and nostalgia. With huge names like ShintouGenesis and CashrynSins in charge, we focus not just on abridging but also dubbing. And by "huge names" we mean the literal size of the names. There's no reason and very little chance that you would know who either of those people are. Don't worry, we're not offended.

What do you do and why should I keep reading any of this?
We abridge stuff, and by stuff, I mean Fullmetal Alchemist. That's it. Just the one show, for now.

And no, not Brotherhood.
Yet.

But, remember the part where I mentioned dubbing? Yeah, we do that too. Particularly with Doki Doki Literature Club and... well, that part is a secret. (Unless of course you want to become a Patron, *wink* *wink* *shill* *shill*) Just know that, for now, we do Doki Doki. 

Why should I give you my hard-earned monies?
Because if you don't we'll shoot every puppy in the face with buckshot.

WHAT? Seriously?!
No, that's illegal. Just like monetizing abridged content. Look, we know you know how this game works. We're not going to sit here and tell you that the money you give us is going to go towards either Doki Doki or FMA. We legally can't say that. We can't say that giving us money will help us pay editors who work tens to hundreds of hours per episode to help us make content. We can't say that we're going to pay our voice actors, who thus far have been awesome and worked for entirely free. We can't say that by donating to our patreon you'll be helping make the content you want arrive sooner by helping pay for additional editors and better equipment.

What we can say, and are saying, is that we have a lot of talented people, and lot of ideas for original content. And that any money you graciously offer will go towards equipment, editors, and talent for that content. And if, by coincidence, that helps free us up to do what we love and make more FMAbridged, and Doki Doki Dubbed? Well then that would be a super cool, coincidental side effect.

Oh, and just to be entirely clear, this patreon is NOT payment for either FMAbridged or Doki Doki Dubbed. That content is entirely free and even if we legally could put it behind a pay wall, we wouldn't. Because we, are not garbage people.

So what now?
Well, now we come to the end. Or, the beginning, depending on perspective. More accurately, the end of our little pitch, and the beginning of the next phase of our content.

I'm not going to mention the benefits of becoming a patron, you can see those very clearly to the right and probably did before reading this. And I'm not going to act like you're somehow more important to us if you do either. If you're a fan, and you're reading this, we love you. Period.

But I will ask that if you enjoy our work, and you are able, that you consider becoming a patron. It would help us out a lot, and we'd be eternally grateful. But if you can't help, then don't. And if you don't like us, then... why the hell are you reading this?

So this, is where our pitch ends. If you've read this far, thank you. Regardless of whether you become a patron or not, just thank you for hearing us out and for... well, caring.
And for those who have been around for a very, very long time, you may understand what I mean when I say that while this might be the end of our pitch: This, is where our story begins.

-ShintouGenesis

We are able to upgrade our team's gear!

Including: mics, boom arms, interface, pop screen, sound proofing, studio quality headphones, etc....
1 of 5
By becoming a patron, you'll instantly unlock access to 5 exclusive posts
By becoming a patron, you'll instantly unlock access to 5 exclusive posts
Recent posts by Arrogant Dubs
How it works
Get started in 2 minutes