Sanja
is creating a book on art interpretation, psychology & inspirational feed
Select a membership level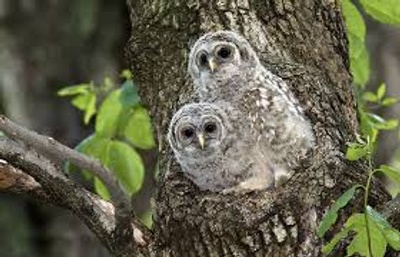 Owls
Owls wisely follow my feed having steady insight in pictures and quotes. You can expect sightings of travel photography, and psych quotes.
This tier is an amusing a thank you for my Instagram content.  https://www.instagram.com/artpsychology_sanja/ 
Crows
Crows have a deeper insight into creation behind the scenes. They have sightings of my original thoughts, art, travel insights and more!  
In-the-making process-pictures are revealed to these black birds, and a broader feed of art & magic is supplied.
Benefit of a minimum 3 inspirational lists per year is a gift for the crows.  Thus by supporting my creations you are inspired to create yourself. 
Eagles
Limited (110 of 110 remaining)
Eagles get a regal overview of feed. They get to see photography, psych quotes, my original psychological production, travel insights and more! Eagles get regular monthly feed with inspirational lists, art and provoking psychology thoughts.
Special perk for the eagles are closed discussion groups where we will discuss art & psychology. 
As a special thank you Eagles get 10 postcards per year at their nest address! Be sure to write it in on the check out!
About Sanja
I am a two headed monster, which means I am a scientist and an artist. I am a psychologist which engages in writing and I am always doing something in arts. Yes, that is why it makes sense that I am interested in Jung's work. My first goal through Patreon is to publish a book on art interpretation which is easily understood, laconically expressed and embellished by some weirdo art examples.
How can you help me? And why would you help me o.O ?
You would help me because you'd also like to see a book on art interpretation which is speaking to humanists, artists, high-school kids, scientists and all alike. Especially because you would not have to go through all of 22+ already written psychology books to get inspired. Even more because I will continue the possibilities of interpretation according to my own ideas, so its something new! And perhaps even more so because I will use art examples which you've never heard of, and probably couldn't read them - because they are in Serbian. Whaat? Well, yes. I live and work in Serbia, which brings me to my next point.
You would support me because here, opportunities for earning money by creative psychology are well ... slim. So if this work wants to have a chance to show its head to the world, and it does, your support would be instrumental as it would enable me to focus on doing this instead of other stuff.
Who the f*   am I and what chances does this book have of being any good?
Well, I am a psychologist who does everything by own strength. I am an internationally present psychologist. Some of my presentations have been on Metaphor of an Island in Poetry, Burnout, Colonization in Psychotherapy, Talent Psychology. I have already been an Invited speaker, and have held talks at renowned events.
One such is World Congress of Psychotherapy at UNESCO, Paris (just above). Ok, do not get confused, these are not paid gigs.
Lastly, I am someone who does what she thinks has value in it, and I think this book would be helpful, to the point, inspirational, and fun.
If you are sniffing out, hmm, that there might be
something in it, that this book should be given a chance
do support me here on Patreon.
There are many options for support, I will be giving back interesting quotes, both from arts and psychology, insights into how I myself use art in my life , inspirational lists, discussion groups, yearly postcards, calligraphy notes etc. I also have a stack of lovely nature photos so expect a lively feed.
Looking forward to meeting you!
Thanks,
Sanja
P.S. Should this work out, the next book is on burnout and how to save yourself from it. but, shushhh .  .   .
When I reach 500 a month I will know that the utilities are paid and I can steadily work towards this book. Upon reaching this first goal I will make a patrons only 1hour chat, for all tiers, on art and psychology theme. Specific theme can be chosen by patrons voting!

1 of 3