ArtVentureZone
is creating paintings, drawings, travel sketches and books
Select a membership level
AT THE MARINA Tip Jar
You're watching from the shore and I love you all the same.
General Patron-only posts and trip reports.
Sketches, WIP, art process.
Patron-only polls.
10% Off original art, Etsy shop.
LIGHTHOUSE KEEPER
You're keeping the light on for us, thank you.
MARINA rewards
and
LIGHTHOUSE KEEPER rewards:
Secret Posts: Anything I share from my online Art program for kids; WIP, videos, ideas, etc.
Videos: Early viewing of video of  my drawings, paintings or other random topic when I make one.
Downloads: Random digital downloads to play with: coloring pages, paper craft, pnp games, etc.
10% Off: Original art and Etsy shop.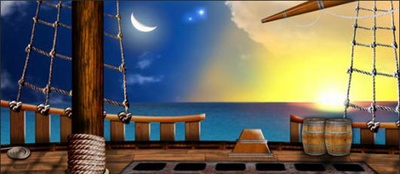 CREW MEMBER
($7.00 US only)
($7.50 Canada & Mexico)
($8.00 everywhere else)
Woohoo, you made it on-board! You're checking the sails, coiling the ropes and keeping us afloat. You're commitment is greatly appreciated. 
MARINA and LIGHTHOUSE KEEPER rewards
and
CREW MEMBER rewards:
3 postcards + 2 items:
Vinyl stickers, Artist Trading Cards, Sm. prints, and/or Random fun items.
OR  1 Poster:
11x17 in poster, 100 lb glossy card stock.
10% Off: Original art, Etsy shop.
Quarterly Mailings.
About ArtVentureZone
Welcome!  

Hello, my name is Christine Pointeau and I'm an
Artist Illustrator
and
Self-published Author
. I'm also a high school and middle school art teacher with 20+ years of classroom experience looking to
transition
out of the classroom and
into my personal studio. 

WHAT do I do?
I
publish books
with drawing, paintings, sketches and narratives of trips or events I attend here and there. I'm also building an
online Art Program for Kids,
an expression of my life's work as a teacher. 
Patreon is a
direct connection
between artists and art enthusiasts
.
Through this private community you enter a centuries old tradition of
art patronage
in exchange for
art rewards
 and a
behind-the-scenes look
for as little as $2/month
(less than a cup of coffee)
.
Cancel or change membership level at any time. All monies go to purchasing art supplies, creating patron rewards and paying the bills.
WHAT fun items will YOU get in the mail and online?
You will receive sketches, paintings and illustrations created for the current project ($7+). You'll get access to member-only trip reports with pictures I only share with family ($2+), view videos days before they hit social media and receive digital gifts to play with ($4+). Higher tier members ($20+) automatically get a copy of any book I publish while all others receive a discount as a thank you for their membership.
Exclusive peek into the online Art program with sketches, ideas, videos and more is shared here ($4+) and nowhere else - ever.

See specific level offerings on the right.

WHAT is the ULTIMATE GOAL?
My ultimate goal is reaching and finding "1,000 TRUE Fans". This would enable me to divide my time between 1. publishing books and other creative projects shared with this community, and 2. mentoring kids through the online art program and live workshops.

I hope you'll join us for the journey. Click "Become a Patron" up above, pick your sweet spot and Welcome Aboard!

Want to see more?

I look forward to sharing my progress and art work with you.
Note: about 10% of profit earned from this page is being paid forward by supporting other artists' Patreon page.
Cheers,
Christine
a.k.a. ArtVentureZone Skipper
P.S. if you've read this far, thank you!  
Won't you join us?

First milestone on this journey. Everyone gets a handwritten thank you postcard in the mail. There'll also be a little extra or two in the next round of art envelopes going out. Thank you for helping me on this journey to becoming a full time artist.

1 of 4
Recent posts by ArtVentureZone
By becoming a patron, you'll instantly unlock access to 43 exclusive posts
By becoming a patron, you'll instantly unlock access to 43 exclusive posts