Artifex Prime
is creating #FillionDrawingOfTheDay
Select a membership level
Firefly
Official Artifex Prime patron. You'll get access to my patron-only feed, in which I'll discuss and post pics of works in progress.
Serenity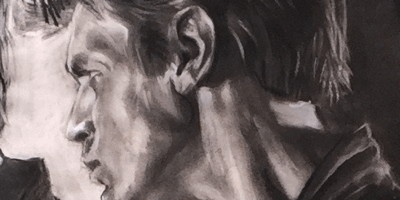 Feed access 
15% discount on all merchandise at the Artifex Prime store. You'll get a non-transferable code for a discount on every purchase. 
Castle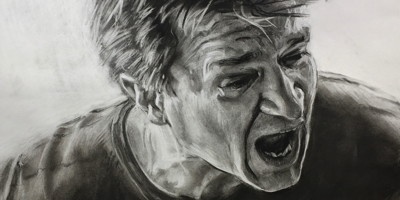 Feed access
15% discount on all purchases at Artifex Prime store
25% one-time-use discount at Artifex Prime store every month
Signed print of iPad drawing (my choice) 2-3 times a year.
About
For more than
five years
, I've been drawing Nathan Fillion almost every day.  I admit it's an obsession.  I channeled that obsession to reanimate a buried and suffocated talent. Now that the talent is alive again, I want to realize ambitions to make art that will be widely seen, and appreciated, and interpreted.
To fulfill those ambitions, I
could
have focused anything: my cat, the view out the window, childhood memories, or Elvis;  I was compelled instead to focus on Nathan Fillion, an actor whose roles are deeply sympathetic, and whom I love to watch. His expressions convey both strong emotion and subtle nuance; his body is capable of eloquent gesture and dynamic action. He's a challenge to draw because his face has a suavity that's hard to capture but so rewarding when it's caught. He's not a superstar. He's a real man, practicing his craft with integrity and verve.
What began as a celebrity crush has become a vital connection to the wide world. Every day in my studio I think about what it means to be me, here in flyover country, spending my attention and affections on a man I'll never know. What about his roles? About the stories they tell? What do they mean to me and his legion of fans? I limit focus to him to keep from being overwhelmed by questions about my art that surface every day in the studio. I might outgrow that limitation someday, or Nathan Fillion himself, speeding on the superhighway of celebrity, could break the connection with a discouraging word. But until that day I'll pretend I've enlisted him in my project. If my work survives, in whatever small way, I hope it reflects positively not only on me, but also on him.
In that project, like a film director, I've placed Nathan Fillion's image at center stage; I've cast him as a protagonist, a champion, a symbol, and a surrogate. But also, like a director, I've brought my personal history, vision, knowledge, and imagination to this project. Slowly, it is becoming more encompassing, as concerns from my long-ago art school education come back into play like thoughts about narrative, about mediated experience, about the deceptions and perceptions of actors and acting. I want to work through these issues to make objects of lasting value that show what it's like to be alive here and now, seeing the world through the filter of popular media, amidst the upheaval of these times.
I'm undertaking this Patreon because it's become clear to me that making ambitious work takes resources beyond good intentions and a pile of sketchbooks. I need to conduct myself as an artist, that is: to invite criticism and discussion of my work; to make work worthy of exhibition, and to seek out opportunities to show it; to give consideration to the presentation and preservation of it; and to develop a consciousness of myself as a professional. I don't have a lot of time. I need help.
Besides the very real value of your monetary contribution, which I'll spend on studio supplies, your thoughts and reactions and technical support are particularly welcome. I try to post photos almost every day and write or record what I'm thinking. It's like welcoming visitors to the studio with a cup of coffee and talking their ears off. Like a film, this project is collaborative. Stop by any time.
Become a patron to
Unlock 318 exclusive posts
Connect via private message
Recent posts by Artifex Prime