Ash Coyote
is creating Furry Videos
Select a membership level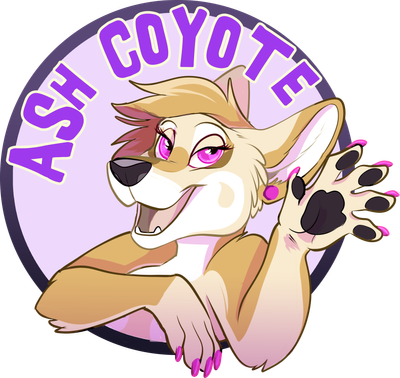 Early Access!
For a $5 monthly donation you get early access to my videos on YouTube each week. As well as special posts here on Patreon and your name in the description (credits) of my videos!
Fan
For a $10 monthly donation you will receive all of the above plus an autographed 8x10 fursuit photo of me!
About Ash Coyote
Hi, I'm Ash Coyote and I create furry videos on YouTube!
The videos I create focus on a wide variety of things including: furry topics, LGBT issues, silly fursuit videos, gaming and a whole lot more!
A little bit about the Ash behind the mask:
Before transition I worked as a director of photography. That's the person who makes everything look pretty in films!  I spent a little over 10 years in the film industry. I had to retire from the industry because a lot of my work dried up locally after I came out as trans... But that's why I ultimately decided to put my energy into YouTube!  
My goals for the channel:
I would love to grow the channel as much as possible within the platform itself because I feel that it has a great potential to help others and provide a positive voice in the fandom. 



Why should you become a Patron?

I am creating this Patreon page because I want to make YouTube my full time gig! BUT I can't do this without the support of viewers like you. Every dollar donated will go into making fresh content on the channel and bringing as much high quality content as possible to you each week!
Hitting this goal would allow me to dedicate more time to producing, writting and filming fresh content weekly.
1 of 1
Recent posts by Ash Coyote