Hi,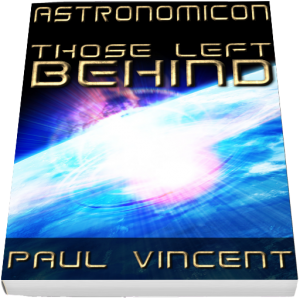 My name is Paul Vincent and I write science fiction, in the form of both novels and short stories. My most popular work to date is the
Astronomicon series
.
For years now I've received almost daily requests from my readers to find out when my next novel is being released. I've got hundreds of e-mails and private messages encouraging me to get the next one out as soon as possible as they are eager to find out what happens next.
Writing has been a lifelong love of mine, but I have a problem - time! There simply isn't enough of it. Like the vast majority of indie authors, I have to maintain a day job and a family. I don't have a publishing house behind me and marketing isn't one of my strong points.
My hope is that if a few people become patrons, I can scale down my working hours and spend that gained time working on my next novel. Every extra hour I get each week to write, the quicker those Astronomicon novels will appear.
I'm new to Patreon, so please bear with me while I find my way around and learn to set this up properly.
Thank you in advance for your support and help in my creative efforts,
Paul.