Athelarius
is creating World of Warcraft Lore Compilations & In-Game Playthroughs.
Select a membership level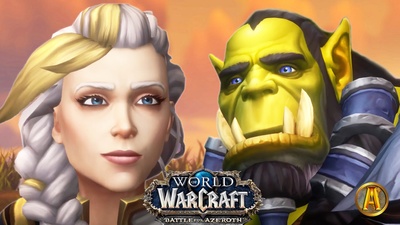 The Champion who says Nothing!
Your support is greatly appreciated! Covering lore on BOTH factions, across multiple expansions & patches can get overwhelming. This way I can dedicate more time to perfect my compilations, help upgrade equipment & quality and make them as enjoyable as an actual Warcraft movie experience.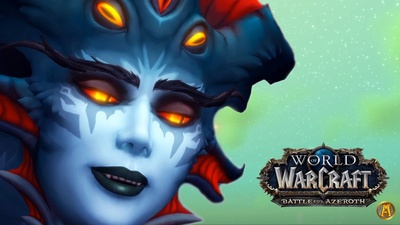 "Ugh, I hate these running gags!"
For those who want to support more than the first tier. Your patreon name will be included in the credits/endscreen of every video & lore compilation made. As always, your support is greatly appreciated.
About Athelarius
Just your friendly, neighborhood warrior bringing some slightly spicy content!
Modern WoW videos with a bit of that old school touch we grew up with. This channel has become the best way I've found to introduce the wonderful World of Warcraft to old and new players alike, with its rich lore, characters and extreme potential.
Following two warriors with ironing boards for weapons, you can expect a retelling of in-game questlines, dialogue, adventures, cinematics & cutscenes to help players keep up with the ever evolving lore of the game. With my own personal twist of course!
(Erm that means cheesy yet somewhat lovable comedy, running gags, and sappy humor!)
Compilations include both Alliance and Horde PoV blended seamlessly (to the best of my ability) in order to give current AND old players the chance to keep up with the Warcraft franchise.
Some folks played for years and can't dedicate time to the game anymore but still want to keep up with the lore. Or some players missed out on important questlines or cutscenes in-game and want a recap they can keep coming back to.
But most importantly, this has become the best way to show great appreciation to the amazing voice acting that goes into the questlines themselves by Blizzard (something that many players rush/skip through to get to the reward).
The characters are what make Warcraft, Warcraft. In Battle for Azeroth, we've seen an increased focus on allowing the player to accompany major lore characters on individual questlines together throughout Azeroth. That I believe is the core defining feature of this expansion so far.
Maybe someday we'll get an actual animated/cinematic Warcraft series that does the characters and lore justice. Until then, lore compilations will have to do!
Recent posts by Athelarius