Atlas Atherune
is creating maps for DnD and other Fantasy RPGs
Select a membership level
Cartographer
Cartographer content packs include:
Hi-quality color maps including:

Gridded and gridless version
Day and night version
2 Extra variants (different styles, themes or color variants)
VTT-ready map layout aligned to grid (140 px / square)
You will also get:
Access to Patron-only polls and discussion
Access to all previous releases open to your tier
Patron-only posts and messages
About
A fantasy world building and cartoraphy project by Miska Fredman (
Miska's Maps
).
The World of Atherune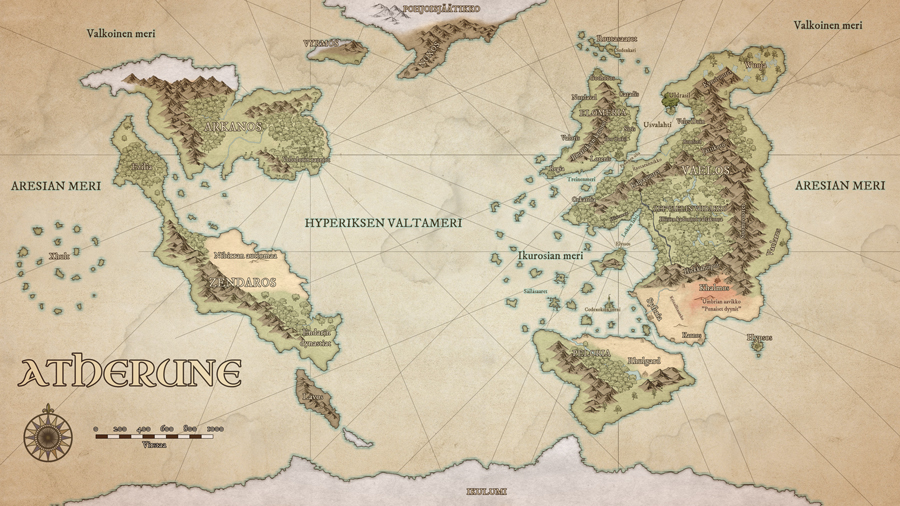 Early draft of the world map (Finnish version)
Atherune
is a high-fantasy setting set in a world of magic, adventure, lost technology, and fallen empires. It is an original setting designed for heroic adventures and to be fully compatible with the 5th Edition rules.
While the world of
Atherune
has its own unique history and details, it is still familiar to all D&D players and fantasy fans. The world has various realms and geographical areas supporting different styles of play, from grim Northern sagas to adventurous pirate swashbuckling and gothic science-fantasy.
Atherune
was once part of a vast web of worlds connected by magical portals. There are still remnants of a few huge skygates floating above the clouds and a number of smaller magical portals hidden in the wilderness and the ruins of fallen empires. This makes it also easy to connect the world of Atherune
to other settings and their universes.
Maps of Atherune
For now, there is only one tier for fantasy maps. While the maps are set in the world of
Atherune
, they are still designed to be compatible with other popular fantasy settings. Each content pack comes with the map files and some backstory.
Here you can see some previews of my previous work: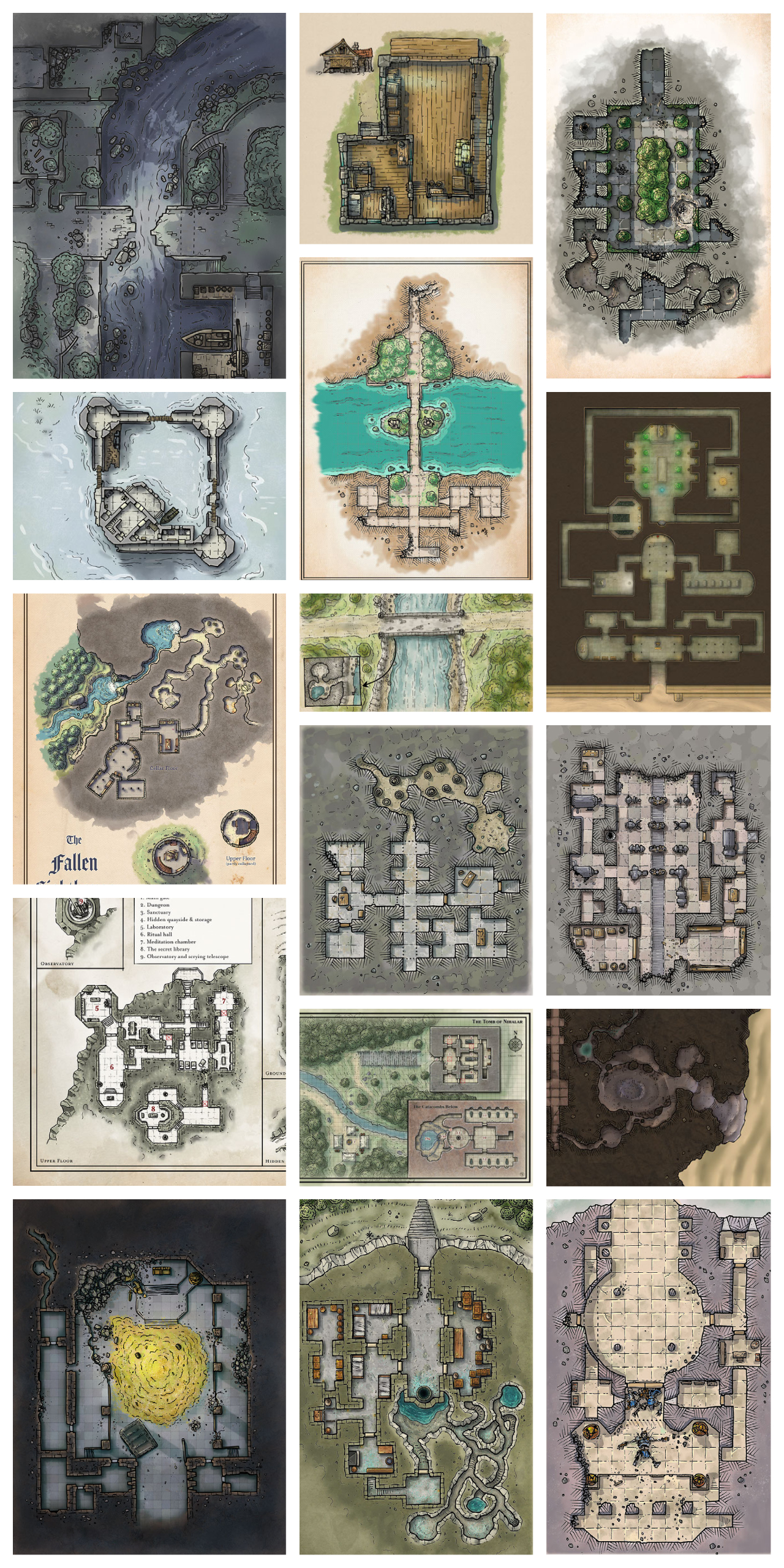 The Plan
The world of
Atherune
will be built one map, adventure, and article at a time and currently this Patreon page is in an early phase and the plan is to grow the content offering and the team over time.
Eventually, the plan is to add tiers for adventures and other 5th Edition compatible gaming content like new monsters, magic items, alternative rules, and such. The ultimate goal is to build a world or campaign sourcebook or a fully self-sustained core book.
I've been doing RPG publishing and design since 2006 and published six role-playing games and a bunch of supplements under my publishing label
Ironspine Press
, but so far mostly in Finnish. So, designing and publishing an RPG is something I'm quite familiar with.
Become a Patron of Atherune
At this stage, by becoming a patron of Legends of Atherune you help me cover the costs of various services and signal me your interest in the project. Your support helps me also to make more inspiring content for you.
During the early access phase I expect to make up to 2 paid releases per month. You are charged only per released content pack and during months when no new content is released, you won't be charged a dime. Also, in case there will be more than one release per month, you can set a monthly maximum for your pledge.
That's all for now.
Stay tuned for more information.
- Miska
Links
How it works
Get started in 2 minutes