The Asheville Blade
is creating hard-hitting journalism
Select a membership level
Supporters will receive additional content along with a regular rundown of local news from the Asheville Blade, complete with some quick perspectives on the events of the week. Also: a slick, Asheville Blade bumper sticker.
Everything our $3 supporters get, plus free admission to all future Asheville Blade events and e-books with the best of the Asheville Blade plus new art and content.
About The Asheville Blade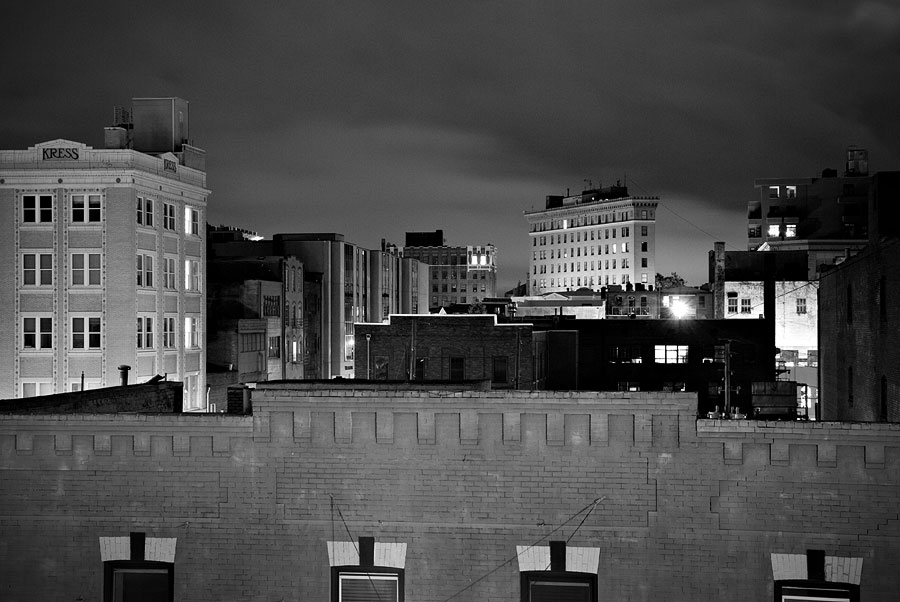 The skyline of downtown Asheville. Photo © Max Cooper.
Asheville is a beautiful, amazing, struggling and rapidly-changing city. But its tourist-friendly gloss as "the happiest place in America" often hides the real issues and problems its people face.
The Asheville Blade
aims to cut through that silence, showing the far more complicated and interesting stories at our city's heart.
Born in 2014 out of a 
union
fight
for workers' rights in local media, the Asheville Blade began by 
revealing
an important news piece silenced. In the time since, the Blade has 
investigated
the conduct of powerful public officials, 
delved
into 
local
government and how it 
shapes
our
lives
, 
investigated
low pay, 
revealed
how racist government programs still haunt the city, shined a 
light
on 
struggles
against segregation
, looked into 
police arsenals
, 
called out the need
for "An Asheville for the rest of us," fought 
against
low wages and 
shared
powerful
, 
real
perspectives
that have 
sparked
city-wide discussions.
We need your support, whether you live in Asheville and want better for your city or simply want to help quality, hard-hitting local media survive in a chaotic time.
Our supporters make the Blade a reality, allowing us to fund more journalism, investigations, art, photography and grow our operation to better serve the public. Already, they've helped us build a website, pay freelancers and bring back local government coverage. They also receive newsletters, additional content, art, free admission to events, e-books collecting the best of the Blade's work (and some new material) along with more rewards as our support grows.
Not just in Asheville, but across the country, there's the constant refrain that local journalism is obsolete. The Asheville Blade aims to put the lie to that. We believe the way forward is not fear; it's courage, that journalism will only survive if it remembers its core calling to seek the truth, inform the public and fight for justice.
A leftist news co-op, the Asheville Blade is forging a way to make local media survive and thrive in today's changing world.
$1,102.72 of $1,800
per month
The Blade will be able to further expand coverage and regularly create print versions of our work
4 of 6
By becoming a patron, you'll instantly unlock access to 98 exclusive posts
By becoming a patron, you'll instantly unlock access to 98 exclusive posts
Recent posts by The Asheville Blade
How it works
Get started in 2 minutes