Axe Family
is creating videos for you on YouTube!
Select a membership level
Thumbs Up For Chief
Limited (24 remaining)
Our starting Tier is only $2.50 a month knowing that for some of you that's all you can give at this point and that's totally okay! We want you to know we appreciate you and your desire to support our journey! If we had 25 people sign up at $2.50 that would help us take care of Chief's food which I know would put a wag in his tail. 
Axe Family 1000 Fan Theory
Limited (999 remaining)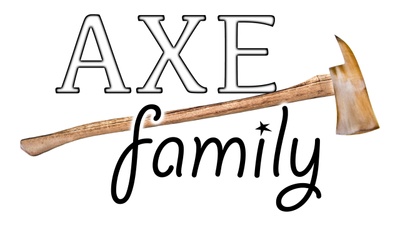 The 1000 fan theory is that if you had 1000 people that were willing to support you and your creation of content you would be able to live full time off of their support. We would love to create videos for you full time and have enough support to take care of our family and have our content continually improving. If you want to take a serious step in supporting Axe Family consider giving $5 or more a month. 
1 Hr Video or Phone Chat With Axe Family
Limited (5 remaining)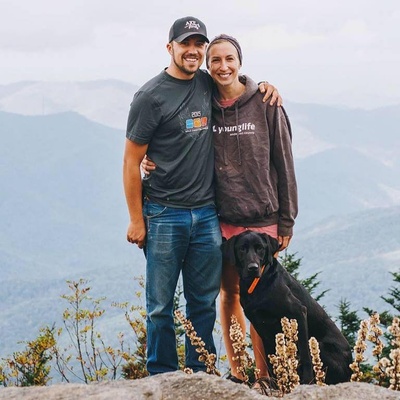 1 Hour A Month To Talk With AxeFamily ($350 Value)

We wanted to offer something special for those of you who really want to support our channel and to engage with us on a more personal level. We are offering a limited number of spots for this tier because this is another time commitment for us, but totally worth it!

We want to get to know you and potentially help you with any topic you'd like to discuss! We have a variety of trainings, education, and life experience that might help you accomplish your goals; or maybe you just want to hang out with us!

Here are some of the topics we could discuss but it will be totally up to you.

Cody: All Things Youtube (Channel Reviews), Video Editing, Dog Training, Websites, Marketing Funnels, Building A Brand, Spiritual Development, Full Time Travel, Working Online, Passive Income, Relationships, Networking, etc.

Taylor: Essential Oils, Starting A Business, Working Online, American Sign Language, Knitting, Relationships, etc.

Those are some ideas to get you thinking, but we are open to discuss whatever you bring to the table! We're excited to hang out with you! 
About
Hello! 
Thank you so much for considering supporting us and our Axe Family videos!
If you enjoy our content, this is a great way to keep it going.
Please only support us if you are in the fiscal stance to do so. We greatly appreciate your generosity and will put it towards the continuation of publishing our content!
Shoot us an email if you have any questions:
[email protected]
Hats off to you!
If you can only do a one-time gift use this link: 
www.axefam.com/support
500 Patrons at $5 or more would allow Axe Family to seriously improve their content by investing in better equipment and spending more time focused on videos! We would love to have you be a part of our inner circle of support. Thank you for all the ways you have already supported us! :) Cody & Taylor
1 of 1
By becoming a patron, you'll instantly unlock access to 7 exclusive posts
By becoming a patron, you'll instantly unlock access to 7 exclusive posts
Recent posts by Axe Family