Aysoh
is creating Cosplay/NSFW/Modeling Photos
Select a membership level
Support
Hello there♥ Wanting to pledge under $5 to help support me, this is the tier for you. Thank you so much for the support♥
 💕 Access to Patreon- Exclusive pictures!
 💕 Access to selfies and behind the scenes
 💕 Access to HD photos
Glitter


 💕 Access to all 'vanilla' photos in HD quality
 💕 Fun cosplay and behind the scene selfies
 💕 Access to my snap-chat where you can keep up on my current cosplay progress and chat with me
 💕 Cute and silly photos
 💕 For every three months your payment processes you receive one hand signed print by me
 💕 Prints will be HD and sent out with a little thank you note for support
Emerald
 💕 Access to lingerie, implied nude, & some light nude photos
 💕 Access to sexy selfies
 💕 Access to Patreon- Exclusive pictures!
 💕 Access to selfies and behind the scenes
 💕 Access to HD photos
 💕 Access to my snapchat (message me so I can add you💕) 
About Aysoh
Hey there! I'm Ashly but I go by Aysoh in the modeling world. I live in the US and I'm 22 years old. I have been modeling for a few years now but recently within the last year, I have made the hobby into part of my career. I model glamour, implied, fashion, lingerie, cosplay, and many other things♥ 
My cosplay hobby took off when I dyed my hair and decided I wanted to create my own costume, I went with Starfire from Teen Titans. I had never made any piece of clothing or sewn once in my life but I was determined. Within the month it slowly came together to a piece I am very proud of. Being able to keep creating more cosplays is something I am very grateful for, price of material and other craft items needed is a rather pricey hobby. This is only possible thanks to you, my Patrons♥
Supporting me and how it helps

First of all, thank you very much for thinking about supporting. Pledging to me helps me keep supporting the costs of my modeling and adding to my cosplay collection. You may think that supporting even $1 couldn't do much to help me, but it helps greatly! Even a single dollar can help me pick up a sheet of craft foam which is how I made the collar of Starfire pictured above.
$15 will help me cover the costs of a roll of fabric or metallic fabrics.
$20 would help cover costs of resin, that's the material I used to make my gems for Starfire, as well as the molds I would be using.
$35 Will help me pick up things like contacts and hair dye.
$50 would help me cover the costs of the fabric costs to the whole cosplay as well as thicker crafting foams that will be used for armor.
$75 will help pay for about 70-80% of the cosplay depending on how in depth the cosplay is and if I have to purchase wigs, shoes, glasses, contacts, etc.
Any support helps me greatly and I don't take any of it for granted. My Patrons are helping me achieve my goals and I want to reward you in the same way you have supported me♥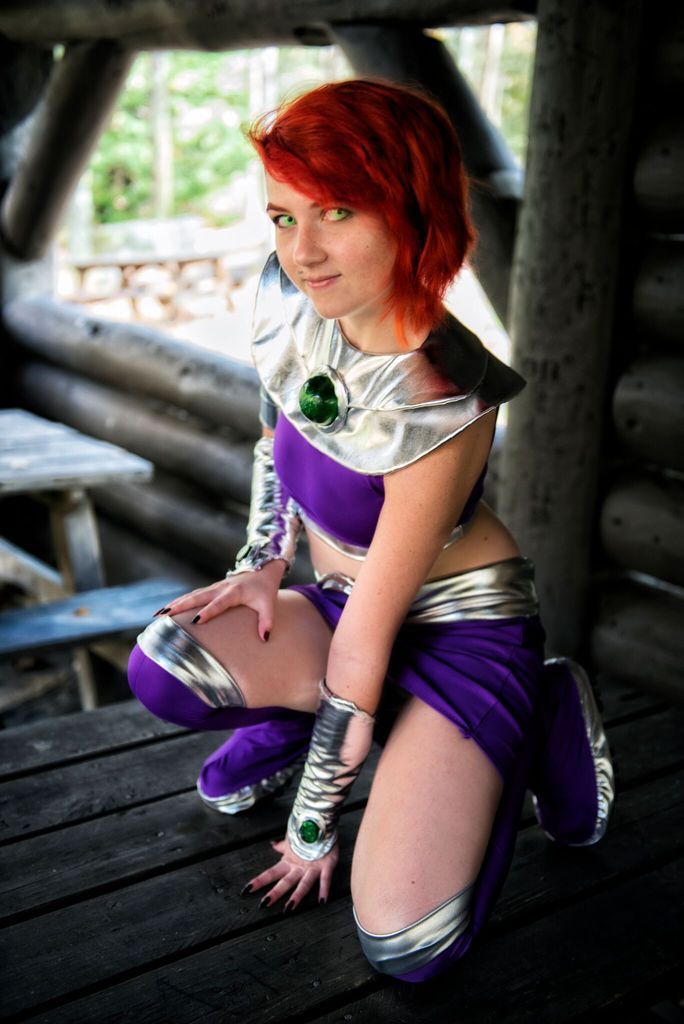 FAQs
Do you issue refunds?
Once you have access to the Patreon feed or have received prints/photos no refunds will be issued.
Can I repost your photos?
No, you may not repost and or distribute in any way.
I still have ownership over any content. Any reposting or distributing will have you blocked without refund. 
Are there topless photos, full nude, and nipples?
Yes, Yes, and Yes. Enjoy♥
Hey loves, this goal is my monthly goal to help me in traveling costs and other funds when shooting with photographers to bring more lovely shots to you. The amount that isn't needed for a shoot goes directly into my cosplay fund. By supporting me it allows me to put out more content and travel to do new and exciting shoots. More shoots = more of what you want to see. See my other goal to find out what my current cosplay plan is.

1 of 2
By becoming a patron, you'll instantly unlock access to 84 exclusive posts
By becoming a patron, you'll instantly unlock access to 84 exclusive posts
How it works
Get started in 2 minutes