Azurezero
is creating Cute and/or Lewd Games
Select a membership level
Early access to development news.
Access to the activity feed, where you can discuss the development with other patrons and me.
heartfelt appreciation for helping me make games.
Limited (2 of 13 remaining)
Early bird special
All of the above
access to the newest prototype downloads, Play it before release.
A copy of the game upon completion. (only applicable to those signed on tier at release)
Same as above

access to the newest prototype downloads, Play it before release.
A copy of the game upon completion. (only applicable to those signed on tier at release)
About
I recently hit a stretch goal meaning i could purchase a premium membership to picarto.
You'll be able to watch streams on demand now. also I can multistream but I don't know many other channels yet.

Follow me at https://picarto.tv/Azurezero
STREAMING STATUS
I haven't streamed lately, as when I do draw I feel pressure to actually make something usable, which is harder with an audience.
MAIN PROJECTS
Yuuki - sfw raising sim (headpats)

Lustlock Labyrinth- first person dungeon crawler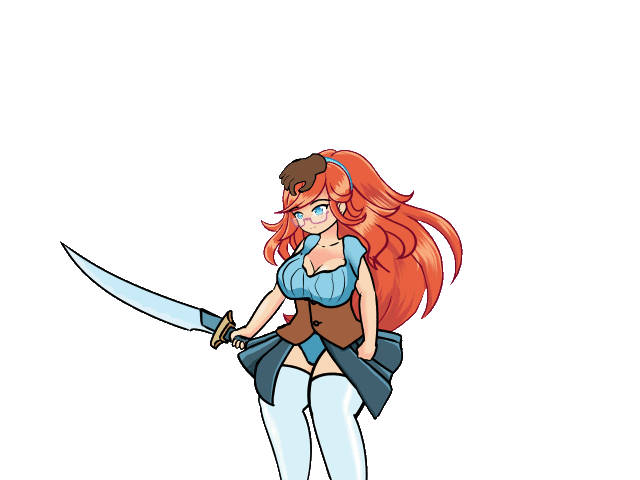 https://www.youtube.com/watch?v=tyKmfSzodSI
The dungeon crawler is in need of art mostly. it took me a while, but i finally managed to add a battle system to the game this month (december 2018).
When I recover a bit more I should also be working on rpgmaker projects again.I know people are fond of those and that i can't hide from them forever, but im having fun working with code again right now. so I'm not quite ready to dive back into art hell again.
Hello, some of you may know me as a maker of erotic games.
I have a few years experience making small adult games and I'd like the chance to spend a longer time developing my games. Back when I was in high school I wanted to be a games designer, but I didn't really understand what it meant, I thought for years you sat and came up with stories and ideas, but i had no basis in reality in terms of producing game mechanics.
I was wrong, but making mechanics is way more fun than simply writing OP characters and final fantasy style cliches. I wish I had learned it back then. Even hours of vigorous tweaking and testing is fun for me.
I love hentai games and would love to continue sharing that love with everyone, even though i am not the best when it comes to art or sprites, it's simply too fun for me to quit.
https://azurezero.bigcartel.com/products
I recently opened up a merch store, havent finished the games of either girl in the keychains but im hoping to make some good progress with that soon.
Azurezero is me, I have the most fun coding in gml and puzzling through how to implement something I want in RPG Maker, but I have a lot more experience with drawing and digital art, as well as limited spriting experience. Where I have weaknesses I have a bunch of people I can ask for help.

completed Projects
Jigoro - Lewd Match 3 game https://azurezero.itch.io/jigoro
also available at steam https://store.steampowered.com/app/1138530/Jigoro



You can find the rest of my completed projects here
https://azurezero.itch.io/
Why should you donate?
firstly, I'm doing this on a monthly basis, i feel this is the best choice for people who simply want to support me. Donations will go through every month.
For donating you get ;
New demos before everyone else
Exclusive input on polls and other things that will affect the final production (enemies, special scenes, etc).
please, only donate what you can afford.
$150.30 of $250
per month
I'll get a subscription to picarto so you can all watch the  broadcasts even if you miss them. 

1 of 3
By becoming a patron, you'll instantly unlock access to 161 exclusive posts
By becoming a patron, you'll instantly unlock access to 161 exclusive posts
Recent posts by Azurezero
How it works
Get started in 2 minutes