BE Adventure Partners
is creating travel videos showing what's possible when building a biz online
Select a membership level
Jet-Setter Tier
(How This Works: We upload between 10-15 YouTube vlogs per month. Considering all four tiers are set up to pledge per video that we publish, we want to give you a heads up on what to expect. You'll also be able to set a "monthly max" if you only want to contribute up to a certain amount per month.)

Your pledge, regardless of the tier, means the world to us! This contribution will help us continue to create content for you to enjoy, which could help you reach your BIG goals!
---

In the Jet-Setter Tier, you'll get the following PERKS:
Private Patron-Only Feed: Access to our private Patron-Only feed where we interact with you! 
eCourse & eBook Pack: Mindset Magic Method, Confidently Build A Biz Online, Goal Setting Guide (+ other new stuff & freebies as we create them)
LIVE Monthly Video Call: Monthly Patron-Only "Ask Us Anything Q+A" YouTube LIVE. We'll post an invite each month!
Patron-Only Polls: You get a "Say" in what we create :)
Featured Questions: Your question(s) could be featured in one of our public YouTube videos/vlogs (and you'll get a shout-out, of course!)
10% OFF BEAP Tribe Monthly Membership* Coupon Code: If building a biz online is something you're into or want to do... This is the all-access pass to our "How-To" in depth training library of courses we produce.
Explorer Tier
In the Explorer Tier, you'll get the following PERKS:
All PERKS from Jet-Setter tier... AND...
Monthly Postcard via Snail Mail: Who even sends physical mail anymore? WE DO! LOL! And you'll BE the receiver :) We'll send you a postcard we've created from one of our favorite places that month. The image will be from our very own photography with a personal message written just for YOU! (NOTE: Must support 10+ vlogs in a month to receive this perk)
15% OFF BEAP Tribe Monthly Membership* Coupon Code: With the Explorer Tier, if you're interested in the Tribe, you'll get a HIGHER percentage OFF your Tribe Membership.
Globe-Trotter Tier
Holy Smokes! $3+ Bucks Per Vlog!?! You must like us a lot! Talk about generosity! Because you're awesome, we're also going to share with you our eCourses that contributed directly to us creating a full-time travel lifestyle. This is a way that we can invest back into you & help you reach your goals!
In the Globe-Trotter Tier, you'll get the following PERKS:
All PERKS from Jet-Setter Tier + Explorer Tier... AND...
Knowledge To Profit Method eCourse: This eCourse shows exactly how to turn what you already know into a digital business online. (We usually charge $97 for this one! But you're going to get it on the house!)
20% OFF BEAP Tribe Monthly Membership* Coupon Code: With the Globe-Trotter Tier, if you're interested in the Tribe, you'll get the HIGHEST percentage OFF your Tribe Membership that we can give (without actually giving it away for free).
About BE Adventure Partners
Hi! We're Brian and Erin! For the first 10 months of traveling, we met each other in airports all over the world... We were hooked & couldn't get enough of each other! So we decided to BE Adventure Partners!
In April 2017, we quit our jobs & sold everything to travel the world full-time. It wasn't an easy decision, but we took a risk on ourselves as we built our business online to earn an independent living so we could sustain this travel & love bug. 
Traveling was the only way we could BE together full-time, considering I, Brian, am from the USA and Erin is from Canada. Neither of us were ready to become a citizen of the other's country, which is why going on a long travel trip together made the most sense.

Now, 2+ years later and over 19 countries visited (we travel slow), we don't want this journey to end!
Originally, we were just blogging about our love story and posting it to our Facebook business page. All that changed when people were asking us how we were able to travel as much as we do. This sparked the idea that we should be creating films showcasing our amazing earth & how we are able to experience more of it.
Without any formal videography or editing training, we started our 
YouTube Channel
in July 2018. Here we document our travel destinations, create inspirational videos, and show online business building principles we use to make this life a reality. By publishing three new videos a week, we hope to inspire people to explore the possibilities that are available to us all.
We never knew the impact our videos would be making in other people's lives until we started receiving comments like these:

and...

One of the questions people often ask us is
"How do you earn income to travel full-time?"
The short answer... We built an online business.
After spending a couple years working towards figuring out how online businesses work (while we still had jobs and before Erin & I even met) we finally put all the puzzle pieces together.
When we started (like most people) we wasted a ton of time jumping from one shiny object to another. Come to find out, this is pretty normal.
From all this trial and error
(the learning experience...)
we built BE Adventure Partners where we create online courses that walk people through how to build a business online and we also infuse personal development through all of our content & trainings.
Our main goal with BEAP is to empower people to take life by the horns!
AND earn an independent living from what people already know & love 😄
We're here to help people connect the dots faster, which took us a few years to figure out.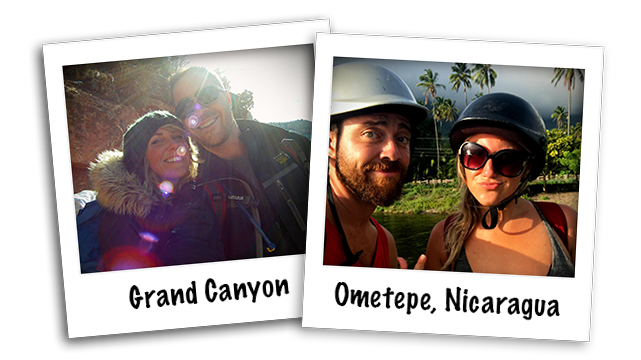 Over the last year, we've debated about creating a Patreon page. Just like a lot of creators, we enjoy the work we do, but have been a bit modest when it comes to "charging"... 
BUT here's the thing... We teach people how to build sustainable online businesses. We also teach people that they have to charge what they are worth! 
Value is simply an exchange of energy. What you give, you will get in return. 
We figured if we started our Patreon page we could do a few more awesome things to enhance your experience:
We could BE more free with our topics & language because we won't have to worry about the constraints & rules of channel "monetization"
WAY less ad placement & sponsored videos
We can keep creating, sharing the love, and provide more hot biz tips
If you've made it this far THANK YOU for reading our message! We're soo happy that you are here to share this journey with us! We know that not everyone has the means to contribute financially... But for those that do, we have some special PERKS for you! Check out the "Tiers" on this page to see what they are.
Regardless of your level of contribution... In order to keep the BEAP Channel going, simply watching, liking, commenting, and sharing our videos with your friends and family helps a ton and we appreciate your support no matter what form it comes in!
Adventure On!
- Brian + Erin
p.s. Curious to know more about Patreon? Check out their sweet video below.
All Systems GO
Achieving this goal will help us to cover the costs of the software we use. This way we can keep creating, sharing the love, and provide more hot biz tips for you!
1 of 6
Recent posts by BE Adventure Partners