BITEGHOST
is creating BACKLASH and other stories!
Select a membership level
Satellite Squad
For the fans who want to see the story!
🛰️early access to all comic pages as they are finished, before they go public!

Comet Crew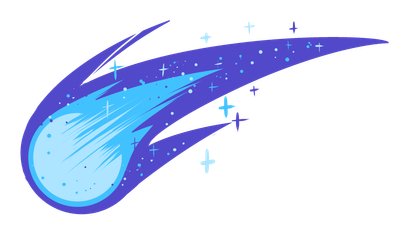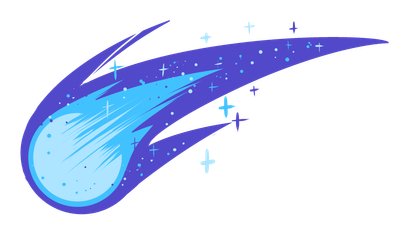 For the fans who want to see behind the scenes work!
☄️all previous rewards
☄️access to WIP updates, timelapse videos, process posts & page breakdowns, concept art
☄️access to Throwback Thursdays
☄️access to patron-only livestreams
☄️monthly patreon-only sketchbook pdf download

Moon Mob
Limited (0 of 5 remaining)
About BITEGHOST
Hey there! I'm
Amber Houston
, but on the internet I'm also known as 
BITEGHOST
! I'm a 26 year-old self-taught comic artist based in the USA. I've been making comics consistently since 2012, and I have no plans on stopping anytime soon! Welcome to my Patreon, where you can help me make webcomics my full-time job!


You're probably here because you heard about BACKLASH, which
is a long-form action/adventure webcomic that I've been creating since 2014! Currently at 6 chapters and 300 pages (and counting), this comic is a labor of love and passion that I refuse to give up on!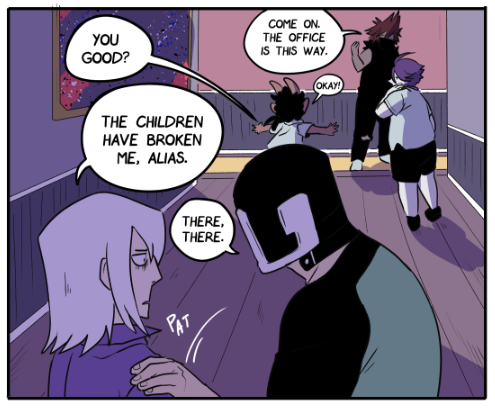 BACKLASH follows the story of Leadfoot - a white-haired protagonist who has a lot going on in her life. She recently moved and is still getting used to her new neighborhood, she's on the run from the two most powerful people in the world - a sentient Black Hole and a Very Mean Fish - she's looking for answers about what happened to a bunch of missing planets, and, as if that wasn't enough, she's also gotta figure out how to stop the world from being eaten! Luckily, she finds some new friends to help out, but whether or not they'll be enough to stop the imminent destruction of humanity is yet to be seen!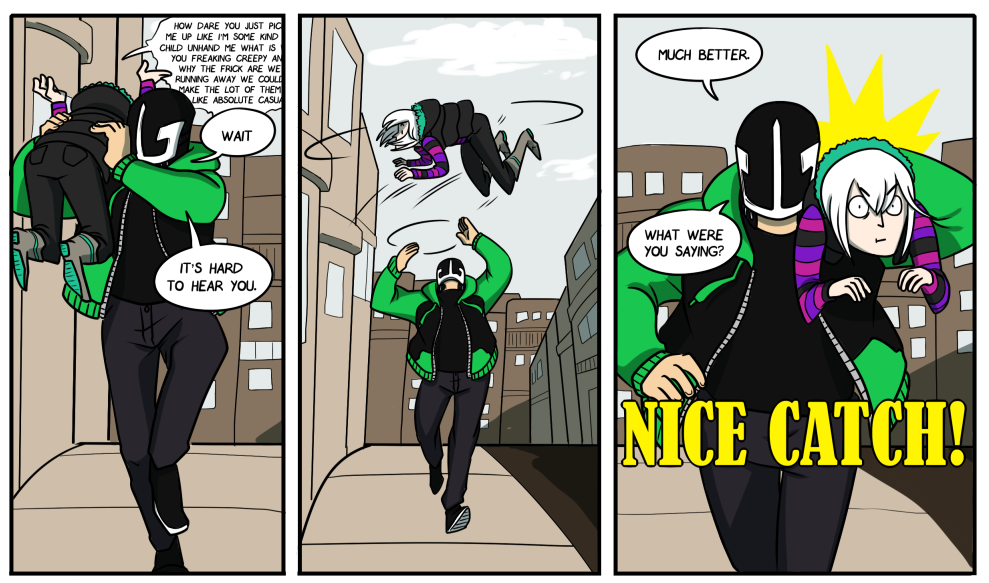 The support I've gotten from fans through Patreon is the sole reason I was able to create an official website for BACKLASH! Patreon also allows me to keep BACKLASH 100% free to read, with no intrusive ads cluttering up the reader experience, which is very important to me!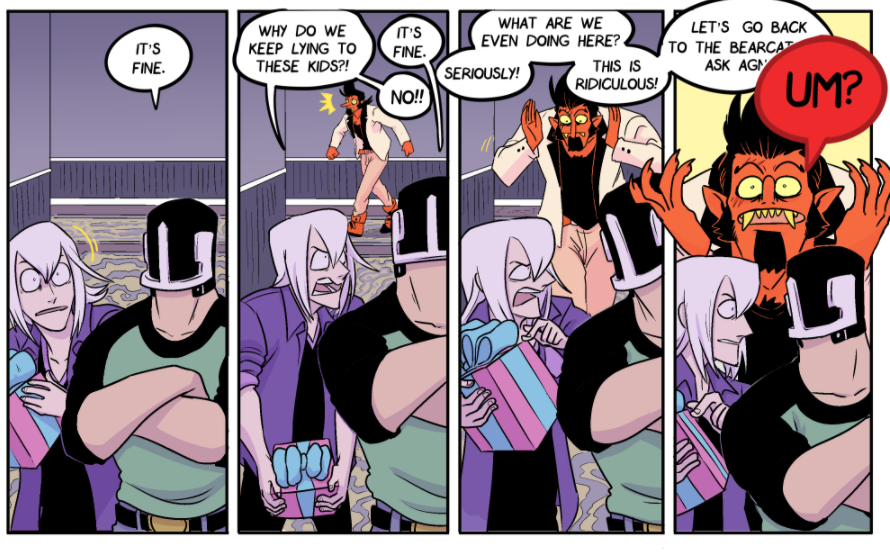 The scope of BACKLASH is pretty big, and because it's a genre-defying long-form narrative, it's not really 'pitchable'. That means the only way this story is going to get told is by being a free-to-read webcomic! BACKLASH currently updates at the snails pace of two pages per week, but with the help of my fans I believe I can start updating it much faster - three pages, four pages, even five pages a week! I have the ability and dedication to make the comic, but not the financial security to focus solely on comic production. That's where you come in!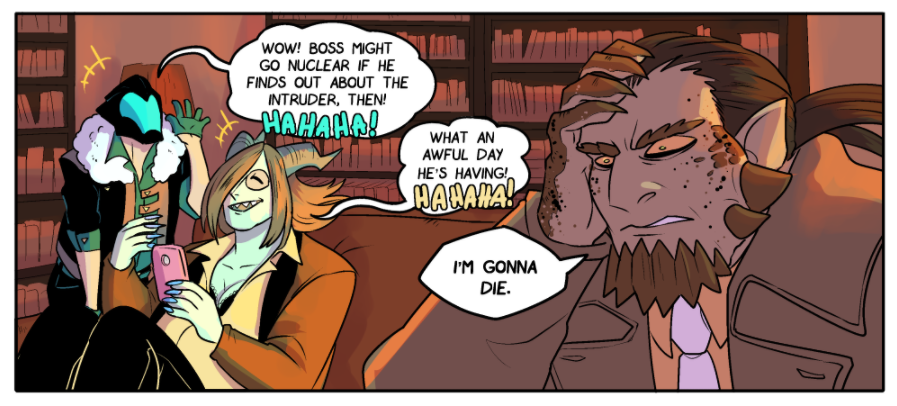 Since comic production is the main purpose of this Patreon, just $1 a month (or $12 a year!) will get you every new comic page early! If you're feeling extra generous, $3 a month grants you access to bonus content like WIPs, development sketches, monthly sketchbooks, and more!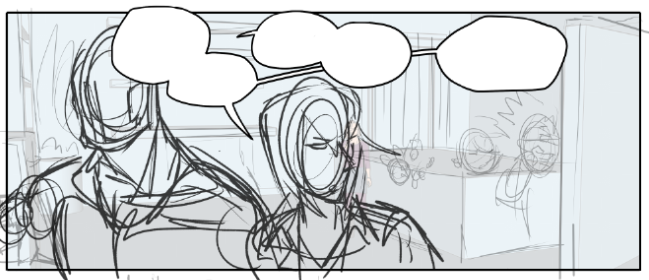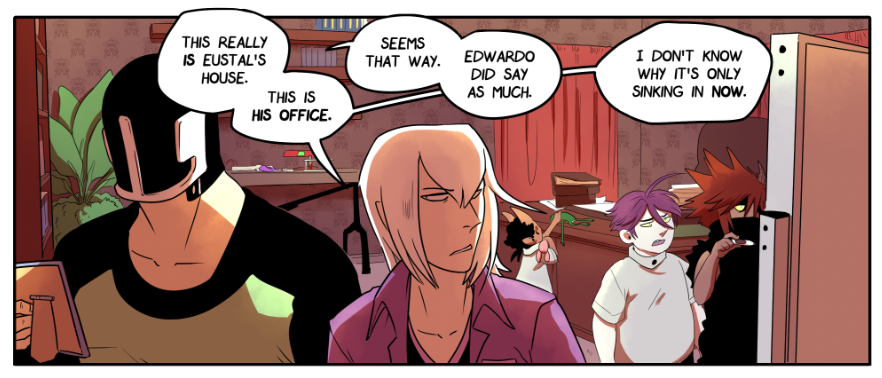 Go give BACKLASH a read, and if you enjoy the comic and want to help me make a TON more of it, consider coming back and kicking a dollar or two my way! If you like the comic but can't financially support it (life's tough, I totally get it), sharing it with a friend is also a great way to support BACKLASH! Either way, thanks for reading, and thanks for your support! <3

$374.13 of $400
per month
When I reach $400/month I will have a patron-only Discord server available for all $3+ patrons to join, if they want!
3 of 4
By becoming a patron, you'll instantly unlock access to 322 exclusive posts
By becoming a patron, you'll instantly unlock access to 322 exclusive posts
Recent posts by BITEGHOST
How it works
Get started in 2 minutes