BMBrice
is creating 2D/3D Animations & Comics
Select a membership level
Tornado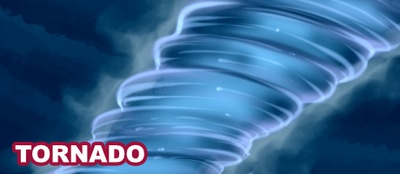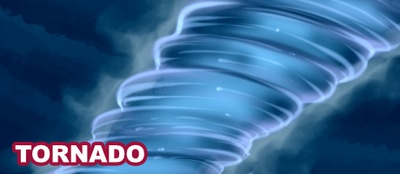 -All of the above


-Access to behind-the-scenes content on Dropbox

- Standalone versions of my 3D character rigs (currently: 2)

Downburst
 -All of the above
- Access to PSDs and other work files.
note: I hardly ever use actual PSDs
 -Access to monthly tutorials 
About BMBrice

<< Homepage -  Twitter (BMB) - Deviantart -
 << Tapastic - Webtoons - ComicFury>>
<<Twitch - Picarto>>

<< New Discord Server Coming soon >>

Hi, this is BMBrice, a professional 3D character artist, currently working for a video game company you've never heard of! I also do 2D animation sometimes when I get just the right ideas to get me motivated; but mostly, my big, current project is my webcomic, Supercell, an online graphic novel that you should totally go read when you get the chance to.

This Patreon started out as a tip jar for my comic work, but I realized that I make so much more content, it doesn't make sense to keep the scope so small. So, now, becoming a supporter will net you access to all the comic perks as well as anything else I might be cooking up.

Speaking of which; thanks to the website layout, you probably already saw the reward tiers waaaay up there, but here's a quick run down of them in more detail for your convenience.
REWARDS
$2 LANDSPOUT
Early access to most of my art.

This includes Supercell comic pages, commissions, animations, etc. You'll see it before anyone else does!
$5 TORNADO
All of the above
Access to behind-the-scenes content

Concept art, thumbnails, sketches, doodles, and more, will be available in a password protected Dropbox folder you can poke around in!

Patron exclusive Discord server (coming soon)
$10 DOWNBURST
All of the above
Access to work files.

Same idea as the behind-the-scenes tier but with PSDs, except I don't normally use PSDs, but ya know.

Access to monthly tutorials

Every months I'll try and create a concise tutorial on various aspects of art or software features.
$25 SQUALL LINE
All of the above
Monthly character sketch of your choice

Will likely get done during Friday streams.

And speaking of streams, you'll also get shoutouts during them!
$50 CYCLONE
All of the above
Unique supporter con-badge

While meant to be a one time kind of reward, I'm willing to be flexible about it if things are quiet on my end and I have the time for it. Please do not expect it to be a recurring thing.

You can request specific tutorials or feedback
Access to 3D assets

Finished 3D assets, such as rigged characters, are the highest time/effort work I do. And while this will, by necessity, update relatively slowly, you'll have access to my latest WIPs as well as finished products!
GOALS
50 PEEPS



I'll start recording video process of the work that I do and post time lapses, sometimes with commentary, for people to watch on their own time.
100 PEEPS



I will dedicate a stream day each month to specifically doing Q&As, live tutorials, lessons and art requests exclusively for patrons.
300 PEEPS



Given the amount of peeps, this will very likely enable me to finally be able to attend some cons! And not just as a tourist, mind you, but as a dealer. I know this doesn't have much to do with Patreon, but it will be a big step for me and it will all be thanks to you guys <3
AND AS ALWAYS
I am open to more reward/tier and PEEP related goal suggestions so I can bring you more joy!
Looking forward to see you around!
I'll start recording video process of the work that I do and post time lapses, sometimes with commentary, for people to watch on their own time.
1 of 3
By becoming a patron, you'll instantly unlock access to 228 exclusive posts
By becoming a patron, you'll instantly unlock access to 228 exclusive posts
How it works
Get started in 2 minutes