BRAINBEAU
is creating music and s̴̢̭̝͚̙̽̀͌͝͝ṭ̴̩͇͚̉̀͆͠û̷̲͆͂͑f̷̦̟̮̍̀̈f̴͓̋͐̕̚͜f̸̛̞̩̞͈͐
Select a membership level
My Pet Patron
Includes:
LOTS OF THANK-YOU PATS!!!
Listening to tracks we haven't released yet.  
Free downloads of old albums.  
Downloads of art for making your own stickers and t-shirts. 
Party Patron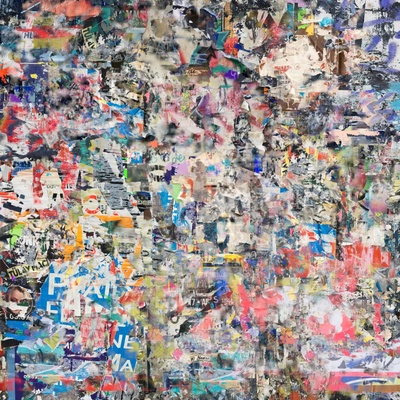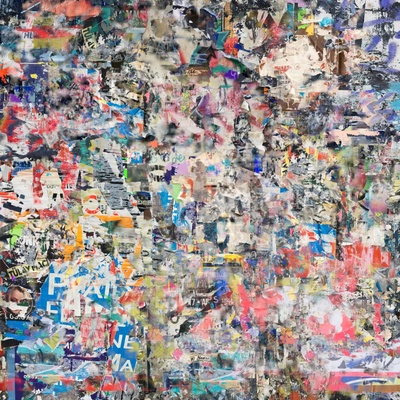 Includes:
 Exclusive access to collectable rare merch we will ONLY release for Party Patrons and LIFE PARTNER PATRONS (see the 4th Tier description below).
Access to sexy new tracks before we release them publicly.  
And everything in the previous tier
VIP PARTY Patron & BFF
Includes:
Access to the inside lives of Kat and Chels.  Kooky little moments between us and our LIFE PARTNER PATRONS (🤡See the 4th and final (front)Tier below 🤡 )
Exclusive FREE! merch only for VIP Party Patrons. 
Huge discounts on releases past and future (if not free already as per above) 
Special discounts on records Chelvis is selling from his personal record collection.  
And everything in the previous tiers
About BRAINBEAU
🌕🌖🌗🌘🌚🌒🌓🌔NB. If you can't donate monthly on Patreon but would still like to help, you can support us through Bandcamp here:
https://goodsamaritron.bandcamp.com/
or a one time transfer to: Katie L Martin, BSB: 734-189 Account number: 500262 (@Westpac) is an option of course! 🌕🌖🌗🌘🌚🌒🌓🌔
Hi everybody,
We're
Brainbeau
, a live electronic duo from Brisbane, Australia.. 
"Fusing old school hip-hop production techniques, a diverse range of instruments and field recordings through a live band approach with post-punk influences" 
We started this account when we were trapped in Turkey during covid travel bans from March - September 2020.  We were super low on funds with no income so started this account as an absolute necessity! We're doing a bit better now thankfully and have some online work, some remarkable luck finding free housing in London with friends, and support from food-banks so we aren't in dire need if you feel like your money could be put to more important use we entirely understand.   BUT, we're still unable to secure citizenship, or right to work visas, or any access to government support so all help is appreciated!! 
And if you do decide to support us we will try to make it worth your while somehow!!
A BIT OF BIO:
Recontextualising diverse electronic genres and soundtrack elements through a joyful, post-punk influence. We describe ourselves as "sounding something like if Detroit and Chicago were chillin with Warp, doing shots of musique-concrete, in a new-wave Kraut bar deep in the subtropical Australian suburban jungle". 🌹🌹🌹🌹🌹
≠≠
Formed in 2007 originally 
busking
, we've since supported many significant international artists including Grimes, Chris Clark, Blues Control, Ariel Pink, and The Clean. We've played many Australian festivals including Vivid, Sound Summit,The Now Now, Square Sounds and Lost City. As of July 2019, we've been in Europe, touring for the first time outside of Australia, becoming travelling minstrels and recording 2 new albums.
Recent Live Footage:
⇨⇨ Click pictures, URLs, and any highlighted or underlined text for links⇦⇦⇦
A short one 
https://www.instagram.com/p/Bhamz8BlEVy
in Sydney.
And 8mins 
https://www.youtube.com/watch?v=6Jb3ieUA0u0
recently in Berlin.
Also
https://www.youtube.com/watch?v=9pOZxpwiehU
in Turkey for 4zzzfm.
Albums:🐸🦗🦗🦗
Digital LP - Infinite Ways - 2020
https://goodsamaritron.bandcamp.com/album/infinite-ways
12"  - Hold On - 2017
https://goodsamaritron.bandcamp.com/album/brainbeau-hold-on
7" - 0.0001 Excuses - 2014
https://goodsamaritron.bandcamp.com/album/00001-excuses
47min Tape - Inchoate Corpus - 2013
https://goodsamaritron.bandcamp.com/album/inchoate-corpus-i
Become a patron to
Unlock 12 exclusive posts
Connect via private message
Recent posts by BRAINBEAU
How it works
Get started in 2 minutes