Black Scrolls Games
is creating 3D printable RPG miniatures, props and dioramas
Select a membership level
$10 - Merchant
Limited (25 of 110 remaining)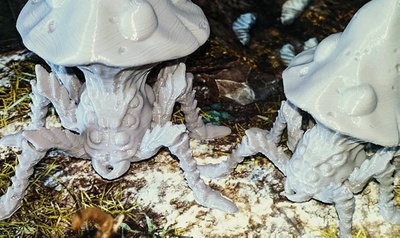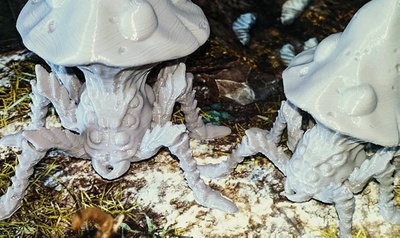 You get access to all of the releases here, plus the right to make money with the printed copies of all our 3D printable models you own (even from Kickstarters) commercially. 

You can sell the printed models via etsy, ebay, or on any sites without modification as long as you are signed up for this tier.  

Please read description for more info.  

About Black Scrolls Games
Welcome here!

This is a subscription for our Merchants only. You can join if you need Merchant rights to resell the printed results of our designs or if you need the models listed below.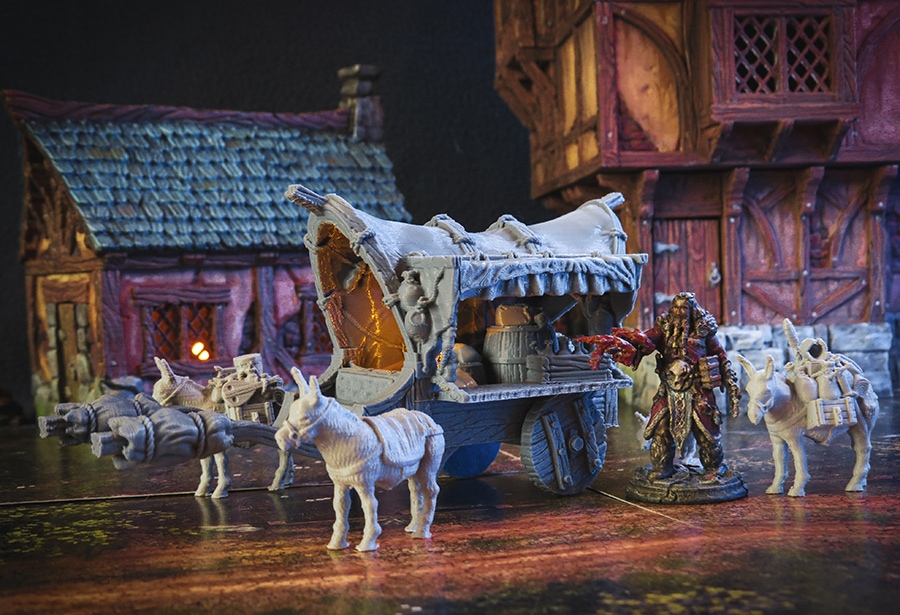 There will be no or minimal new releases here, it works only as a monthly subscription for merchants. However, if you join you'll receive all of our miniature sets that are not related to our Kickstarter Projects and a 30% off monthly coupon that you can use on our site. We will make a paid post with this coupon every month, so the subscription will cost you $10/month.

You'll own the right to sell the printed models as long as you are subscribed here, you'll receive a survey in the welcome message you have to fill out.

The models you'll receive here on Patreon when you join: 

The War Wizard
Modern Fences (with an extra "whole" piece)
Harpies (with an extra sitting model and detached wings!)
Merchant Wagon (extra empty cart and different tops)
Leeches
Dungeon Chests
Mysterious Chest
Sci-fi Chests
Dug-in Markers (Wargame)
Working doors
Dungeon Doors
Kids #1 (Newsboy, Hiding boy and girl)
Beggars
Tyto Owlbears
Masquerade Set
Rat Folks
Scarecrow
Merchant Wagon (extra empty cart and different tops)
Mind Flayers
Mausoleum and Tombstones
Plague Doctors
Pack Mules (extra unloaded and dead mule)
The War Wizard (extra hands)
Ruined Walls #1 (extra pieces)
The Giant Battle Crab
Columns with half-arches
The Harpy (extra sitting pose and wings)
HHShark Man
The Werewolf
The Minotaur
The Troll
Pumpkin golem
Evil Trees (with extra rats :) )
If you need the merchant right to our City of Tarok series then you have to buy the files first on our site (or on any site) to receive the models. You can use the monthly coupon.

https://www.blackscrollsgames.com/kickstarter-pledge/
Commercial license
We release our products under the 
CC-BY-NC
license, which means you can modify, use, and display these models for personal use. You cannot sell the digital and/or printed copies or earn money with them. If you share pictures on other sites or group please mention this page where others can also get the models. Thank you!
This Merchant tier waives the "Non-Commercial" stipulation attached to our 3D printable designs (released or sent out via Patreon, and other models you have access to, like previously purchased sets or models from our Kickstarter projects), though we would still like attribution in text on your Etsy, eBay, or similar storefront posts where applicable, and the item must be a finished, 3D-printed product (not a re-sale of a digital file). You get the right to make money with your prints. Casts (series production) are not allowed, only 3D printed models. 
Who we are: 
We are Antal Kéninger and Sándor Balogh, graphic artists from Central Europe. We are the guys behind Black Scrolls Games (BSG) Miniatures. We've been in the tabletop game business for seven years, working with other publishers and releasing our own stuff. Everything you can see here is designed, sculpted and painted by us.
Thank you in advance for your support!
$700.39 of $1,000
per once per month
This will be a huge step and will really help us to improve our work.

We will write out a game where you can send in your own characters, monsters, building, etc and we will draw 3 of them! And we will make them for you, of course. :)
6 of 6
By becoming a patron, you'll instantly unlock access to 50 exclusive posts
By becoming a patron, you'll instantly unlock access to 50 exclusive posts
Recent posts by Black Scrolls Games
How it works
Get started in 2 minutes