Badass Cross Stitch
is creating a space for art, community, activism, and fun.
Select a membership level
Badass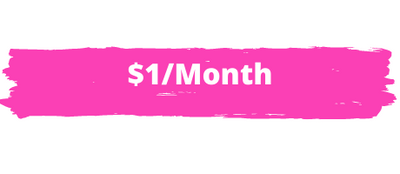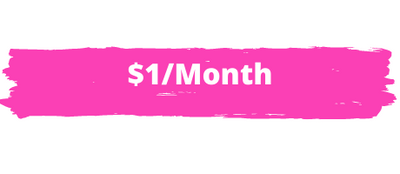 Badasses support the work, get access to all of the content, workshops, trainings, patterns, etc and are entered into monthly giveaways for art, stickers, and other surprises.
Patron-only posts and messages
Badass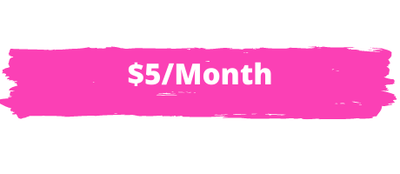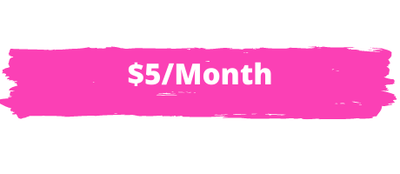 Badasses support the work, get access to all of the content, workshops, trainings, patterns, etc and are entered into monthly giveaways for art, stickers, and other surprises.
Patron-only posts and messages
Badass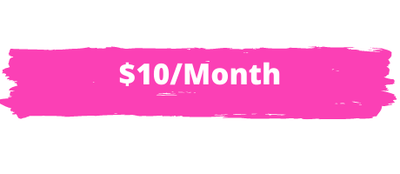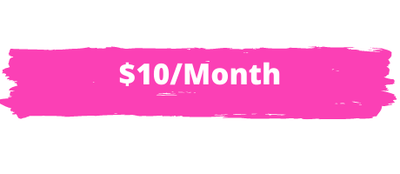 Badasses support the work, get access to all of the content, workshops, trainings, patterns, etc and are entered into monthly giveaways for art, stickers, and other surprises.
Patron-only posts and messages
About Badass Cross Stitch
Hello My Friends!
I'm so glad you are here. This is a new and exciting adventure for me. A way to connect us all in a more meaningful way. A way to create together. A spot where I can keep you informed of all of the exciting things that I'm building for us. A safe space to dialogue. A community of badasses. And a way for you to support my work so that I can do even more in service to a just world!
What's my story?
My name is Shannon Downey, but I'm better known as Badass Cross Stitch. I am a queer art activist that lives full-time in my RV traveling the United States (and hopefully the rest of the world when the borders open back up) in an attempt to know everyone and trick people into hanging out with me by teaching them how to embroider – BUT really what I'm doing is getting them to have hard conversations with strangers around political and social issues. Then I listen, figure out what barriers exist to them taking more action on these issues, solve for those barriers, and cheerlead them on their path as activists! So tricky right?
You can learn more here:
www.BadassCrossStitch.com
Well now I am building a digital community space for us. I'm sick of the social media game where they get to determine who sees or does not see what I'm putting out there for you. Plus, this will build in a way for you to support the work that I'm doing, get even more involved, and connect and build relationships with other community members!
So, in service to all of us I have created –
Badass United
– so that I can maximize impact and ensure that you all can opt in and know about everything that is going on so you don't miss anything. AND I have like a zillion new ideas that I will now have time to actually implement and get in front of you!
What is patreon?
Basically, it's both a community space for us that I manage and a way for community to support my work so that I can keep doing it. It allows me to create for you and with you. Like everything I have been doing for years but now in this handy digital space.
It is built on a monthly subscription process – which is going to be GREAT because then we don't have to one-off everything. If you are team
Badasses United
– you are in for all of the stuff. Workshops, trainings, patterns, events, lectures, projects, stitch-ups, and everything else I come up with from this point on. And there will be special events, gifts, and surprises just for the Badass United community.
It also has the added benefit of being a closed community so y'all can have in depth and meaningful conversations and discussions and I am hoping it cuts down on some of those pesky death threats I get each week.
I have six support levels and like everything I do it's a bit of a pay-what-you-can model. Every level has access to all of the goods. I have included some add-ons for the higher levels, but no one is going to miss out on anything I'm building.
Here's a video by Patreon that explains further.
What sort of stuff have we been doing together?
Prior to the great sickness (I am so sick of having to say that), I was hosting hundreds of community stitch-ups, workshops, and art interventions. These were spaces for folks to get together, meet new people, learn to embroider, discuss issues of importance, and connect while enjoying a new hobby.
I was pretty devastated when I set off in my RV with over 100 events planned and boom…global fucking pandemic. Obviously, all of those events were cancelled, and I had to pivot. That said, pivot I did! I actually had an amazing year of community building and engagement. Some highlights:
Over 5,000 of you from around the world learned to embroider with me via Zoom
Hundreds of you have attended my weekly Sunday stitch-ups and built amazing friendships…and we are now plotting how to buy a compound and all live together
Over 10,000 of you participated in the January Make Don't Break initiatives and developed a daily making practice
500 of you went through a Bystander Intervention Training
75 of my favorite Introverts and Highly Sensitive People took the Activism 101 workshop build just for you
500 of you attended the first Disrupting Craftivism Panel Discussion
We celebrated Bob Ross, Phyllis LaTour Doyle, and Mister Roger's birthday together in costume and with cocktails
And we are deep in planning for the launch of not one but two Craftivist-In-Residence programs in the United States!
Personally, I've traveled to 26 states in my RV and parked in many of your driveways and we managed to display Rita's Quilt in 6 of those states in covid-friendly ways
I've done 40 lectures for youth, colleges, libraries, and guilds
And recently I've finally been able to do some outdoor stitch-ups and actually meet some of you IN PERSON which is the highlight of my life.
That's a hell of a pandemic year y'all. YOU ARE AWESOME.
The good news is – I have endless ideas for us. I have more resources, more things to bring you, and more ways for you to get involved in the work and the movements.
So much fun will continue to be had!
I am excited to report that things are being planned and this coming year will see in person events and gatherings. This space will ensure that when I come through your town we can actually hang out! Or even better, we can plan shit together.
What are we going to do together moving forward?
My work is in service to you and a just world. Supporting the work means creating more resources and opportunities for you and for us to take action and grow. Community first.
Here's some of the things we will do within the Patreon community:
Stitch-ups
Community projects
Guest speakers
Craftivism panels
Radical skill share trainings
Art challenges
Activism challenges
Tutorials
Free patterns
Art + prize raffles
And a million more things as I think of them!
New for 2022
This year, I will be dropping a new video stitch tutorial every Saturday for the whole year! You can learn 52 different stitches. There will be samplers + stitch-ups + workshops to support your progress. This is going to be exciting!!!
In closing
You are a badass. I am a badass. Let's be badasses together!
Hit me up with any questions or ideas.
<3 Shannon
@BadassCrossStitch
By becoming a patron, you'll instantly unlock access to 63 exclusive posts
By becoming a patron, you'll instantly unlock access to 63 exclusive posts
Recent posts by Badass Cross Stitch
How it works
Get started in 2 minutes