Badj John
is creating Contents
Select a membership level
Let's Make More Videos!
Support my contents so I can make more for you! Every penny counts and every little help can go a long way! 
Let's make the internet fun and educational.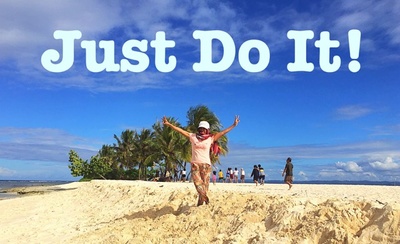 Let's Make It Happen!
You can up your support by requesting topics you want to talk hear or know about! 
You want to learn Bisaya more? You want to know more about Davao City and the Philippines? Make sure you show your support!
Language Consultant
Limited (15 remaining)
I will be giving you advice, tips and information on how to imporve your language skills on the target language you are learning — may it be Bisaya, Filipino (Tagalog), or  English. I will help you overcome your difficulties in: pronunciation, grammar, fluency and a lot more.  
 You can send in your recordings, files, or video through the upload button on my page: https://bdjohn.weebly.com/language-learning-and-teaching
You can also send me an Email through [email protected]
Feel free to access articles that maybe helpful to you on my page.
About Badj John
I'm John - an occasional vlogger, a freelancer, and a language enthusiast. Going on small adventures is very interesting for me and I decided to share with everyone some them.

The world is full of little wonders that are not usually talked about. As a language enthusiast, I want to share things I know and have in mind, and help others in little ways through my contents. You can explore more about it, just fiddle on tappable items you can find on my page. I'm sure you will find a thing or two that will interest you.
I normally make my videos using only my cellphone and it can be quite a hassle especially because the audio and video qualities are not that good. I want to get my own video equipment so I can work better on the contents I make. Once I reach the $500 threshold, I will be able to provide you guys with a better video output!
1 of 1