Barbara Ivey
is creating unique resources for families getting through Alzheimer's
Select a membership level
Cherubim
Thank you for being here. And welcome to my patron-only feed: posts I share personally with supporters. Sometimes, I will write here for my patrons' eyes only. 
Your dedication in supporting creative work connected with Alzheimer's means you're invited, at any time in a given month, to send me a comment or question about my work or any aspect of family life with Alzheimer's. Chances are, someone else is wondering the same thing. 
I'll address it on my patron-only feed. Activate this invitation when you wish, by sending me a message through Patreon! 
Seraphim
Patrons of my creative work are the reason my blog, as a companion project to the work you fund here, will thrive and be a continual resource for all to freely visit. 
In addition to the invitation described in the tier above, throughout your time here as a patron, you'll receive my personal thanks on The Perfect Thing blog (with your permission).
Archangels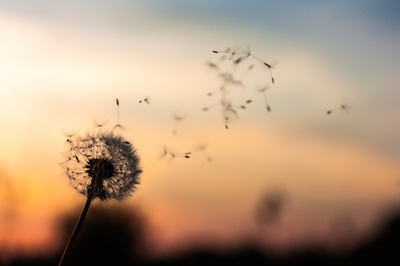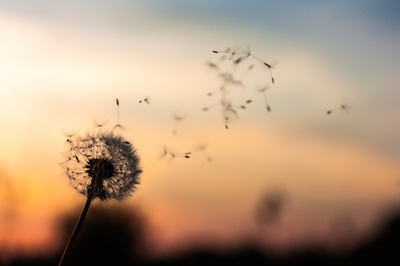 You'll receive everything in the previous tiers, plus: 
I'll dedicate a brief blog post to a specific Alzheimer's-related issue, with my thanks to you for opening the topic. Please let me know. Simply send me a message with your request. 
And please feel empowered to provide input on future content formats. What would you like to see or hear? All suggestions seriously considered!
About Barbara Ivey
Hello. I'm Barbara Ivey.
I'd like you to know that almost 6 million people in the United States are living with Alzheimer's disease today. That number is growing. According to the Alzheimer's Association, more than 10 million friends and family members feel the effects of this disease as they participate in care for their Loved Ones.
I am one. My experience spans 15 years as an adult child of a parent with Alzheimer's, and 4 years of recovery after the end of caregiving.
I tried different ways to help my parents from 90 miles away. Along the way, I made errors and I learned. Ultimately, I found a path forward in an unlikely place: Lean process improvement. Today, my goal is to offer hope and mentorship to others who find themselves on the same path by shining a light on how, and what, I learned.
Patrons Will Empower Me to Keep Creating, Keep Sharing
One of my works—now a companion project to this Patreon page—is
The Perfect Thing
blog. Many of my blog readers have a parent diagnosed with Alzheimer's. My goal is to continue to support them. To let them know that while their experiences are unusual, they are also normal.
My blog stories help readers understand the new dynamics that Alzheimer's disease introduces to family relationships. This includes new dynamics between your parents, between you and each of your parents individually, among you and your siblings, and among all the siblings and your parents. I share things that improved my family's journey back then, and new resources that are available today.
A family supporting a Loved One through Alzheimer's is a complex system under a heavy load. Taiichi Ohno's wisdom about complex systems is that "having no problems is the biggest problem of all." His work explores two truths about the nature of systems. First, that every system can be improved. Second, that when defects are identified in a system, what is really uncovered is an opportunity for improvement.
Let me bring this home. I learned during my Mom's Alzheimer's that it was my Dad
(Mom's caregiver)
who needed the most from me. Surprised? I was. I discovered that Dad needed more patience, more compassion, more forgiveness, and more love from me than I ever imagined giving
anyone
. Eventually I understood why, as I learned how vitally important extra love is in sustaining a caregiver as they do everything they do.
As an author of Alzheimer's resources, I create offerings such as
Patterns in Time
and
Patterns at Hand.
The goals of these publications are:
- To examine the complex, detailed information related to the progression of neurodegenerative disease;
- To chart it, then weave it into memorable stories that may cast your experiences in a new light; and
- To let you know you're not alone.
How Your Pledges Work
Patreon is a respected crowdfunding platform. It allows many people to pitch in, forming a monthly income for a creator. The idea is to ensure creators have a predictable income so they can continue their work. As a patron, you are free to opt in, put your pledge on "pause," or edit a pledge to reduce or raise it at any time. We all go through changes in our lives, and every pledge is appreciated today.
Please note: I am not incorporated under the 501(c)(3) category.This means your contributions to my work are not tax-deductible.
The benefit of supporting a creator who works independently? I have no obligation to advance any sponsor or PR strategy. The most important influences in my work are the voice of my own experience as an adult child of a parent with Alzheimer's, the connections I make with others on the same journey, and the feedback I receive from my wonderful readers and patrons.
To the left (or below if you're reading this on a phone screen), I explain my near-term and longer-term monthly goals on Patreon. I share with you a breakdown of exactly what patrons will make happen.
You're here because you appreciate what I do. You know the population of people this work can reach and help is growing every year. Your pledge will be met by my promise—to continue delivering creative resources for people who love people living with Alzheimer's.
Your Friend on the Journey,
Barbara
Goal 1 will make it possible to plan for one outreach event and sustain The Perfect Thing as an open resource and blog. This amount covers $200 for the internet/data plan and the equipment required, including a web maintenance and security service, professional level social media subscriptions and advertising/outreach costs, and covers Mailchimp and iMindmap fees. It also enables the most basic ground transportation to and from one monthly event at $100. The added $25 should be sufficient to cover deposit transaction fees and Patreon's 5% fee.

This is the First-Quarter Goal. Meeting it will take an unsustainable situation—outreach and advocacy work that's now self-funded—and steer it onto a sustainable path. Patrons have the power to make it happen.

1 of 2
By becoming a patron, you'll instantly unlock access to 18 exclusive posts
By becoming a patron, you'll instantly unlock access to 18 exclusive posts
Recent posts by Barbara Ivey
How it works
Get started in 2 minutes