Bart Coppens
is creating EDUCATION: Butterflies & MOTHS! (Research + webcontent)
Select a membership level
Pieris brassicae
Congratulations! You are now a patron of.. everything I do. And that is a lot, even if I say so myself. You help my insect research, and Youtube channel! Your special benefits include: 

- Participate in  special events: When I hit special subscriber goals, I often include my Patrons in special livestreams, FAQ videos and more (remember when I hit 20.000 subs on YouTube and all my Patrons could ask my mom a question?). 

- Your username in the credits: In special productions like Mothcycles, your username will be in the credits. 

- Hide your personal messages in my videos, send them to me here  in a private message and I will deliver! 

- Vote on content polls that influence my content and decide what the next video is about. I post polls from time to time.

- Feeling good about yourself because you have just supported an independent entomologist, environmentalist Youtuber, educator, moth breeder, researcher, blogger and more. Mother nature thanks you too! 
 


Anthocharis cardamines
 Congratulations! You are now a patron of.. everything I do. And that is a lot, even if I say so myself. Thanks for being the backbone that helps support me! 
 
Polyommatus icarus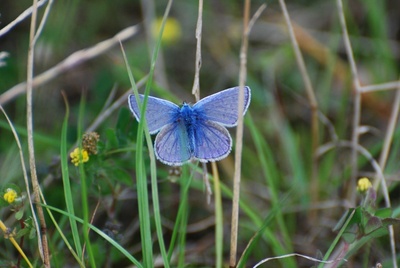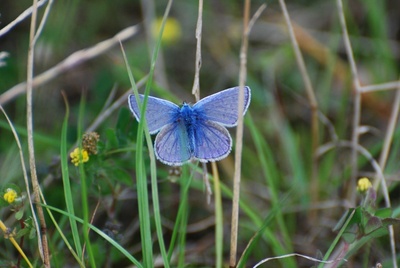 Congratulations! You are now a patron of.. everything I do. And that is a lot, even if I say so myself. Thanks for being the backbone that helps support me!  
About Bart Coppens

For as litt
l
e as 1$ per month, you can support my work with insects; I produce educational content, information and research. 
Help me help insects!


I am Bart Coppens and I am a content creator that wants to spread awareness about the beauty and complexity of insects. My speciality is butterflies and moths (Lepidoptera). I believe awareness is very important, in a world where public interest in insects is declining. Your donation supports my independent research, my several websites and YouTube channel, my expeditions to other countries, breeding of them in captivity, development of books, guides, and insect conservation. 
JOIN NOW
and earn
Rewards!

* * ALL PATRONS HAVE 2-3 WEEKS EARLY ACCESS TO MY BIGGER PRODUCTIONS SUCH AS "MOTHCYCLES" EPISODES AND OTHER CONTENT ON YOUTUBE! * * Who am I? 
I am an independent entomologist from the Netherlands that has dedicated his life to studying butterflies and moths. I am a published author of scientific research papers about several butterfly and moth species, run a YouTube channel dedicated to butterflies and moths and several websites containing information and caresheets and breed over 40 species a year as a hobby.
Why support me?

The way I use social media to shed light upon some very obscure and seriously understudied species of insects is something that I believe to be very important, especially that in a time where the biodiversity of our planet is rapidly declining. Cultivating interest in insects and creating easily accessible information (for both professionals and the 'common man') about them is something that could seriously boost future conservation efforts if done on a large scale. I am also an (amateur) researcher and biologist, and research butterflies and moths on a scientific level. While I do not recieve institutional support or funding, your donation allows me to carry these projects to a higher level. 

What are my donations used for?

Enabling me, an independent entomologist that likes to work with insects - aka animals that are already greatly in need of conservation !
Supporting my websites and online resources: compensating for website (WordPress) costs and compensating for the cost of additional storage space for images and domain names
Camera and technology upgrades to constantly improve the quality of my images and videos
Compensating for my research and the costs of literature: publications and subscriptions to entomological journals, and also the materials I need for my research (chemical analysis or DNA testing is very expensive) 
Livestock: paying for eggs, cocoons and rearing equiment (cages, boxes, food plants) in general, for collection operations and legal permits to acquire obscure or unusual species, obtaining eggs and cocoons of interesting species to display on my website and YouTube channel
Equipment: I need atleast a working photo camera and video camera to constantly post pictures and videos. The more succesful my content, the more the standards will improve, and editing software, professional breeding cages and more materials will come into play. 
Investing in the future: future content may include additional websites, books, and whatever I may come up with next! Crowdfunding enables me to actually make my ideas reality. Possibly coming up: amateur documentaries, e-books, actual books, guides and more. 
Consuming large amounts of pizza and energy drinks (just kidding.. or am I?)
Content quality upgrades: money is invested in editing software, recording hardware, photography equipment, new websites, production and publishing costs of guides and books
Long term goals
- A moth lab:
A Bento Lab / DNA testing kit, so that I can research moths and identify species based on DNA through crowdfunding
- A workplace:
My own space where I can film and work on my content - sort of like a studio/lab combined, but for insects.
- Expeditions:
Trips all over the globe to film and breed the rarest of butterflies and moths, for Youtube and my website

I am fleshing out and reworking my Patreon and in the process of creating and releasing exclusive content as a reward for Patrons. Expect to see many additions in the future: videos, photo albums, goodies and more. Join today and invest in the future releases! The more support I get, the more time and resources I will invest in developing this crowdfunded platform.


$335.66 of $350
per month
Monthly Patreon Livestream (45 minutes): Each month that my Patreon is at (or above) the 350$ mark, I will do a 30 minutes long livestream interacting with my audience on YouTube live.
4 of 14
By becoming a patron, you'll instantly unlock access to 65 exclusive posts
By becoming a patron, you'll instantly unlock access to 65 exclusive posts
Recent posts by Bart Coppens
How it works
Get started in 2 minutes