Bashful Scribe
is creating erotic novels
Select a membership level
Shy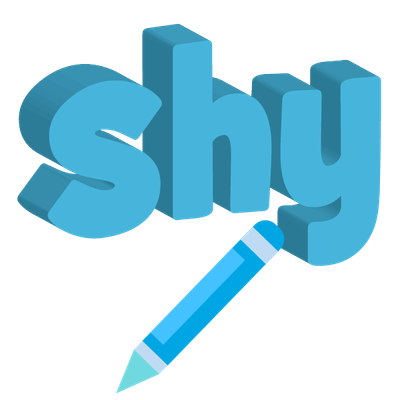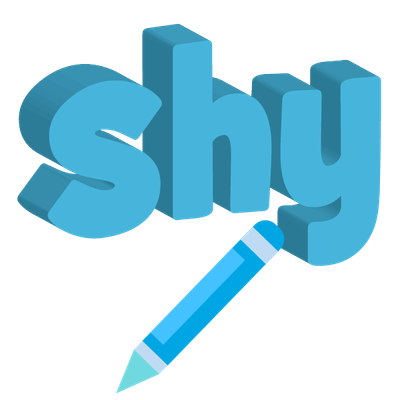 Every bit helps. I couldn't do this without my patrons, and each and every one of you deserves to be named when I voice my appreciation.
A personal thank-you given to your name or any nickname you give me (nothing too hate-driven/vulgar) on my website.
Access to my exclusive Discord server where you can connect with myself, other readers and other writers in the erotica-writing community.
Access to the current full season of writing, and exclusive polls deciding what written pieces from that season I write next.
Includes Discord benefits
Humble
You are now helping me more than you know. You have more than earned the right to more polished work.
Access to any and all finished and edited stories I have made in .pdf (or any other type, within reason) format for your ebook reader, computer, etc.
Access to the current season PLUS a look at the next two seasons to get a sneak peek at what I will be writing next!
Everything else from the previous tier!
Includes Discord benefits
Coy
You are literally impacting the financial situation of my life. For making things that much better for me, you deserve to impact the stories too.
Your own character! We talk it over and figure out a personality, name and physical features, and you get your own character in a story of mine.
Plus, everything from previous reward tiers!
Includes Discord benefits
About Bashful Scribe
Who Are You?
I am Bashful Scribe, an independent erotica writer who started out in the summer of 2014 at just 18 years old. Ever since then, I have and always will publish my works online for free, but as it turns out, 'free stories' doesn't pay the bills. To help keep my stories free and keep me writing, I need the help of patrons like you.
Where is Our Money Going?
Your money goes towards two areas - my online fees (keeping the domain name and running my website) and my basic necessities of life (rent, food, etc). Making chapters that span multiple thousand letters takes a lot of time, creativity, and effort. I'd love to be able to write full-time and someday I might be able to, and that's where supporters like you come in. Your patronage helps make the dream of writing my erotica full-time more and more of a possibility.
What Do I Get In Return?
Not only does donating to my cause come with the satisfaction of knowing you're supporting an independent writer, it also comes with perks. Donating one dollar a month means you're listed in the list of patrons on my website (and you can opt out of that any time) and it also means you can vote for whatever written piece I do next. Sometimes I'll spontaneously crank out a new piece but that won't take any time or effort away from what I'm currently writing.
$5 patrons also get access to better-edited .pdf versions of my stories, and $20 patrons get to create a character in a future story with me. As time goes on and I create more, I'll hopefully be adding more perks you can get to the list as well.
If you're worried about sullying your good name with supporting an erotica writer, there's a way to make your pledges anonymous. Once you've made an account, just visit the privacy section under your
account settings
to toggle profile visibility. When it's turned off, no one can see this pledge!
Why Should I Support You?
If you're on this page, you clicked on the link, since Patreon won't allow erotica writers to show up in search results. Odds are, you already enjoy my work, and I provide it for free to everyone. If money became too much of a problem for me, one of two things would happen. 1, I would have to start charging for my erotica, or 2, I would stop writing online entirely. I don't want either of these to happen, and Patreon is a way for me to keep writing online for you awesome people.
There is a very real possibility that I will write a chapter or story you won't entirely like. That's a gamble my patrons take. I try to keep my style as consistent as possible but I like to take risks in my stories and risks involve the possibility of alienation. If you choose to support me, I'm not responsible for a chapter not being what you wanted, demanding a refund, etc. That said, I hope this situation never happens. Between the story, the characters and the sex, I try to have something in my stories for everyone.
Even if you don't pledge, from the bottom of my heart I thank you for reading this and giving me a chance. Once again, I couldn't do this without the enormous support you all have given a Canadian nobody who writes out of his room. Thank you very much for the patronage, the clicks and the time you all have given me.
When/How Will I Get My Perks?
I can not stress how important this is:
after you pledge to me, keep an eye on your Patreon messages
. This is how I will be contacting you about your perks, and if you don't respond, I can't help get you the rewards you deserve. If you wish not to receive the perks, feel free to decline. If you want to communicate via another method, let me know of this after I message you and we can go from there.
How Long Will the Next Chapter/Piece Take?
Honestly, that's tough to say. Until the Utopian point where this becomes my full-time work, I'll always need to be doing other stuff to keep me afloat. This means that it could take the full month for me to squeeze out a written piece sometimes. I still pledge to writing weekly blog posts, and to try my hardest to keep writing. It doesn't mean it's always something I can do.

Think of it this way - If I haven't posted in a long time, you haven't been charged for no reason. If you want to support me and I've gotten "lazy," it won't negatively affect you. I just want to make good stories, and take my time on them, while having what I affectionately refer to as 'a life' outside of erotica. Thank you all so much for your support.
$167.12 of $400
per month
Part-Time Job

With $400 a month I can dedicate a lot more time to this. I will update my website to make the website more user-friendly, and I'll be able to write freely knowing I'm not losing money needed for rent to do this.

3 of 5
Become a patron to
Unlock 84 exclusive posts
Connect via private message
Recent posts by Bashful Scribe
How it works
Get started in 2 minutes