Beatrix & Midge & Buster
is creating videos, answering questions and telling tall tales
Select a membership level
Bea, Midge & Buster Booster
In addition to our sincere gratitude for your support, you will receive access to unedited videos, longer blog posts, some behind-the-scenes content and outtakes, and have the option to participate in a monthly live Q&A session with the pets in attendance (warning you in advance: Buster WILL bark periodically throughout).

Behind-the-scenes content
Bernerphile
You, dear Berner lover, will receive a package twice per year with some fun Berner-centric goodies: stickers, magnets, buttons & other fun stuff (and, let's be honest, there will probably be some bonus Berner hair in the tape). Mailouts will happen in January and July.
Behind-the-scenes content
Midge's Minions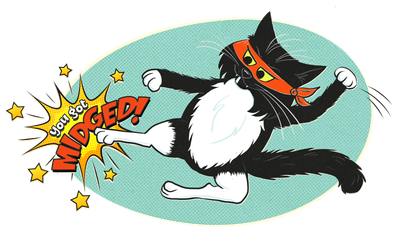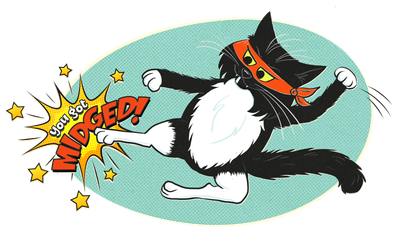 You will recieve a package twice per year with goodies featuring the mighty marshmallow-pawed ninja herself: stickers, magnets, buttons & other fun stuff. Mailouts will happen in January and July.
Behind-the-scenes content
About Beatrix & Midge & Buster
Thank you for considering joining our Patreon!
So many of our wonderful followers have asked how they can help, and while I don't feel comfortable with simply asking for cash, this feels like more of a win-win. Patreon is a monthly payment to support creators that you admire—I support several Patreons myself, for artists, podcasters and wildlife rehabilitators that I love. This is a great way to contribute to the care of my critters, and in return you will receive bonus content, and in some cases mailed-out goodies and even Bernaments. This is entirely voluntary and I will not post any less on Instagram, and in fact I should be able to spend a little more time making videos and posting them. But
our Patreon members will get access to longer, unedited videos, some behind-the-scenes content and outtakes, and will be able to ask questions for a monthly live Q&A session
with the pets in attendance (warning you in advance: Buster WILL bark throughout).
There are a number of projects I would like to complete now that Beatrix has fully recovered and is doing so well, and this Patreon will help. I will keep Patreon patrons updated on all of these projects as they come together. These include:
Fencing in a part of our yard that is currently a parking area, so Bea has access to a level area for bathroom breaks. As time goes on, going up and down stairs several times a day will cause unnecessary wear and tear on her single front leg, so this seems like an easy way to keep her joints happy. However it's against the side alley so it will need high solid fencing to keep both of them from being barking maniacs.
Installing a platform and ramp downstairs into the bedroom. Currently she only comes downstairs infrequently, in her harness with help from me. The lower floor used to be her favourite place to nap during the day, and in the summer it's the coolest spot in the house. She won't walk on anything rickety, but fortunately it is possible to make a solid, graduated ramp down the stairs and into the bedroom so she can go up and down as she pleases.
For Midge enthusiasts: I have always wanted to make a climbing pole up the wood wall and some suspended steps for Midge to have access to more of the high-up areas in the house, so she would be able to gaze down upon her queendom... she will love it!
Updating our website with our cancer journey. Through Bea's diagnosis, surgery, and chemotherapy treatments, I've met some wonderful folks who helped us along the way, and now I'm able to help others who are just wading into this world of osteosarcoma. It was so helpful for me to be able to talk with others who had recently been through it, and I've loved being able to share the knowledge I've gained through our own journey. I have been gathering lots of notes and resources so I can create a section on the Beatrix & Midge website with all of the information, links, etc included that I can point people to, along with an easy way for them to ask questions so I can share the answers with all who come later. This Patreon will afford me the time involved to put this together and keep it up to date, making it a useful resource.
Somewhat unrelated but also part of our financial situation: I'm a self employed artist who inherited lousy teeth. Several root canals and crowns I had done many years ago are failing and will need to be replaced, including two implants. So a lot of my income is being diverted there, hence the need for some additional funding! I want to ensure I have time to put together longer posts and videos and other goodies, and this will help me do that—alongside spending an ungodly amount of time in the dentist chair!
Lastly, for several years I have been creating needle felted "Bernaments", wool sculptures of little Berners doing Berner-y or winter-y or Christmas-y things, with a hanger for on a tree. They have been very popular and are so much fun to make, but they're time consuming, so I'm unable to make a huge number of them. As such, the competition for them is always fierce. So, I have included a guaranteed Bernament in the top tiers of this Patreon for those who would like to help support us while getting a Bernament in return! You will be guaranteed one Bernament each year, as well as getting first access to sale dates. This will allow me to spend more time making Bernaments as well, so it should mean many more go out into the world, thanks to you! You can check out the 
Bernaments Gallery here
.
Please take a look at the tiers to see the goodies that will be included. I'm looking forward to sharing additional stuff that doesn't really fit on Instagram here! 
Thank you for checking it out!
Bambi, Beatrix, Buster & Midge
By becoming a patron, you'll instantly unlock access to 7 exclusive posts
By becoming a patron, you'll instantly unlock access to 7 exclusive posts
Recent posts by Beatrix & Midge & Buster
How it works
Get started in 2 minutes