Becca Hall illustration
is creating Illustration tutorials, live workshops and sharing techniques,
Select a membership level
Supporters
This tier is for those of you who want to support my creative journey as an illustrator. Think of it as paying a bit towards a cup of coffee each month! 
In return, you will be added to my close friends group on instagram, where you will see exclusive behind the scenes content. Simply message me on here (Patreon) once you have signed up and I will add you to the list!
Work-in-progress/Behind-the-scenes
Illustration Club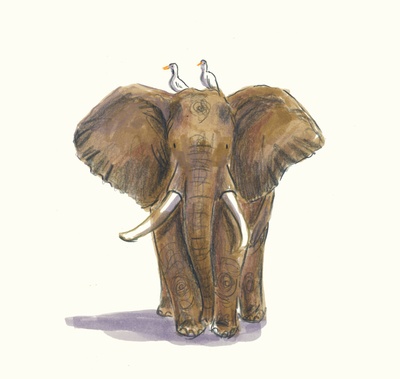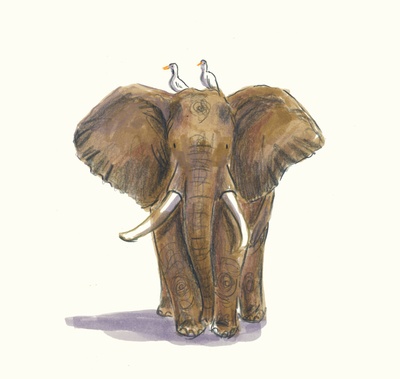 This is the perfect tier to anyone who wants to get started with illustration, or wants to extend their repertoire.
In this tier, you will get access to one tutorial video a month, where I will talk through and show you how to approach drawing a variety of subjects. These videos will be 'how to draw' tutorials, and will be based on a different subject matter each month!
Expect themes such as:
How to draw marine life
How to draw animals of the desert 
How to draw animals of the jungle
How to draw birds
How to draw boats
How to draw plants
How to draw still life
Whether you are completely new to illustration, or feel stuck on drawing certain a subject matter, there will be something for you!
I would love to hear what subject matters you would like to learn to draw. Feel free to send me a message and I will be holding polls here on Patreon.
As well as the above, you will also get early access to purchase my limited edition prints and originals. 
You also get full access to my behind the scenes content (tier 1) on instagram stories. Simply message me on here (Patreon) once you have signed up and I will add you to my close friends list.
In Summary, this tier will grant you access to:
Drawing tutorials
Early Access to new work and limited editions.
The first to know about exciting news! 
Behind the Scenes Content (Tier 1)
Work-in-progress/Behind-the-scenes

Early access to prints and the latest news
Advanced Techniques
Along with access to the below tiers, you will also receive:
Advanced illustration techniques, covering various mediums such as:
Watercolours
Coloured Pencils
Brush Pens
Pencils
Wax Crayons
Procreate Digital illustration and brushes
Layering various mediums 
Picking mediums to travel with. 
Colour Palettes 
This tier will contain a mixture of more in depth tutorials about how to use specific materials as well as showcasing an insight into my working practise and sketchbooks. I will also cover unboxing and experimenting with new materials, giving my personal review to help you find new and exciting art materials for your own practise! 
Work-in-progress/Behind-the-scenes

Early access to prints and the latest news
About Becca Hall illustration
Hello!
Im Becca Hall and I'm a freelance illustrator, based in Cornwall, UK. I finished my degree in 2014 (I studied illustration) at the Manchester School of Art, where I received a First Class with Honours, and the Illustration Alumni award.
I love to draw and paint by hand, and also really enjoy drawing and colouring digitally too. I am a little obsessed with the theme of nature, which is what I will focus my tutorials and workshops around. 
Whether you are a complete beginner, or a more experienced illustrator, there will be something on this Patreon for you. The tiers will range from learning how to draw certain subjects, to using different materials, drawing on Procreate, and learning about Etsy, stocking shops and selling online. 
By becoming a patron, you'll instantly unlock access to 77 exclusive posts
By becoming a patron, you'll instantly unlock access to 77 exclusive posts
Recent posts by Becca Hall illustration
How it works
Get started in 2 minutes