Jen Finelli, MD
is creating SPACE NINJAS! Scifi that funds real-life charity.
Select a membership level
Get monthly bedtime stories!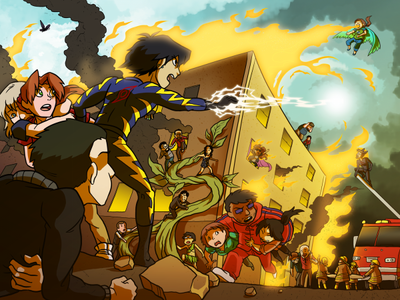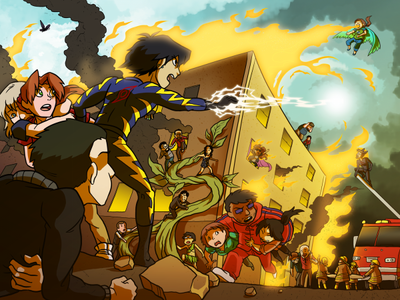 Welcome to EXCLUSIVE ACCESS TO MY ENTIRE STORY LIBRARY, worth over $200 and growing! 
Plus:
Monthly audiobook mini
Monthly exclusive e-book/pdf download
Monthly exclusive previews, manuscripts, and first draft access
The ability to request YT videos for channel members to vote on
 The knowledge that you're helping teach upcoming artists and fund superhero projects for the needy. 
 Just for reading this post and thinking about it, you can have all the weekly superheroalerts, weekly short stories, and e-mail only goodies I make free: 
http://byjenfinelli.com/you-want-heroes-and-fairies/
 Make sure to go there after you pledge, too, to pick up your treats!
Get physical stuff, too!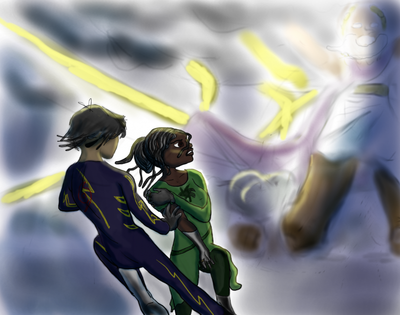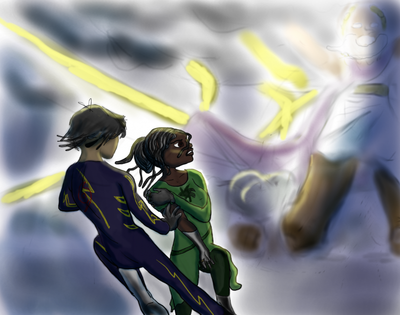 I love you! Enjoy:
A convenient link to MY FULL DIGITAL ASMR MP3 library--over 119 tracks and counting, worth well over $150 alone!
A free copy every time a new print book is published
The full digital Becoming Hero library worth over $25 (ebooks with comics, cookbook, dating guide, everything!), plus the Becoming Hero Expanded Text print book
You're a character in a custom Patreon piece
Your face in the comic somewhere
Personalized poem about you
Just for thinking about THIS tier, I invite you to FIGHT A MERMAID: 
http://eepurl.com/gzQeEH
About Jen Finelli, MD
Who am I?
A world-traveling SFF author and licensed physician. 
What am I offering?
Monthly e-books and audiobook minis. I make:
I'm doing this to fund development of a mobile jungle clinic to bring healthcare to those who have none; I also support over a dozen other human rights ventures every month. Basically, you pay me to make heroes while I become one myself.
Why do you care?
- Because you want stories that speak truth about the human condition and shine light on people modern fiction ignores.
Diversity and truth, baby.
- Because portions of all proceeds go to 
create a jungle clinic for those who can't afford medical care
. 
It takes money to pay collaborators while maintaining an independent voice.
Thanks to my Patrons:

We can pay collaborating comic artists, actors, and animators to reach THEIR dreams (scroll down on that link!)
We can fund awesome projects, like donations to food shelters, hurricane relief, over the counter med transport to underprivileged areas, and so much more!

What do you get?
One monthly e-book mini;
one monthly audio-book mini;
and a monthly first-look at something no one else may ever see.
$25+ patrons also get CUSTOM poetry, stories, videos, love-songs, plus, some of the prizes from the book about the comic book character who shoots his author.
Am I any good?

I am VERY dedicated to my craft. I've ridden a motorcycle in a monsoon, escaped a locked seaside German nunnery, discovered murals and poetry in underground caves, explored jungles and coral deserts, delivered babies and held the dying as I've interviewed everyone from prostitutes to Senators. I have more adventures every week so I can write better stories and help more people. Ultimately, it's up to you to decide what you think; you can see my awards and award nominations at 
byjenfinelli.com
.
Check out Amazon reviews for my book
Becoming Hero:
Skye is the storm-tossed comic character out for revenge on the author who murdered his family.

Jace is the math-loving #blerd trying to escape his father's deadly legacy.

When their worlds collide, Jace must choose between the real world he's always hated, and the comic book world he's always loved–and Skye must decide if killing his author will save his world, or damn his soul.


I will pay someone to become a superhero. Not a vigilante, because that's illegal, but a superhero. He or she will be paid part-time to help the homeless, train to protect people, babysit for single moms, mentor kids after school, and just generally make the world a better place. You will get regular stories, videos, podcasts, and updates about the adventures he or she has.

This would be amazing.

Breakdown:
-$95 to cover website/business costs
-$600 to pay underprivileged artists like Nathan
-$2200 for medicines, gas, and living wage for a jungle clinic for the needy
-$1000 to turn someone into a superhero
2 of 3
Become a patron to
Unlock 60 exclusive posts
Connect via private message
Recent posts by Jen Finelli, MD
How it works
Get started in 2 minutes