Beefcake Comic
is creating Comics
Select a membership level
One Dolla
 ● APPRECIATION: We're VERY grateful for each backer! TY! 
● EXCLUSIVE ACTIVITY FEED: Wallpapers, Blog Updates, Behind Scenes, Funny Posts ...ONLY for Patreon!
Two Dolla
● ALL PREVIOUS REWARDS! 
● PATREON-FIRST COMICS: Early Access of our comics, up to 48 hours before release!
● PDF COMICS:  Higher rez PDF copies of each collected issue!
● COMIC SCRIPTS: Scripts and or Outlines for issues created.
Three Dolla
● ALL PREVIOUS REWARDS! 
 
● EXCLUSIVE LIVESTREAMS: Gain access to exclusive LiveStream videos of discussing comics and more (Including Past Broadcasts!). These are less formal than public LiveStreams.  
About Beefcake Comic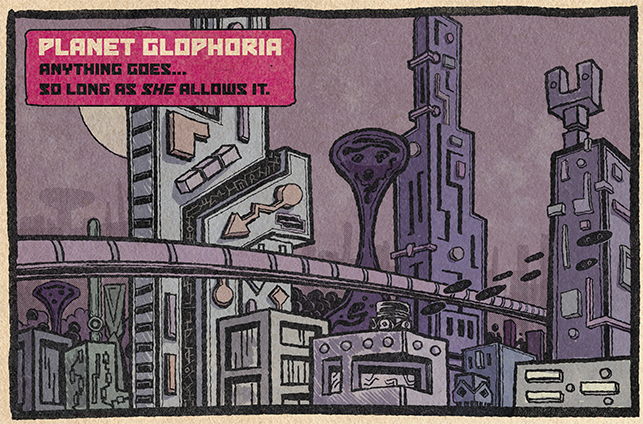 Welcome to Beefcake Comic!
We're a creative team that makes a FREE SCI-FI comic about a Space Barbarian named Beef.

With your support on Patreon, we can dedicate more time to drawing new pages, coloring, and improving our comic than ever before! 
Our comics will be posted here first on Patreon, and by becoming a patron you'll help ensure that the comic remains consistent in both quality and production. It also allows us to expand and create even more exciting content to satisfy your never-ending hunger for blood and sequential art.

So please, consider donating some schmeckles to our cause. Because with your support, we'll make more comics for you! Please browse our tiers! Wohoo!

About Us:
Jason Hammons is the creator of the TMBC Productions, and the Host of That Might Be Cool! podcast. He's a regular contributor to the Eisner Nominated Panel x Panel comic magazine. Together with Kent Heidelman, they Co-Host the Comic Book Workshop podcast, a show about making comics, discussed with the top creators in the industry!

Kent Heidelman is a former Comic Shop Co-Owner, and past intern of comic publisher: Archaia Entertainment. He's the Creator of Comic Review Puppet, a webseries starring Kirby McStaples, an energetic puppet that posts about his favorite comics. He's also the Co-Host of Comics Out Loud, a parody webseries that pokes fun of classic comics while reading them with crazy voices. Kent's is also the Creator, Writer, & Artist of the FREE comic: Scariest In Screamforth. It's a story about three kid monsters, in a monster town, trying to solve a mystery. Very Spooky-Cute!

How it works
Get started in 2 minutes