Ani Bell
is creating BELLAWORLD!
Select a membership level
BELLAS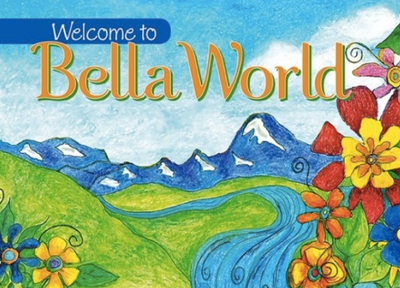 The bounty of BellaWorld is accessible to EVERYONE, and $1 OR MORE per month gives you a chance to receive any and all Bella-Perks listed in all membership levels.

Since each dollar you invest is returned to you multiplied from The Universe, via a multitude of sources, choose whatever amount you'd like to see boomerang back to you, PLUS dividends. You can enter ANY amount in the space provided. $1, $5, $9, $40, $150, 1K!? Let's have fun experimenting with just how MUCH abundance we can create!

Welcome To My (Bella)World,
ANI

Note: To infuse your investment with even greater Good JuJu, say this affirmation aloud as you're making it:

Everything I give returns to me multiplied with the same energy with which I give it.
Easy-Carefree-Joyful Giving =
Easy-Carefree-Joyful RECEIVING
SO BE IT!

***Please do provide your mailing address. I've got a WELCOME gift for you!
ARTSY ACORNS!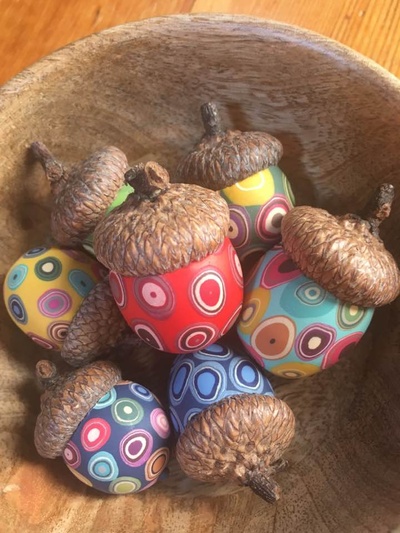 Ahhh, the awesome acorn! SUCH a divine metaphor for the unlimited potential in each of us, as the following quotes demonstrate:

"Our ordinary mind always tries to persuade us that we are nothing but acorns and that our greatest happiness will be to become bigger, fatter, shinier acorns; but that is of interest only to pigs. Our faith gives us knowledge of something better -- that we can become oak trees."  ~ E. F.  Schumacher

"The creation of a thousand forests is in one acorn." 
~ Ralph Waldo Emerson 

Divine artist Katie Way crafts these little works of Acorn-Art by hand! They're a colorful, creative, and inspiring addition to any altar or reading nook, and they remind me that my size -- and where I'm at on my journey -- matters not. Because really BIG things come in very small packages! 

Periodically, Artsy-Acorns will be gifted from a pool of Tribe members who've made regular/frequent comments on our BellaWorld page. Being engaged and involved has LOTS of rewards! YES! 


Remember, ANY amount investment, on ANY membership level, makes you an official Bella, opening the pathway for you to receive ALL the perks! Choose the dollar amount that works for you. Zippity-DO!
FREEDOM FUND GRANTS
Freedom Fund Grants are awarded on a case-by-case basis and intended to empower you to take concrete steps to create your ideal world by following your dreams. Need money to take a sabbatical? Or an adventure to Bali?  I've already funded both these endeavors to support those on their journey to BellaWorld. Opportunities to receive future grants will be posted when available, with a fun and innovative application process. YES! 
Not to sound like a broken record (some of you don't even know what that is!), but ANY dollar amount invested makes you an official Bella, which means you've access to your chance to receive ALL the perks. Choose what works for you. Yahoo!
About
WELCOME TO BELLAWORLD!
Where Ani-Thing Is Possible!
I live in a world of my own creation, and so do you, which means -- the world is as WE make it.

It's as

fun

as we make it.
It's as as

easy

as we make it.
It's as

free

as we make it.
[Or it can be as ugly, dreadful, hard, and limited as we make it.
It really IS our choice. Yes, the hard times serve a divine purpose, but that doesn't mean we're doomed to spend our lives in a world of pain and suffering and challenge.]

If you're ready to make OUTRAGEOUSLY abundant choices and tap into The Universal wellspring of Good JuJu, if you're psyched to get delightfully busy creating -- and in-joying! -- the world of our dreams, I invite you to become a member of The Tribe by making an investment in BellaWorld.



ANY DOLLAR AMOUNT ENTITLES YOU TO ALL THE PERKS!
Your monthly $$$ commitment is an investment because it

pays dividends

, both literal and divine.

The literal rewards of your investment are detailed in the memberships above and include treasures such as intuitive readings, retreats, coaching, inspired gifts, even money grants to enable Bellas to experience expanded freedom and ease in their lives. Like everything in BellaWorld, Bella-Perks multiply, i.e. I'll add more over time.

Divine dividends are paid by The Universe, via a multitude of sources, in that

each dollar you invest shall return to you multiplied

. That's not only a Universal Truth, it's the way things work in BellaWorld.

If you're smiling, thinking, "She is

SO

speakin' my language!" or even "I

wish

I spoke her language," -- I invite you to settle in, check out some of my posts, and when you're ready to step into a truly beautiful, abundant, fun, easy, free, shiny-new world, by all means: Join The BellaWorld Tribe!

[Use any of the 'Membership Levels' links above. You're free to invest ANY dollar amount you like. And please, be sure to provide your mailing address. I have a welcome gift for you!]

Welcome To My

(Bella)

World,
ANI BELL
P.S. In addition to Bella-Perks, I happily offer my writing, the occasional video, and someday soon -- podcasts. When the divine right # of Bellas show up, I'll organize and lead novel group meet-ups that'll knock your socks off! Let's get this party started!
YES!



Q

:

What will I do with the money Bellas invest each month?





A

: I'll gratefully receive what I need to live an abundant, fun, easy, free life -- and re-invest the surplus into our delightful Tribe. I've already invested over $30K by gifting Haven Retreats, Freedom Fund Grants, Good JuJu Coaching, Ani-Time Readings, Art-Rocks, and a plethora of other inspired gifts to deserving folks all over the country. I can do that because I have a 'trust fund', sourced from my absolute trust in The Universe that whatever I offer up to the world with a light and carefree heart returns to me in light and carefree ways --

multiplied!

YES!
*********************************************************************

For a bio about moi`, keep scrolling.
If you've heard enough, fair enough!
Go check out my latest post!

ABOUT ANI BELL
I've been called many things in my life,
most of which don't bear repeating (har har),
but some that make me smile are:
Mystic
Free Spirit
Healer
Intuitive
Rebel
Good JuJu Guru
Liberal
Blue Streak Talker
Risk Taker
Rain Maker
Rule Breaker
Ray Of Sunshine
Kickass Coach
Life Dancer
Akashic Record Reader
Social Justice Warrior
Writer
Bella Spirit!
Tree Hugger
Good Friend :)

I revel in rebellion and innovation, writing, naps, solitude, putting my bare feet in the grass, dancing-dancing-dancing (tango is my latest love!), doing Classical Stretch (check it out on Google! It's VERY healing!), the amazing 'race' of life (slow 'n steady's my MO these days), daytrippin', thrift shoppin', reading fabulous books, taking walks, playing board games, the occasional exotic travel adventure — and watching people, birds, films, sunsets, flowers, all things vibrant and colorful, and even reality TV (the cheesier, the better -- The Bachelor, Survivor, Dancing With The Stars, The Amazing Race). I'm passionate about simple, sustainable living, natural building, tribal living, organic gardening, Mother Nature, social justice, and FREE TIME.

I live in a remote and lovely Haven, in Washington State, with my BFF (best feline friend), Preacher Man Luke, and a menagerie of butterflies and honeybees and frogs and birds and squirrels and chipmunks and raccoons and coyotes and deer, plus bears and bobcats and mountain lions -- Oh my!
I'm currently in the property search phase of creating an off-grid, super-creative and magical eco-village, on the Olympic Peninsula. Please connect with me if you're excited to find out more.

NOTE: I'm available to 1 client per week for Ani-Time. Ani-Time is your chance to bask in the 'BellaWorld vibe,' ask questions and receive answers from The Universe (aka Universal Intelligence aka Akashic Records) about the specifics of your beautiful life -- and if you like, I'll sprinkle in some Good JuJu Coaching and other bits of magic to insure you walk away from your Ani-Time feeling uplifted and inspired. YES!

30 minutes, $150
1 hour, $300
90 minutes, $450

I am open to barters.

Connect with me

[email protected]

if you'd like to secure your spot in my schedule.
Time for a celebration!
Once The Tribe reaches 5000, we'll hold our first Bella-Bash! A chance for Bellas to meet up, in person, face-to-beautiful-face -- in an equally beautiful place! Details TBA.


6 of 6
By becoming a patron, you'll instantly unlock access to 1 exclusive post
By becoming a patron, you'll instantly unlock access to 1 exclusive post