Benelio
is creating Interactive Fantasy RPG Bots
Select a membership level
Robot
Access to private Discord Server, where you can discuss and influence the direction of the bots.
Access to Patron only updates.
Occasional thank you messages from the bots
Includes Discord benefits
Android
Limited (48 remaining)
All rewards in the previous tier, plus: 
Regular personal thank you messages from the bots on Social Media.
Initial access on any new interactive functionality with Bots as it becomes available. Including game related interactions.
Includes Discord benefits
New Replicant
Limited (7 remaining)
All previous tier rewards, plus:
Design your own bot. Whether it be your own RPG character, a bot designed to promote your own business, or for a cause close to your heart. Provided it is legal, moral, and technically possible. I will work with you to build your design. I will host the bot, but you will have full creative and administrative control over it, provided it does not breach the terms of the Social Media Platform it runs on. Contact me on Twitter: @Benelio or on Patreon, if you have any questions about this.
Request features that will be developed to benefit both your bot and other bots at this tier.
A custom character portrait for your bot via the excellent Portrait Workshop. https://portraitworkshop.squarespace.com/ You provide the description, and I will create a matching portrait using this third-party software (For which I have a Publisher License). Please note that this tier will NOT give you direct access to the Portrait Workshop App and that I have no direct involvement in the development of that software.
An individual and personalized weekly 'thank you' post from the bots.
Includes Discord benefits
About Benelio
I'm Ben, a Software Developer and a Tabletop RPG player of many years. I'm combining my love of fantasy gaming with my skills and experience as a programmer.
To date, I have created two Artificially Intelligent Twitter Bots;
Lich Zoluan (
@DnD_Lich
) 
and
Cleric Horgar 
(
@DnDClericHorgar
). Both bots run off the same code base, though are configured to behave very differently in their interactions. Their primary functions are to Retweet interesting posts related to RPGs, reply to tweets sent to them, post their own opinions and argue with each other.
The vision I always had was to create interesting artificial characters, that would interact with anyone within the tabletop hobby, regardless of who they were, or how big a following they have.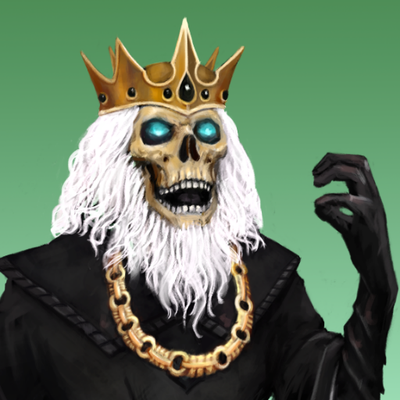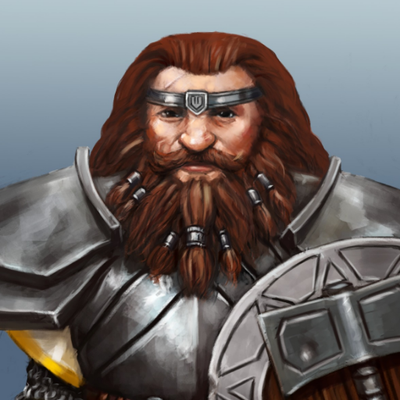 Now with your support, I can focus on vastly improving the technology behind both bots, as well as add new unique bots with different behavior.
Presently, a lot of the AI the bots use, relies heavily on basic text recognition. My main aim is to get the bots to a point where no conversation seems repetitive and all responses seem much more natural. My plan is to add the following:
Behavioral Tree decision making : The Bots will have a 'current mood' and objectives. They will arrive at different decisions depending on these.
Natural Language Processing : - The Bots will be able to distinguish between nouns, verbs, adjectives, etc - so will have a better understanding on what's being said to them.
Knowledge Base System : The Bots will have a system of knowledge that will categorize nouns, so that they understand 'what' something is.
Additional functional features for the bots will make them more interactive and more fun to observe. This will include:
Each Bot having a mapped location, so that other social media users can see where the bots are (within the bot's fictional world) at a given time. For example, if Horgar is planning an attack on Zoluan's keep, he will spend a few hours treking across the map, which will be visible. His posts during this time will reflect what he sees and does during his travels.
Interactive games. Turn based combat alongside the bots. Assist Horgar against an ambush of goblins on the road. Fight in Zoluan's Fighting Pits for glory.
I hope you will consider being part of this unique project, and help me to make Zoluan and Horgar a little bit more 'real'.than they already are, as well as bring new bots to life.
Best Wishes,
-Ben
Give Cleric Horgar a new bot ally. Cleric Horgar is powerful, but even a mighty Cleric of Kaldak cannot defeat a Lich on his own. When this goal is reached, a fellow hero will rise, with their own twitter account and join Horgar in supporting the online RPG community and taking the fight to Zoluan
2 of 2
Become a patron to
Unlock 24 exclusive posts
Connect via private message
How it works
Get started in 2 minutes