Beth Cavener
is creating Sculpture
Select a membership level
Interested Fan
For everyone pledging $2 or more, I will be sending out a newsletter quarterly, including:
Preview shots of upcoming finished work and show announcements
Listing of all yearly schedules for workshops and public lectures
Studio 740 news and events
Since I usually only share this information every 2 years in social media, when I have the time and energy to post, this is my way of keeping everyone here more involved with the flow in the studio.
Active Supporter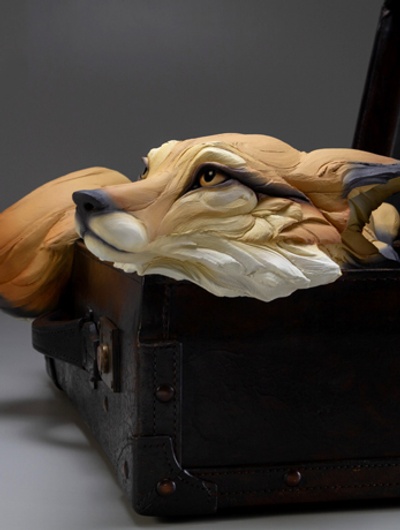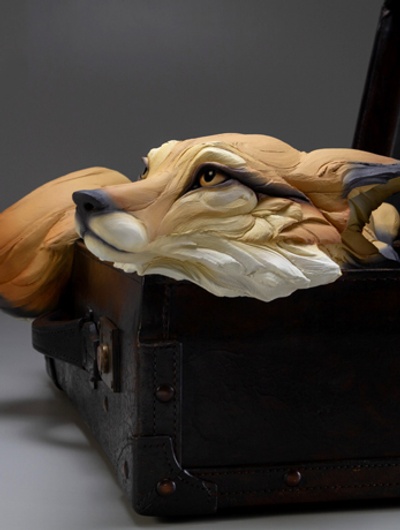 For supporters in Tier 2, I will include:
The quarterly newsletter outlining current events in the studio
Advanced notice of available workshops, shows, upcoming work, and any other opportunities to be more closely involved in the work and teaching opportunities.
Early registration for all workshops I teach here in Studio 740 (available only every other year- always fills in the first hour!)
Involved Supporter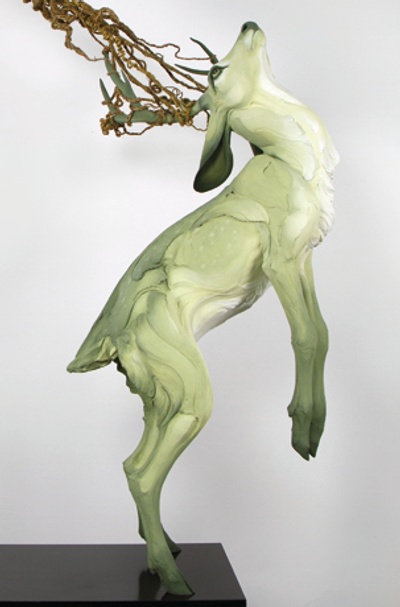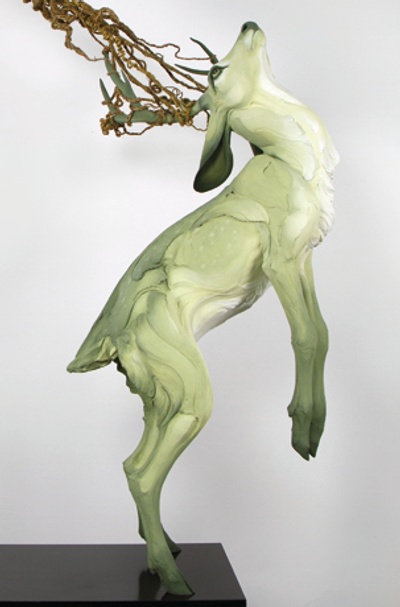 At this level, a number of you can really make a difference in the day-to day working needs in the studio! 
For Tier 3 Supporters, I would like to offer:
The quarterly newsletter previewing finished work and announcing upcoming shows
Advanced sign-up for workshops taught by me at Studio 740
And an Additional bonus newsletter every 3 months including:

Preview photos of maquettes, and candid process shots in the studio. 
My thoughts on upcoming work and where it is taking me.  Since I am very secretive about sharing this information...ever...it is an exchange of trust and gratitude.
About Beth Cavener
A Few Words: Why I Would Love to Have Your Support…

For the past 12 years as a full time studio artist, I have had the incredible fortune to be able to support myself by creating and selling the work in order to keep my studio doors open and the lights on.

Studio 740: a place to bring like-minds together
However, the last few years have seen a dramatic change in the rhythm of my working days. Beginning a new group studio project, called Studio 740, here in Helena, MT with my partner, Alessandro Gallo, we are bringing in other artists to work with us, challenge us, and collaborate with projects, ideas, practice, and fuel for the excitement of creating. A lot of our travels internationally and across the US have put us in touch with so many amazing artists from every end of the spectrum, that we were really inspired to create a modest space where we could reciprocate that energy and invite them to come to us.
In addition, I am mentoring 4-8 interns each year by inviting them into my studio to work with me on these projects and be a permanent part of them as they emerge from the studio. It's an incredibly intense experience! But I cannot stress how important their dedication and donated hours has been to me. Monthly support from patrons on this site would help provide financial assistance with travel and lodging for those assistants, as well as collaborators, and outside specialists. (see below!)

I want to do those projects we were always told not to try at home
I have always nurtured a secret passion for crazy projects involving robotics, mad kid-science inspired pieces, interactive works, and collaborative projects that push waaay beyond the normal scope of what I can do alone in my studio. A few of these projects include the mechanical breathing goat: "A Second Kind of Loneliness," the tattooed hare:"L'Amante," the 30 ft long hand-stitched bride: "The White Hind," and the insane sugar encrusted chandelier:"The Adoration" – most works from my New York solo show with the Claire Oliver Gallery in 2012, called "Come Undone"
These pieces have been relatively rare in my studio, due to the incredible amount of resources that they require, in addition to compensation for the other artists and assistants who are part of those herculean projects. If I had even a modest source of additional funding that didn't take away from my time producing the other works, it would have a huge impact on the type of experimentation that you would see emerging.

Creating a body of work specifically made for a public exhibition
Perhaps most importantly, I would like to have your support, on even the smallest scale, because the audience I make my work for cannot afford to purchase the pieces or even see them as they disappear into private collections. Most people have only ever seen my work on the internet. While I am humbled by how amazing that is that I can reach so many people this way, it is not at all the same as experiencing the scale and presence of the work in person. With that in mind, I'd like to focus the next 2-3 years on creating work for a public museum setting that would travel to half a dozen cities across the US.
I have already begun planning and creating with this goal in mind. However, in practical terms, this will take me well over 2-3 years to create, during which time I cannot sell the work I am saving for the exhibition. If through a few small grants and the support here, I was able to supplement that missing income, it would allow me to use this time solely for the purpose of bringing together a body of work for this exhibition.

It is an ambitious proposal for the next 3 years, but I am practically glowing in the dark, I'm so excited. I have had a fantastic outpouring of support through my website, Instagram, and from every school, residency, and organization I have encountered. These are all people who have been inspired and in return, continue to inspire me. I hope you will join in supporting that enthusiasm and any donation that you feel is doable and appropriate. I promise I will transform it into the most mysterious and emotionally charged images that I can create…

$1,002.14 of $3,500
per month
This amount represents the bare minimum I need to pay the operation costs of keeping Studio 740 open! If I reach this goal, then I can work towards the exhibition over the next 3 years without having to take time away from the studio. This would make an incredible impact on the type of projects I could tackle.

4 of 5
By becoming a patron, you'll instantly unlock access to 53 exclusive posts
By becoming a patron, you'll instantly unlock access to 53 exclusive posts
Recent posts by Beth Cavener
How it works
Get started in 2 minutes