Bojan Teodosijevic
is creating Bible Illustrated
Select a membership level
The Fan
Your $2 donation really helps us bring the Bible Illustrated to finish!
For this patronage, you will get access to my posts where I describe little details behind my drawings.
You will get personalized thank you note (eventually; I generally do 1 thank you note per 4 biblical drawings).
The Lector
Thank you so much for having my back!
You will be indicated as a donor at the end of every Bible Illustrated video;
You get a personalized thank you note;
Previous reward.
The Celebrant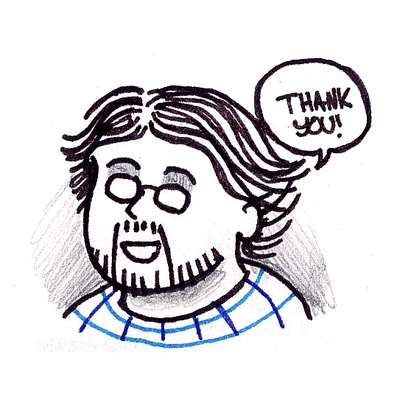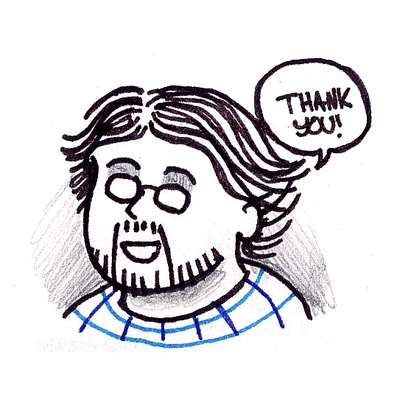 Thank you for your considerable contribution! You get:
One simple Bible drawing per month (this is generally done in Stabillo markers or pencil);
Discord access (yes, there is a Discord access);
All the previous rewards.
About Bojan Teodosijevic
Hello everyone! You have seen illustrated Bibles; from ancient illuminated manuscripts to modern illustrated novels and Bibles for children. So, how is Bible Illustrated different from the rest?


It is simple. I am illustrating the entire Bible, verse to verse.
Let me give you an example. In most illustrated Bibles, you will see at most three illustrations that deal with the Crucifixion. However, in Bible Illustrated, each individual event will be depicted on a separate image (going to Golgotha, the crucifixion, the two thieves, the eclipse of the sun, the resurrection of the dead, Christ dedicating His Mother to His beloved apostle and so on and so forth).
However, all the verses of the Bible are getting the same treatment, even the less known ones... and yes, even the controversial ones. I will not shy away from those.

This was never done before. It is probable that we can assemble a huge collection of biblically related material. We could possibly create the illustrated Gospels, but not the entire Bible. This project is one of a kind in history - and who knows, maybe it will inspire other similar projects in their unique style. But for now, it is unique - and I can't do it alone.




This is where you come into play!
Illustrating the entire Bible is essentially undoable without help from others. I am inviting you to be a part of something that's greater than yourself, and something that you can leave a lasting imprint on. Even a monthly pledge as low as $1 will be a major step in me securing enough free time to dedicate myself wholly to the project.
Now, there's something in it for you too. Please refer to the column on the right for all the nifty rewards you will get if you pledge to our project.
Every dollar you give is a brick in this massive project that will bring the Holy Scripture closer to the nations.
''I can't or won't contribute financially - how else can I help?''
In the case payment option isn't possible, there is a number of things that you can do to spread the word of the Bible Illustrated!
Tell the people you know;
Like our Facebook page and like our posts (more reach and exposure!);
Invite your friends to like the page (via Invite Friends option, usually under Community tab);
Share us on different social networks that you own;
Most importantly, say a prayer for us.
Thank you all for reading, Christ is in our midst!
For this high tiered milestone, I will quit my dayjob and devote myself completely to making Bible Illustrated and related content!
2 of 2
By becoming a patron, you'll instantly unlock access to 38 exclusive posts
By becoming a patron, you'll instantly unlock access to 38 exclusive posts
Recent posts by Bojan Teodosijevic
How it works
Get started in 2 minutes