Big Mama's House
is creating an Internet Safety podcast (& resources) for parents & educators
Select a membership level
Guests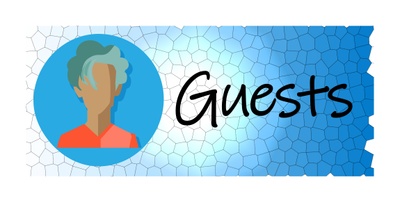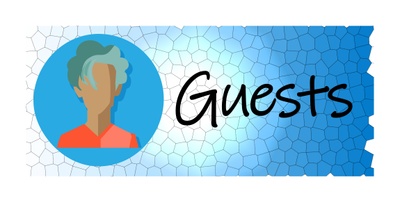 Entire back catalog of public podcasts (one per week)
TWO bonus episodes per month
Patron-only full transcripts of all episodes
Patron-only episode downloadables
Patron-only written pieces and resources
20% off all printed books (after 3 months)
30% off all ebooks (after 3 months)
20% off all merch (after 3 months)
Neighbors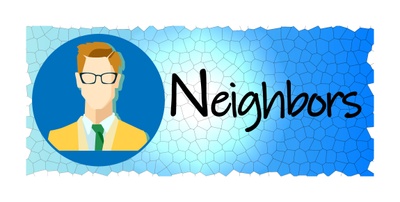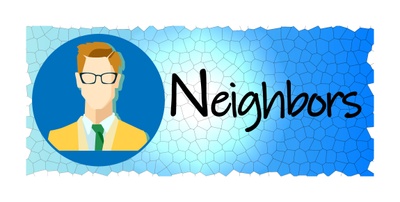 Everything from the Guest Tier plus
Community access - 24/7 patron-only. Engage in discussion, ask questions, get input. 
One BMH official patron-only round sticker (after 3 months)
Input on BMH creative decisions
Friends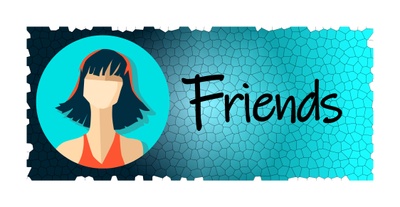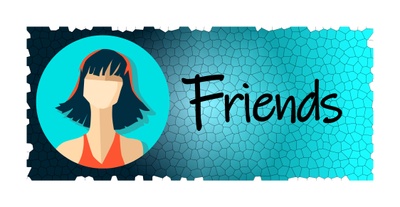 All of the lower tiers plus

Advance notifications of podcast interview opportunities
One FREE audiobook or ebook download
A 2nd BMH official patron-only round sticker (after 3 months)
A sticker sheet 6 stickers, 3 designs (after 3 months)
About Big Mama's House
If you're looking for the
START HERE post - go here
-----------------------------------------------------------------------
Hi there! Welcome to Big Mama's House & the podcast.
Highlights
Who I am and who cares?
Parenting is Hard. Be Kind to Yourself!
Goals for the podcast & Patreon channel.
Why Big Mama's House?
Prevention is better than repair.
When should I buy my child a smartphone?
You can control what happens in your own house.
Kids are under immense pressure.
The two things your kids wish that you knew.
Over 40-year-old selfies are sad.
What's coming in the podcast.
THING ONE: Interview policy - no names, ever. (Well, with one exception)
THING TWO: Why should you join the fan club and support this channel?
-----------------------------------------------------------------------
Who I am and who cares?
My real name is Jesse Weinberger, and I'm an Internet Safety speaker and author. I travel all over the US presenting to students, parents, law enforcement, and organizations.
And while my entire life goal is to educate audiences about digital risks and internet safety…mostly I'm just trying to help parents stay sane in this often maddening always-on digital world. Most parents feel overwhelmed when it comes to dealing with digital risks and setting limits. You're not wrong in feeling overwhelmed – it IS overwhelming, and I feel that too. It can feel like there's always some new cootie that we didn't know about but we should have…some new moist guy in a basement that we weren't aware of, but should have been aware of.
Let me just stop here for a second and say that you need to give yourself a break. You'll hear me say a thousand times –

Parenting is Hard. Be Kind to Yourself.
Just the fact that you're here means that you're trying. And there are days and will continue to be days when you feel like smashing your daughter's phone with a hammer or you're just itching to shove your son's gaming controller into the blender and whip up an ANGER SMOOTHIE. By the way, all awesome ideas.
Goals for the podcast & Patreon channel
That's how we ended up here, with me talking and you listening. I've created this podcast (and the associated Patreon channel) in order to achieve two goals:
To share internet safety content and resources with a much larger audience
To create a place where parents can go which is…. just for us.
Why Big Mama's House?
Big Mama's House lives outside the world of social media - without the nauseating selfies and incessant drivel which is equal parts thumb sucking and brain numbing. Oh and by the way parents, nobody cares what you had for dinner. And I'm sorry if that hurt's anyone's feelings…actually I'm not sorry… How 'bout you pay attention to the person you're eating dinner and
put
your phone down
???
In the interest of managing expectations – here's what I believe to be true (in case you didn't get the hint from the "moist guy" reference and the fact that I hate selfies with every fiber of my being)…..
Prevention is better than repair.
I believe that as parents it's better to focus on prevention than repair. My favorite quote is "It's easier to build strong children than to repair broken men" – Frederick Douglass the said that in the mid 1800s.
And yes, obviously no digital prevention plan is perfect – but just changing our mindset will help frame the plan with a proactive focus.


When should I buy my child a smartphone?
I believe that kids under 9 <sup>th</sup> grade (so 13/14 years old) do not NEED a phone.
A few year ago I presented at a school in the western part of the US where 78% of the 2 <sup>nd</sup> graders owned smartphones. This is bananas. Smartphones provide the keys to the kingdom and we shouldn't then be surprised when things go incredibly wrong.


You can control what happens in your own house.
I believe that, in terms of digital restrictions, we are in control of what happens in our own homes. We are not unwilling victims in a changing digital landscape – at least not in our own homes. I may not be able to control what happens at my in-laws house or at my cousin's house where the kids do whatever the hell they want. But I absolutely have control over what I am willing to allow in my own home. Your rules are your rules. And anyone who enter YOUR home needs to follow them. Period. Best case scenario? Less visitors.

On the FLIP SIDE

I believe that it's really really hard to be a kid right now. This generation has way more pressure than any generation in history – more academic pressure, more social pressure, more athletic (aka what are you good at) pressure. I see this every time I go to present to students at a school. I also believe that kids have important stuff to say:

The two things your kids wish that you knew.

They're SICK of the parental hypocrisy – you say no phones at the dinner table, but dad has his because he's "emailing" work – which everyone at home knows means sportscenter
Oh, and if I could just add one tip from every kid I've ever met -
Mom – your kid CANNOT PAUSE A LIVE GAME, anymore than you can hit pause on any other IRL event. Live games are happening – LIVE. They CANNOT BE PAUSED. Stop asking. It's annoying.


Over 40-year-old selfies are sad.
I believe that kids SEE what WE DO. If they see mom taking selfies – and let me just take a moment to say from my heart to your ears…because I'm the only friend you've got who is gonna tell you the truth – if you are over 40 years old and taking selfies, and you have to hold the phone near the ceiling ….then you need to stop.
Over 40 selfies, are not cute – they're sad, and the next time you feel the urge, go ahead and punch yourself in the face several times.

Sorry, Back to what I believe….
I believe that kids SEE what WE DO… so if while you're on vacation you're posting photos of your vacation, then what you're really saying is that what other people think about your vacation is more important than the people you're with.
And yes, kids don't imitate any of the good stuff we do – and I get that. Neither one of mine have ever cleaned the hell out of a toilet because they've seen me do it a thousand times, but nevertheless.
What's coming in the podcast.
The point of this podcast is to bring you the truth and the facts. I will share my stories with you – the children who ask me for help with their porn addiction (as young as 8 years old), the middle school in the midst of a sexting scandal, the parents who sought out help from law enforcement to protect their children from online predators. And wherever possible I will try to interview the actual people involved.
I will always offer you additional resources and cite all of my sources so that you can extend your education further than the bounds of each episode. If you're a reader, buckle up because your TO BE READ pile is going to get much higher.
Okay, I have two last important things before we get to the "real content."
THING ONE
As I mentioned, I'm going to be doing loads of interviews – with detectives, children, parents, school administrators, and teachers regarding the digital challenges that they've worked through. You'll find that in all of these interviews I will NEVER mention these individual's names or cities. We will give each guest an alias in order to conduct the interview.
The goal in having these individuals on the show is to give them each a forum in which they can speak freely and without fear of online retribution. This concern even extends to the communities and family members connected to a sexual predator – I think it's unfair to re-victimize the victim and bring undue attention to the family members of a predator who played no part in their new celebrity status – even on a local level.
There's one exception to this intentional anonymity – my intention is to invite representatives from tech companies, social media platforms, etc to explain why things are as they are. I have a sneaking suspicion that I'm not going to get many Big Tech people willing to be questioned by me on the show. But hey, I'm always open to being proven wrong.
THING TWO
I hate listening to advertising, even more than I hate reality-television (and that's a high bar). My husband won't watch regular television with me because I can't endure the ads without constantly commenting.
The pharmaceutical ads are the worst, where a woman skips through a park over a snappy jingle - while they just happen to mention that a potential side effect of the medication is killing you by triggering the very condition that it's meant to save you from. Asthma drug? Side effects include fatal asthma attack. Allergy drug? Side effects could include a hive of bees exiting your rectum and stinging you to death. Rectum bees, it's a thing. (No it's not I just made that up.)
Do you ever feel like a crazy person? There's an actual ad on television currently from a law firm looking for any victims of a particular Type II Diabetes drug which can cause….wait for it…. Genital gangrene. That's not a joke, I didn't just make that up – the drug meant to help you control your diabetes might just make your junk shrivel up and fall off. That's a real thing. Cheers.
Okay, so I hate ads. Is that part clear? But why am I talking about ads?
Why you should join the Big Mama's House Fan Club
Because creating a podcast takes an incredible amount of time from writing, to the technical side to promotion, etc. In order to cover all of the time and effort spent, most podcasts are monetized (that means they earn money) by serving up ads during the episode – and that's okay for other podcasts if that's what they choose to do, I'm not judging. I'm just saying that I'd rather gouge my eyes out with a fork than start hawking some stupid product to my own fan base. It feels gross. And I refuse to do it.
Soooo instead, I've launched a Patreon Channel to support my podcast effort. Patreon is a platform that makes it easier for creators (like me) to share their work with their fans. Just to make it clear, if you're listening to this podcast on Stitcher, or Spotify or Apple Podcasts – you will still be able to publicly access EIGHT episodes at a time. That means that at any time, the most current EIGHT episodes will be available to the public.
However, only Big Mama's House fans will have access to the entire back catalogue of episodes as well as bonus fan-only episodes, and participation in a live 24-7 community where you can ask questions and engage in discussion with me and other fans. Fans will also have access to free downloadable resources, free ebooks, free signed copies of the book, app reviews, book reviews, free merch like tshirts, stickers, etc. Your support means that I can spend most of my time creating more educational materials and resources.
So, those are our options people – a private fan club starting at just $2/month or ads for genital gangrene lawsuits – choose your poison. You can check out the fan club tiers here. I've put a link in the liner notes.
ATTENTION non-fans....you will still have access to the massive pile of free resources, videos, and written pieces HERE. This area will be constantly updated to be sure to check it out often.
Well, I hope that you've gotten a sense of what's coming in the podcast and I hope you'll stick around and maybe even join the fan club.
Remember –
Parenting is Hard. Be Kind To Yourself.

- Big Mama
Become a patron to
Unlock 10 exclusive posts
Connect via private message
Recent posts by Big Mama's House
How it works
Get started in 2 minutes