BigMillerBro
is creating STL files for 3d printing
Select a membership level
Official Patron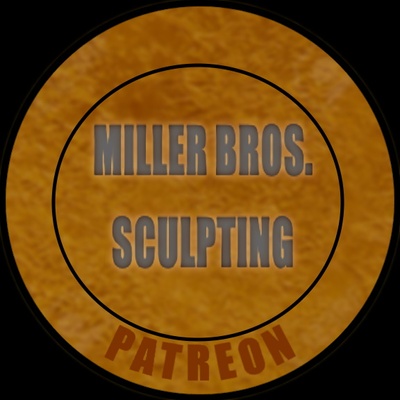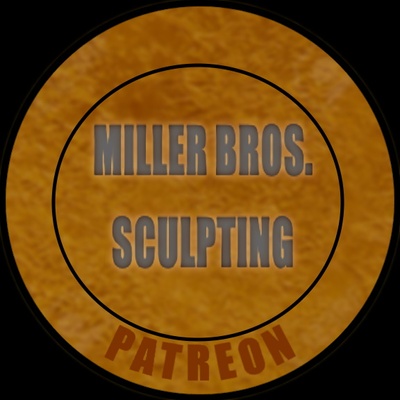 For people who would like to get this months models for personal use and printing for family and friends.
Patron-only posts and messages
All-access Patron
Limited (3 remaining)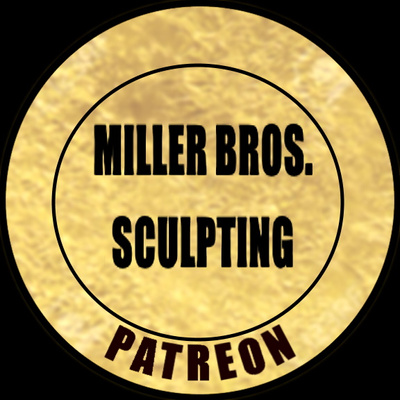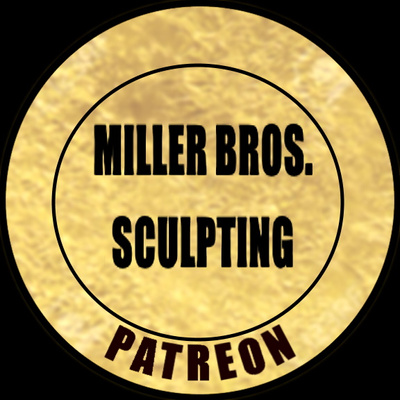 For fans who want to support the whole process- this Tier is for folks who want to print the models for family and friends as well as get a 25% discount on Gumroad purchases; (Your own special discount code will be provided to you); will also get access to Work in Progress Models and Dolls and limited offers of some files that other Clients/Patreons contract from me:
Size dolls (middle Tier and above) are usually the simple static poses I print off first to see how the figure 'sizes' up next to other 1/48 scale figures. They often appear as the sample Thingiverse figure and so you dont 'miss' out on those too much by not pledging to the middle Tier.   As many people will not have the skills to make use of the dolls Mid Tier Patrons make make a special request once a month for a specific posing of any of the dolls (though you are always free to make suggestions that I usually fill this request can be done exactly as you would like)
So the middle Tier has earlier access to those as well as other 'work in progress' files and proto types. In addition as they are paying extra there will on occasion be some limited files offered to them- stuff that may not fit in with the overall theme of the rest of the Patreon and so normally wouldn't be included but that other Clients/Patrons have hired me to create for them and agreed to share. As other clients will co-own the rights to these stl files and may be offering sales or prints of those files themselves they dont appear in my Merchant or Entry level Tier

Patron-only posts and messages
VIP Patron Merchant
Limited (0 remaining)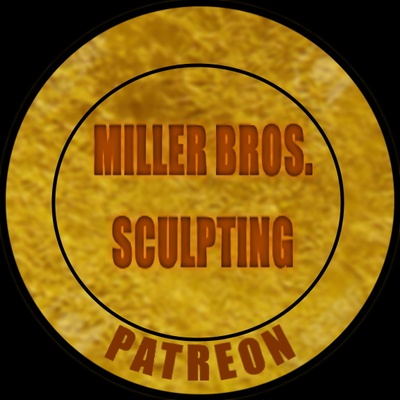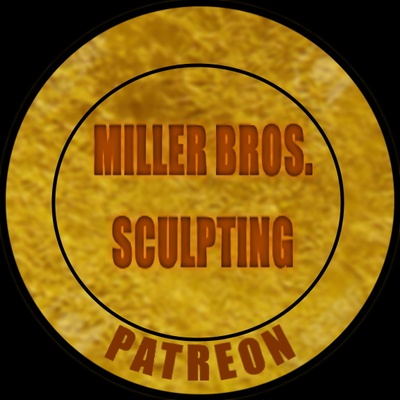 1-CANADA
2-USA
3-USA
4-Belgium
5-UK
6-UK
This is the Tier for people who want to be able to print and sell physical copies of the STL files I offer through my Patreon.

Through a new development I need to carify that there are some files that I can not offer to Merchants to print:  There wont be many but these will be those select files from 3rd party clients and other Patrons who hire me to create files for them- usually for their own sales and prints.   Every now and then one of my other clients will allow me to share the files I create for them with other clients and one of them has graciously agree to share those as a bonus to my Middle Tier Patrons.  If a Merchant would like a copy of those files for his own uses (again I am not able to sell the rights to print those files) I will totally make that available to them as well.
Patron-only posts and messages
About BigMillerBro
There is no 'Custom Pledge Tier'- that is something Patreon adds on their own for people who want limited access but it offers no benefits and simply put there is no way I will allow someone paying only 1$ to access the same files as people who pay $5- thats insane. My work has value to me and will only be offered if that value is recognized and respected. Likewise I dont ask much in the way of support and I greatly respect those who chose to offer their $5 a month. So to offer the $1 custom pledges the same content as the $5 Tier is disrespectful to everyone paying $5 and just plain bad for business- I have already set what I feel is a more than fair price and dont care to devalue my skills any further. Though I appreciate any fan of my work its crazy to think Im going to offer you something worth hours of my time and at a 50-60 dollar value for only $1 while other people pay $5. This really shouldnt need to be said but after a snarky email from a rather entitled soul it appears some people really do expect 'something for nothing' and thats not on offer here

Tiered Patrons will have access to the files for the month they are offered (with some early overlap to allow for late downloads) and in general I intend to have each months files finished and posted before the 1st of the month.

I have been sculpting and designing figures for clients since 2003. When I am not doing client work I like to test out new ideas and designs and make fun stuff for my own use. After years of doing this many people have suggested I start a page to help fund these side projects and give them access to cool and unique models for people who enjoy my style of art.

Why 'BigMillerBro'? Because when I started back in 2003 it was Miller Bros Sculpting- a venture my little brother and I started. I have always remembered the faith he had in me to do this and as I was the 'big' brother I have kept the name as an homage to those times.
By becoming a patron, you'll instantly unlock access to 40 exclusive posts
By becoming a patron, you'll instantly unlock access to 40 exclusive posts
Recent posts by BigMillerBro
How it works
Get started in 2 minutes