BillyTheBard11th
is creating Music Videos
About BillyTheBard11th
Heyo! I'm Billy.
 
I'm from Sweden and music is my life. I started playing drums 12 years ago as my first instrument. Since then I've also picked up bass, guitar, keyboards and some other various instruments that I try to play to the best of my abilities. As my interest for music has grown, the dream of being able to produce music for a living has done the same. I'm really hoping I can reach that goal one day!

I usually upload covers of video game songs, anime songs and other nerdy projects.



I started making covers back in January of 2014, uploading them to YouTube (I was motivated to throw myself out there by the one and only FamilyJules) and it's allowed me to grow tremendously both as a musician and as a person after making so many amazing friends.

Progressive metal is my main outlet, although I enjoy most types of music and I try to have the widest spectrum I possibly can~


In short, I dream about producing music full time - If you want to help me reach that goal, that's absolutely awesome - thank you so so much!
That said - as a musician, the fact that there's people out there who want to hear what I create means the world to me in itself - so no hard feelings at all if you can't or don't feel like becoming a patron! I will always appreciate your giving me your time immensely no matter what, and I will always keep making music either way. <3

Keep in mind that you can set a cap on how many videos a month you want to support - you'll get access to tier rewards regardless of whether you pledge 1 time a month or 4.~

//Billy

Select a membership level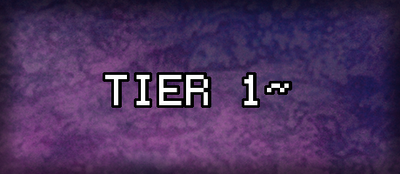 Shoutouts, downloads and behind the scenes!
Your name will be featured in the end card credits of my weekly videos! You'll also get access to my patron exclusive feed where I let you know what I'm working on, what's coming up and what's going on behind the scenes + MP3 and WAV downloads of all my music!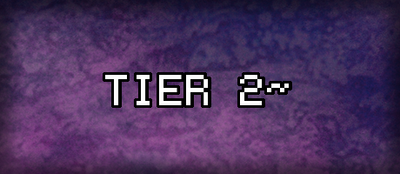 Early video access!
 See my videos as soon as they are done (usually one day before release)!
(Includes previous tiers)

Request songs + backing tracks!
You get to decide a video game song for my next video (4-5 video cooldown after that)! + Backing tracks for my covers (tailored to your liking)!
(Includes previous tiers)

If I reach this goal, I'll upload a compilation of bloopers and outtakes that have built up over the years - watch me throw a drumstick into my face, make loud noises like a moron when I finally get a take right and more!

3 of 6
Recent posts by BillyTheBard11th