Elian Black'mor & Carine-m
is creating a new series of graphic novels called Wild West Dragons
Select a membership level
YOUR NAME APPEARS IN THE WWD
To us, your contribution will be dear to our hearts
→ Your name (or nickname) will be included in the WALL of FAME of Arsenic-et-bouledegomme.com as well as in the WILD WEST DRAGONS end credits! Cross our hearts and hope to die!
RAVEN ARCHIVIST
You cannot come on the round the world expedition because you do not have the time, but you want to help support the mission.  You will have access to a special personalized logbook on a monthly basis.
→ Each month, you will be able to access the behind the scenes elements monthly (documents, links, Bibliography...) that allowed us to create this new journey by visiting
arsenic-et-bouledegomme.com.
KNOWLEDGEABLE EXPLORER
You have decided (at your own risk) to accompany us on our journey in order to discover from the first light of dawn, what the twilight has released into the path of the WILD WEST DRAGONS!

→ At RISK 2, each month, in addition to your support in the expedition, you will have access to Works In Progress, Time lapse videos and other video previews. 
About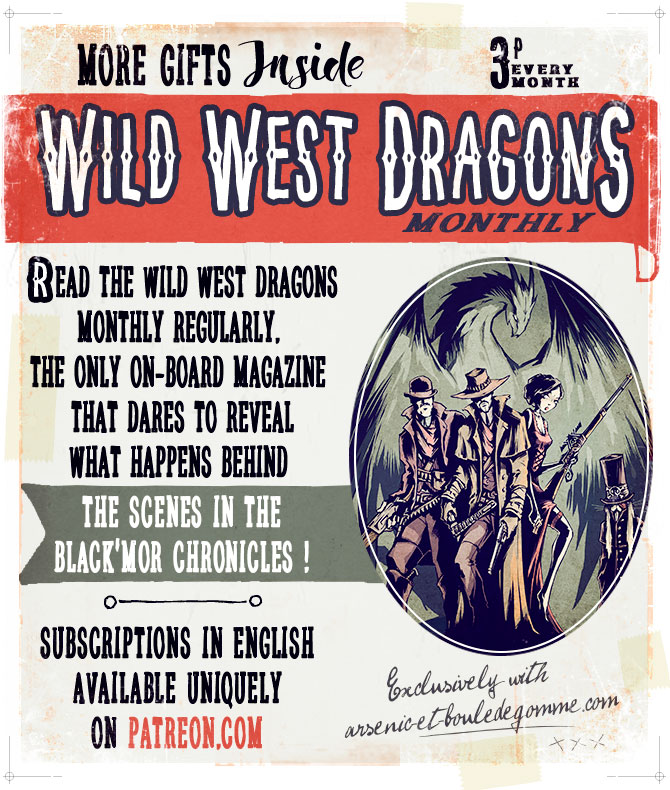 Every month, depending on the level of risk you chose to take, you will have uncensored access to all of our documents, and if your reward allows you, you can even see new creatures forming in front of you.... And that's not all....
With your CODE//RISK that you have chosen, you can access the WILD WEST DRAGONS expedition directly by clicking 
→HERE← on arsenic-et-bouledegomme.com
.
So now when we tell you that Patreon gives you direct access to our double brain, you'll believe us.
(This subscription is monthly and can be modified or cancelled at any time on patreon.com)



Hello fellow adventurer, glad to have you along!
Let me (re)introduce myself. I am a French writer illustrator, explorer of the imaginary who lives in Brittany under the shelter of the granite burial grounds. My name is Elian Black'Mor and I am the co-creator of the fantasy expedition series the Back'Mor Chronicles. Do not ask me why the series uses my name, I won't even reveal that very ancient secret under torture. What I can tell you is that this series of adventure stories was created and experienced together with my lifelong partner 
Carine-m
. Our adventures are comprised of two cycles of adventure epics. They were originally published in France by Editions Glenat.
The first cycle,
In Search of Lost Dragons
published in English by Dynamite Entertainment, is a collection of our first three expeditions. It is a travelogue of our journeys in search of those winged titans throughout old Europe, and into Asia. The second cycle
The cursed
,
published in English by Insight Editions reveals the existence of a fantasy sanctuary for chimeras hidden in the public parks in the heart of London.
At present Carine-M and I are preparing our new expedition that will take us to the New World at a time when the vast plains were still inhabited by the first nations and where, according to our sources, new creatures can be found. This expedition is entitled
WILD WEST DRAGONS
and the illustrated tale of the first leg of our travels, our travel diary, will be published in the fall of 2018 by Editions Glénat.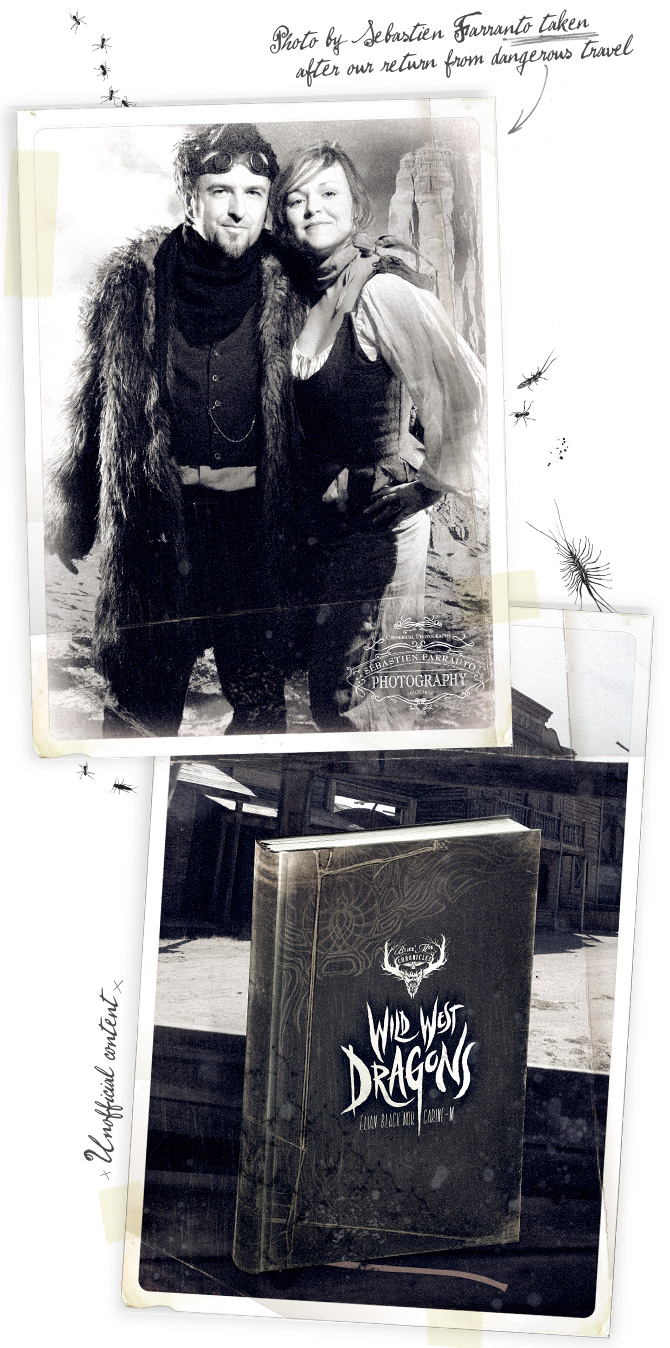 Now, fellow adventurer, that we have the (re) introductions behind us, before I ask you for your support of our new and dangerous adventure, I owe you an explanation for why I am inviting you to Join this Tipeee expedition. Believe me, it was not an easy decision to make, but I believe that once you have read my thoughts you will understand my decision..


Since the creation of the Black'mor Chronicles, Carine-M and I have always had, a patron who, in addition to supporting our expeditions, published our discoveries in the form of quality illustrated works for the general public. This generous and very supportive benefactor, our publisher, financed a substantial portion of our adventures, and provided us with the logistical support we required and still need. But the budget of our benefactor has been cut and the amount allocated to our research and work has diminish significantly to a dangerously low level.

At first, Carine-M and I thought that it was just an issue due to a temporary global crisis, and that our expedition cash flow would reach its old equilibrium, since the Black'mor Chronicles did manage to cross the Atlantic with ease, to be published in the New World by new benefactors... But unfortunately, the situation has not returned to its old status quo. Our state of diminished resources seems to be a new norm and to such a level that we are questioning if it is at all possible to head off in search of these legendary creatures with so little means. The risk of our not being able to get back alive in the event of the slightest mishap is too great. We questioned the wisdom of our expedition. Our entourage was worried about the what would happen to our mental state while facing dangers we might come across without the logistical support needed to survive in a hostile environment... We continued to question the wisdom of our expedition...
... Then, we got the idea to call upon you, yes you, our readers who have been following us faithfully for over 10 years.

Of course, all new benefactors, as our primary benefactor has been, will be entitled to something in return for their patronage. In return for your support we propose that you experience the adventures at our side, getting access to elements that will not be available to the general public or through regular distribution channels like book shops. In addition, we will give you access to the behind the scenes action of the creation of the work WILD WEST DRAGONS. Once you have decided the level of RISK you are willing to take you will have access to a logbook of source material (videos and texts), references and a music playlist that are part of our journey. Furthermore, in the coming months, you will have access to information on the characters we encountered in previous expeditions. And, if you choose to risk going even further with us on our adventure you will be able to watch, in time lapse video, new creatures as they unfold when we come across them on our perilous new journey. But that is not all ...

The idea is not to reveal the book to you before it is published, but to allow you a look behind the scenes of the creation of the work. You will not be shown a double-page with the text and image as it is to appear in the printed journal. Instead, you will see, chronologically, how the narrative is built, where the ideas of each encounter come from and how images are made. We do not, in any way, want to ruin the moment of pleasure that comes from discovering the chronicle when it is released. We will focus on the reasons why we followed one path or another and to take the opportunity to retell you of our earlier adventures so as to keep them fresh in your minds.

So, do you have the mettle to join us on this new inventive pathway of crowd funding? We are pretty sure you do because up to now you have proven yourselves to be quite curious by nature.

And finally, as Maliki said, having laid this path in france on Tipeee.com, why not encourage other authors to follow it so as to allow creators to live off their work.

Now that what have said what needed to be said, it's time to board the Demeter. In the right column you will find all the risks levels available to you and the objectives we hope to achieve. Choose the one you are willing to bear in exchange for the indescribable things that will be revealed to you about the WILD WEST DRAGONS fantasy journals. We wish you a fantastic journey!
Best
Elian
& 
Carine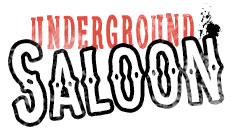 If the WWD achieves its monthly, our long eared Desparado will regularly spin "the killer wheel of death!" and award one of you fellow adventurers a personalized signed sketch as well as 5 other mystery collectable gifts.


Our dear Eustache is a gamer!
1 of 1
By becoming a patron, you'll instantly unlock access to 5 exclusive posts
By becoming a patron, you'll instantly unlock access to 5 exclusive posts
Recent posts by Elian Black'mor & Carine-m