Black Reign Multi Media Productions
is creating Reality within Multi-Media
Select a membership level
RED-REIGN-
All access; Including lessons on life, spirituality and purpose. -NUBIRTH ENERGY podcast full access to all art, writings and productions of P.O.T.N.A.


+ Podcasts- Artist interviews, documentaries and exclusive projects.  
promotional tools for your craft.


+ "Shark Tank" updates on critical funding opportunities and major changes in the Media and Music industries- so that you can capitalize on trends and projections in the market. 


+PLUS- We are prepared to assist your "research"
1. Your Target Market and how to narrow them down.
2. Step by step focus on Marketing effectively and wisely.
3. Protecting your Intellectual Property.

Bonus (if interested) : Historical DNA and Archaeological records- effectively- unbiased- Non-digitized- newly discovered information concerning the ORIGINS of your family. (Let us help you uncover your own family history)


+Also this tier earns you monthly perks and access to exclusive content concerning new findings in the Healthy Artist benefits, Business Management and Creative Marketing.


+Are you an artist? Be added to our Top Music and Artist list- Monthly- FREE BLASTS & PROMO on all our platforms.





+Access organic and vegan menus and recipes that will promote pineal gland de-calcification and healthy skin and digestion. 


+Access life changing information for your spiritual and mental growth.- Free consultations.

This is an original " Sugar Baby" Tshirt honoring Ancestors.
BLACK-REIGN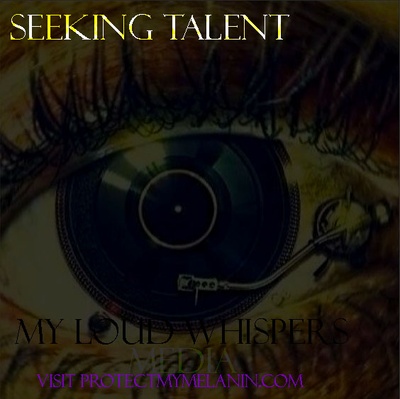 +All access to content on this platform; 
+All Grant-writing, Public Funding Research, Business and Media consultations and promotions. 
+Rare-unknown secrets and information to building your brand, gaining recognition and validation. Becoming an ICON. Building an EMPIRE.
+With this package entrepreneurs can feel secure in the moves they are making. 
++Black Reign connects you to the right people & resources allowing you to CLEARLY understand the strategic ways of brand building and protecting ownership. 
+Resources included in this package will target specific campaigns, business launches and artistic direction.
This package is made to build media managers or labels who seek to represent their artists and ventures professionally and EFFECTIVELY. 
This package will help you understand the following:
+Your Story and how to tell it
+A true understanding of your WHY! WHO! & WHAT!
+Understanding key differentiation between you and the market you compete within.
+Outline of your brand values
+Messaging that will attract your ideal clients
+An understanding of who your ideal clients are and how you can serve them
+A strategy for marketing your business moving forward 

This package consists of:
 
+Initial brand assessment
+ 1:1 sessions Via Phone or Zoom
+Weekly action plans
+Accountability check-ins
+Strategic Marketing plan
+unlimited support via email or text 
+Reach out with questions or new ideas you are brainstorming
This is an original " Sugar Baby" Tshirt honoring Ancestors.
GREEN REIGN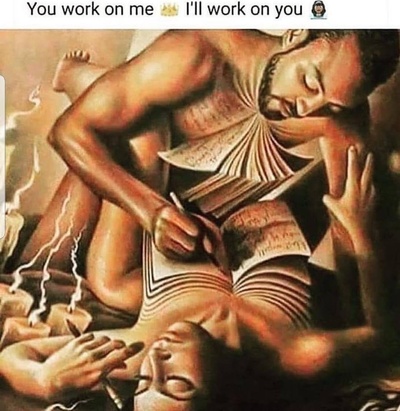 All access to- Dark Matter content;  We create you a short production- via trailer, montage, soundtrack or 90 second commercial.
+ Feature you on our Podcasts- 
 +Interviews, 
+Shoot and produce and edit documentaries and film projects.
++++ Rare-unknown information about social media campaigning and effective market research methods.
+ADDITIONALLY: Black Reign will promote, advertise and brand YOU-as an artist, business owner or production company. 
+We Want to help tell your story! We will provide you a free monthly video promo (we can create)- and include you in all our social media blasts/news! 
 (video/advertisement must be under 7 minutes)
-
Think of it as your own video/content creator & editor every month with FREE ADVERTISEMENT & BRAND BUILDING.
This is an original " Sugar Baby" Tshirt honoring Ancestors.
RISING ARTIST GRANT 2020
Artist are sponsoring a YOUNG CHESS PLAYER from the 64 Squares Project-
www.64squares.com
by giving 100 dollars for the growth of themselves-their communities and the overall mission here at Black Reign.  Artist funds will then circulate the dollars generated toward building new creative programs for young rising creatives as well as funding their own projects!  We have created- A WIN WIN for all involved. 
Artists are welcome to also customize their services by choosing the custom option.
GOLD-REIGN
PERSONAL VIDEOGRAPHER-EDITOR & Production Assistant
Just say we do it ALL. -  Masters in Media Studies & Public Engagement Degree from The New School of Media in NYC.
+We are skilled in Premiere Pro editing software as well as Avid Media Video Editor.
+Highly skilled in Office- Photoshop- Excel and other creative software programs.
+Media Management & Leadership
+Creative and Visionary minds
++Connections to large media corporations; CBS, HBO, CINEMAX, MTV, COMEDY CENTRAL and MORE!
+Camera equipment- Cannon and Nikon
+Studio Access- Visual and Audio
 Includes ARTIST DEVELOPMENT for an additional fee. 
About
Peace Family of Creatives,
. Let it be known that your support means the world to us and we will work hard for you, to create powerful content that will seek to increase-inspire-and transform business solutions- for a healthy well-rounded mind-body- spirit- and ART. We serve to clarify the confusion that is often swelling inside of us all.
As an artist, researcher, content creator, photographer and media management leader- I have written grants, produced films and managed major projects for many clients in the creative field. I am a dedicated and active community activist- an educator for young adults and youth for over 20 years.
All about the Founder
Enough about me! Let's build.
WITH THIS PATREON MEMBERSHIP- YOU WILL EXPERIENCE EXPERIMENTAL MULTI MEDIA CREATIONS USING A HIGHER FREQUENCY OF KNOWLEDGE & INNER-STANDING OF EXISTENCE- I simply uncover our TRUTH- the formula as to how to HELP CREATIVE PEOPLE (artists-healers). No matter what we do in our lives, we will always seek- truth, justice and freedom at all costs -even when it is sometimes difficult to obtain- we continue for our families and most importantly OURSELVES. What we won't- and can not do- is uncover the truth about the new media entering our world.. ALONE. Let's do this together Sol-family.
Just know your membership is valued here at
BLACK REIGN MULTI MEDIA PRODUCTIONS LLC- We will continue life transforming work that has proven to change the lives of many up and coming artists and promising entrepreneurs- of all races and backgrounds. Our work has been ongoing for over twenty-years- and it continues.
What must done is this.
If you value your creative work and value the knowledge and wisdom of others who have navigated the new media realm- and you are willing to make small incremental payments to invest in yourself, then you are on your way to truly discovering the path to success.
Value us and we will value you- We will work hard for your donations and contributions to this important work.
We call this creative work because it has been a lifelong passion with many sacrifices that has taken place within these efforts. This is personal to the artist. Therefore the service we provide begins with a conversation and confirmation that we are equally minded in our business-artist sense.
Even without any business relationships we honor your membership and support of the Experimental Art we create for the world. Your support and referrals are appreciated and can be used to gain many perks here! You can always send a friend to us, and benefit from our services.
IF YOU ARE HERE FOR THE RISING ARTIST GRANT WORKSHOP>
PLEASE SIGN UP FOR A CUSTOM PACKAGE OF YOUR CHOICE-
"NAME YOUR PRICE"
FOR THIS VALUABLE OPPORTUNITY- UNTIL SEPTEMBER 30, 2020.
For your convenience CASH APP IS ACCEPTED: $YEYO3 please INCLUDE YOUR EMAIL AND TITLE IT GRANT WORKSHOP! Thanks.
Thank you for allowing me and my team to continue this important journey for CREATIVES & HEALERS around the world. Black Reign represents, the restoration of creative balance on MOTHER Earth. It represents JUSTICE. It represents HARMONY.
- IT REPRESENTS FREE SELF EXPRESSION AND ART.
We are destined to actualize our true purpose. Let's take this information presented here- and apply it. Let's strategically move within a system that is sometimes to stifle our progression - Truth.Morals.Application - in all people activities.
Please visit our website below to gather deeper information on joining our private group M.G.U.M.A. - ASK ABOUT IT. -- EMAIL US
[email protected]
https://www.myloudwhispers.com
-
We specialize in the support and development of Independent Artist with grants and resources! FOLLOW @myloudwhispers/ Twitter.com or @protecmymelanin/IG
If you have not listened in to some of our POWERFUL podcasts- please catch up on the You-tube channel
https://www.youtube.com/watch?v=V0Yo3IcvSAo
-
These will be deleted soon! (Will soon be Only available to Patreon Members)
Find our powerful podcasts on AUDIO- at
https://www.talkshoe.com/conf/show/silence-breath-and-creation-poetic-robin-hood
WE EXIST TO HELP YOU TO #DOWHATYOULOVE
By becoming a patron, you'll instantly unlock access to 6 exclusive posts
By becoming a patron, you'll instantly unlock access to 6 exclusive posts
Recent posts by Black Reign Multi Media Productions
How it works
Get started in 2 minutes