Blackout
is creating INsane content for an OUTsane world! Comedy & Consciousness!
Select a membership level
Buckman / Blackoutbuck / Dinobuck
It's a buckman! Thank You! Help the Blackout.com / Blackout's Box Podcast & Youttube.com/BlackoutsBox & Trumpet Dinopup get a Dinobuck Buckaman! - because T-Rex Puppets can't use credit cards. Of course after the fes and taxes it's about 11 cents but hell yeah you are showing support!  You also help all other Blackout stuff too Buckman! (and maybe get into secret stuff from time to time)

Inside the Box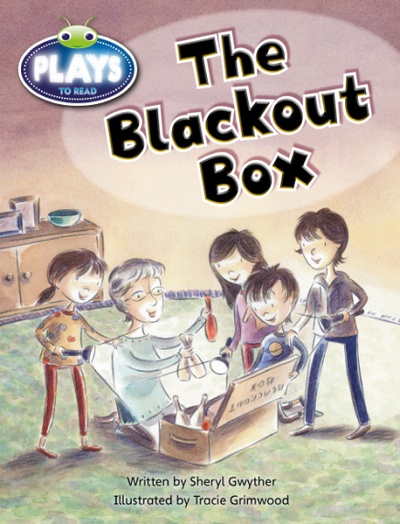 You're just helping and throwing a five to help birth new things out grow while also helping restore old things (remaster) and get them out on the Blackout's Box Podcast and YouTube.com/BlackoutsBox. Get access to some secret Blackout & Trumpet Dinopup  Patreon content.

On Top of the Box
Hey, that's 11.11 bucks, you are in sync with the universe and seeing the signs & get to sit on top of the box and some extra early access and the secret discord server! 1.1.1.1.1.1.1.1.1.1.1.1.1.

About
Help! Blackout's just this guy you know, who makes humorous, philosophical, and otherwise very strange & unusual content and characters on the internets - everything from prank / crank phone calls to sketches and long philosophical rants and discussions on topics normal people just don't talk about - and who did so before the internets was even a thing, and he spent so much money on it and never really charged anything for it except selling some physical CDs (remember those?) that now he's living in a van down by the river!  Help bring back and surpass the former glory of the hatted one! (HAT not hate) Make Master Shredder proud!  Mixers, mics, cables, computers & all that electronic crap that was destroyed in the flood needs to be replaced. It's time for remastered classic content and brand new contend both video and audio. It's time for Blackout's Box to return. 
If you are a patron here you are supporting me, Blackout aka Michael Biggins and all the characters & content I do such on the the youtube channels youtube.com/BlackoutsBox & the all new Blackout's Box Podcast
https://anchor.fm/BlackoutsBox
(available on all podcast platforms)  & of course the beloved T-Rex youtube.com/TrumpetDinopup as well as the Blackout.com website and any other creative ventures I am able to come up with, and I already thank you 1 billion times. Seriously. Thank You! (repeat tht in your head 1 billion times). You don't have to choose any of the tiers - any amount you can afford, even a buck or two helps, but if you can pick a tier there will be special bonuses & a shout out in either the podcast or on the youtube channel.  
Love, Light, Laughter, Kindness, Creativity & Abundance are yours if you support this Institution for the Advancement of Foolishness. God Speed braver warrior of the infinite silly! Oh, and did I say thank you agan? Yes? well thank you again again. 
More info and bonus extras and unheard pranks and unseen footage and remastered insanity coming soon! Special shout outs, bonus secret unheard of material, and just general you are awesomeness for patreon members.  
Hey, let's start small and work it back up. The first 10 patrons will be considered the FOUNDERS. You got the ball rolling and regardless of the amount you give you will always be the first 10 and thanked in videos and audio, plus entrance in to the super friends founder message board. I'll also do a personal message for you in any accent, character, voice, dialect I can do for your voicemail, website, grandma, kid, or pet Okapi.
1 of 1
By becoming a patron, you'll instantly unlock access to 4 exclusive posts
By becoming a patron, you'll instantly unlock access to 4 exclusive posts