BlueCat
is creating the biggest and longest visual novel of all time
Select a membership level
T1 - BlueCat low-budget Supporter
Limited (0 of 50 remaining)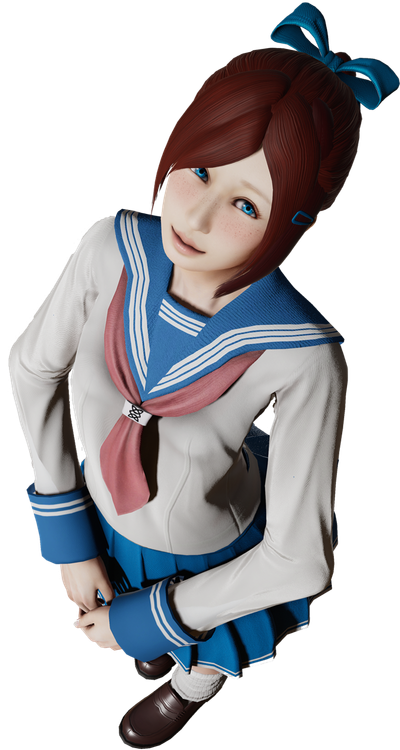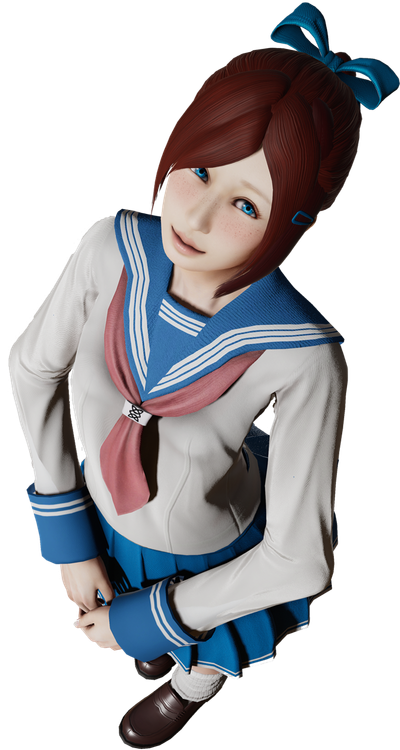 ❀ You are able to see the Patreon-only feed.
❀ Receive Informations about the next updates.
Includes Discord benefits
T2 - BlueCat Beginners Supporter
❀
You get the previous tier rewards.
❀ Access to Vote
❀ Access to the monthly game update.
❀ Access to "What happens next" blog
Includes Discord benefits
T3 - BlueCat Regular Supporter
❀
You get the previous tier rewards.
❀ Access to preview Pictures of future releases (No Nudity).
❀ Chance to become a Beta-Tester.
Includes Discord benefits
About BlueCat
❀ Welcome to BlueCat ❀
-❀-❀-❀-❀--❀-❀-❀-❀-
-❀-❀-❀-❀--❀-❀-❀-❀-
-❀-❀-❀-❀--❀-❀-❀-❀-

-❀-❀-❀-❀--❀-❀-❀-❀-
-❀-❀-❀-❀--❀-❀-❀-❀-
-❀-❀-❀-❀--❀-❀-❀-❀-

Japanese visual novels have existed for decades and their sale numbers grow every year. Western visual novels have also grown in popularity recently and that's why it's not too surprising to see many people deciding to create their own game.
Most Western 3D visual novels have nice scenes, but they simply can't be compared to the Asian ones as their focus is completely different. Western visual novels tend to be about sex first and foremost, and there's nothing wrong with that, but I prefer exciting stories, growing and convincing characters with individual personalities, thrilling and emotional dialogues, and you can find these things in almost every Japanese VN.
For this reason, I decided to create a game that combines both kinds of VN and the result is:
                                                                                               (Perverted Teacher)


You play the role of a 32 year old family father with three daughters, happily married to his 33 year old wife. After ceiving a lucrative job offer, you moved together with your family so you can work as a teacher in a newly built school in which there are only female students.
The school itself is a trial for a new reform of the educational system, and the project lead is no less than the Japanese Minister of Education. His wife, Tanami, is the school's principal, and right on the first day you find out what challenges are facing you...
Your duties are to educate the students and making sure they get good grades, all while taking care of your family. You are a problem solver first and foremost, and this is how you build up trust with your students and neighbors to learn more about them and also placate your hyperactive libido by giving it what it needs. Sex. A lot of sex!
After two years of development, there are over 100 characters in the game and each and every one of them has a unique personality with different fears, worries, desires, and goals in life.
But we're hardly reaching the end. Not many new characters are scheduled to appear, but the game will only be over when we reach Day 365, and a sequel of Ecchi Sensei is on the agenda already!
My goal with this game is to convince those of you who have shied away from story-intense games so far and also to include lots of fetishes.
With the many ingame characters and the over 1000 decisions in Ecchi Sensei, you have a say in almost every matter and live out your fetishes freely.
My other goal is a little more ambitious, but we are about to reach it... Ecchi Sensei shall become the biggest and longest visual novel of all time. Currently we're on 2nd place and we'll reach that goal with Month 1.
My final words are that I already have a small team around me to support me, but we are reliant on your contributions to reach our goals. That means every kind of financial support, no matter how little, helps us make progress and keep delivering huge updates so that you can sink many hours into this wonderful world full of opportunity.
$3,883.94 of $5,000
per month
With $5000 a month, I would hire someone for sound effects and, in addition, a 2D gfx artist.

The focus is on work efficiency and prettier maps


3 of 5
Become a patron to
Unlock 123 exclusive posts
Connect via private message
How it works
Get started in 2 minutes