Boatworks Today
is creating "How-To" Video's For The DIY Boat Owner
Select a membership level
Access to Patreon site for early release of project video's and additional weekly content!

In addition to the entry level, you'll also receive a Boatworks Today window decal with our logo!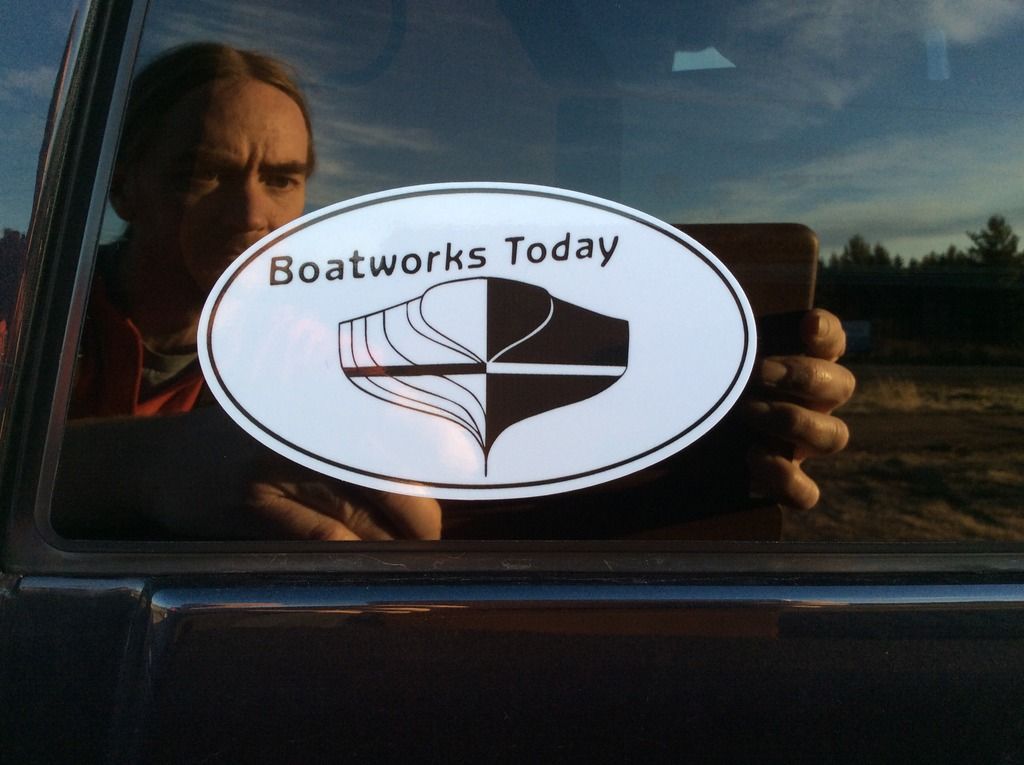 Thank you so much for the help and support!  At this level you'll get 2 Boatworks Today window decals (one for your car and another for your boat!)  



About Boatworks Today
I launched
Boatworks Today
in 2011 with the simple idea of being able to share my experience in marine repair with anyone interested in learning more about the craft.  Having the ability to tackle your own boating projects with confidence knowing that the work was done safely and correctly is a wonderful feeling.  If you've ever had to pay for 'professional' work you know how expensive it can be! 
It was this fact that really pushed me to start this show.  With a little guidance, I honestly believe that anyone can turn a diamond in the rough into a true gem!  Something to be proud of!
Just like any other hobby, boating can be as expensive / inexpensive as you make it.  Being out on the water was something I grew up doing as a kid and it created  lasting impressions that I carry with me today.  We didn't have big expensive boats; and honestly, it wasn't something I gave much thought to.  The point was being out on the water with friends and family, experiencing life / making memories..  
~ It's The Simple Things..

I worry that today's generation is so caught up in the digital world that they may not ever take the time to experience these simple little treasures in life.  What bothers me more is the notion that lack of "know-how" might prevent someone from taking that chance on a fixer upper and miss out on all that this recreation has to offer! 
I WANT to provide this information and help!!!
Creating these vids isn't how I make my living, but I want to move in that direction.  Since 2004 I've owned / operated a custom repair shop (which is my bread and butter).  These vids are merely a pet project that I REALLY enjoy doing.  What makes this difficult for me is that it takes time; a LOT of time (and expense)!  Video equipment, hosting fees, general overhead, materials, etc. quickly add up to a significant amount of money.
  Typically I work on video's after work which takes away from home / family time.  Planning, shooting, editing, maintaining websites and answering dozens of emails / questions per day makes this very much an endurance test. 
 I get a LOT more gratification creating content than from my daily 9-7 (x7) job.  Through these video's I'm able to reach  thousands  of people all over the world that truly appreciate the effort.  I really enjoy being able to connect with people and hear how they were able to complete a particular task / project and make it look awesome!  Something to be proud of!
I want to grow this show far beyond where it is now, but in order to do this it will require a lot more 'hands on' time from me.  There's only so many hours in a day, and the only way I can do this is with your help!  Your support would allow me to focus more on developing new content and aspects of the show and less about keeping the lights on and putting food on the table.
By supporting this show (whether it be through purchases, donations, or Patreon) you're allowing me the flexibility to create content that not only may benefit yourself, but also others that may not be in the position to offer assistance monetarily; somewhat of a 'Pay It Forward' if you will.
It's because of the support from awesome viewers like yourself that I'm able to provide this free content! Without you, there would be no show :-/
Thank you!
Boatworks Today on the Road!!  Let's start taking road trips to visit other online creators and DIY projects around the Country!  Maybe even across the pond???
6 of 6
By becoming a patron, you'll instantly unlock access to 345 exclusive posts
By becoming a patron, you'll instantly unlock access to 345 exclusive posts
Recent posts by Boatworks Today
How it works
Get started in 2 minutes