The Book of Days
is creating a short fiction project
Select a membership level
Readers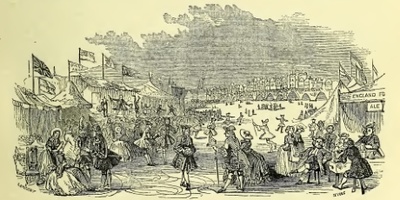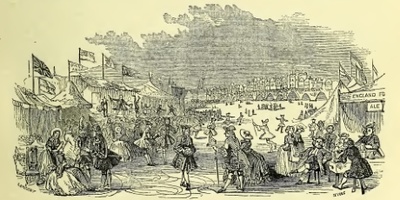 This tier gives access to the story drafts of The Book of Days. I'm aiming to post at least one story a month.
Bibliophiles
In addition to all the fiction from the previous tier, this gives access to the connective tissue between the stories. Comparisons with the entries in Chambers' Book of Days that inspired each tale. Essays about influences and sources. Random thoughts about the project as a whole, and perhaps more.
About The Book of Days
Hello! I'm Matthew David Surridge, a Montreal-area writer battling chronic fatigue, and this Patreon's a way to help me fulfill a long-planned project: writing short stories, across a range of genres, that together will create a vast mosaic of fiction.
Several years ago at a used book fair I bought a copy of
Chambers' Book of Days
, a massive Victorian reference work. For each date of the year there was a list of notable people who were born or died on that day, followed by a few articles about one or two of those people and any number of other subjects: folklore and history, mainly, and odd customs. Funeral garlands. The book-fish. The wise fools of Gotham. Scent-balls and pomanders. Mrs. Midnight's Animal Comedians. Wonders in the air.
It struck me that I could write a short story based on the articles for each day of the year, taking inspiration from each set of near-random subjects. As I developed this idea I began to see how an overall conceptual structure could underlie all the stories, linking together hundreds of tales of all kinds: science fiction, fantasy, historical fiction, realism. Themes emerged.
The Book of Days
, when it's completed, will be about history and myth; about empire, and about stories. It will be about the cycle of the seasons. It will be about time, and random conjunctions, and a sense of meaning. 
I hope to post something like a story a month here. Hopefully more. But I'm fighting chronic fatigue caused by sleep apnea, the reason I haven't already gotten further along in this or other projects. I started using a CPAP machine a year ago, and that's been slowly but steadily giving me more energy. I'm hoping this Patreon will be a further spur to action, as in some ways
The Book of Days
strikes me as very well-suited to this platform.
Before my fatigue became overwhelming several years ago, my short fiction appeared in
Beneath Ceaseless Skies
and in
Black Gate Magazine
(a story which was later reprinted in
The Year's Best Science Fiction & Fantasy
). I've written lots of non-fiction for Blackgate.com, Splice Today,
The Montreal Gazette
,
The Comics Journal
, and a number of other places.
As for here: Membership at the 1$ tier gives you access to the story drafts. I intend to try to sell some of the genre stories I write to genre magazines, and if I succeed I'll also be putting up links to those stories in this tier. But in some ways the project's really going to live at the 3$ tier. At that level you get access to the notes I write about the stories and about the
Book of Days
as a whole. Short articles will talk about which day each story's based on. There'll be essays about influences on the project — the history of Montreal, say, or the theory of myths in Northrop Frye's
Anatomy of Criticism
. Connections between stories will be made clear: some of the characters I create for one story will recur in another, as will ideas and themes. So within the overall cycle of linked stories will be smaller story-cycles, all I hope forming a whole.
Something, perhaps, like
Chambers' Book of Days
itself: a coherent, organic, unpredictable gallimaufry of a book. I hope I can capture even some of the richness of that massive text, and I hope you'll join in for the ride as I give it my best attempt.
(And in case you're wondering: Mrs. Midnight's Animal Comedians was a trained-animal show popular in London in 1753. The book-fish was a cod sold in Cambridge market in 1626 which, once cut open, was found to have a book in its maw containing religious treatises by John Frith; the book was later reprinted, retitled
Vox Piscis
. And the wise fools of Gotham are the subjects of 
an old, old story
.) 
(Also: I have no connection to Robert Chambers, the publisher who put together the original
Chambers' Book of Days
, or to 
Chambers Harrap
, the company descended from the one founded by Robert Chambers and his brother William. I also have no connection to the people behind 
this site
, which houses the text of
Chambers' Book of Days
 in a searchable and well-laid-out form. You can also find scanned copies of both volumes at the 
internet archive
.) 
Index to the fiction and other posts in The Book of Days so far
By becoming a patron, you'll instantly unlock access to 44 exclusive posts
By becoming a patron, you'll instantly unlock access to 44 exclusive posts
Recent posts by The Book of Days
How it works
Get started in 2 minutes