Boothin'
is creating a healthier world through the creation of art at all costs.
Select a membership level
Sound Hound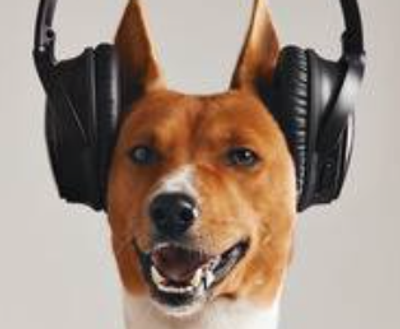 The Sound Hound tier is the entry point for all future residents of the Boothinverse. Behold the rare weekly mixtape drops which for non-patreon Boothin' fans will only serve as ether to the winds of Y'all Y'all's rapper mythos. There will be rare behind-the-booth access including pre-episode live streams and other content that shows the craftmanship that goes into each sound byte and second of audio that has floated from the Boothin' hub in Somewhereville, USA out to the universe. Thanks to listeners like you over 3000 hours of Boothin' have been streamed! Let's keep the train rolling by providing Y'all Y'all access to exclusive recording locations, a healthy lifestyle, and the ability to have security within the independence of being a dedicated artist. 
Weekly Patreon-Exclusive Mixtape
Cat Daddies
What's better than a Sound Hound? Next to nothing...until the Boothinverse became aware of the Cat Daddy tier. What differentiates Cat Daddies from Sound Hounds? Well, Cat Daddies are Sound Hounds with finer taste. They do not dig in the yard seeking sound, as they have cultivated a sense of zen, calm, and understanding that supporting the World's Greatest Rapper (TM) Y'all Y'all will provide endless bountiful gifts. I will use this money for therapy, travel, and mental health preservation through proper diet and privacy awareness. I am retired from social media and your support for this level of Patreon' will allow me to break free from these student loans that cost me 700 a month. That is why this tier is capped off at 28 patrons. Once I have 28 Cat Daddies, I will be paying my student loans thanks to the Sound Hounds and supporters of Boothin' alike. This tier will actually have access to merch and music earlier than even the sound hounds. I guarantee at least 24 hour exclusive access to early merch drops before Sound Hounds can even open their emails. That doesn't sound fair, does it? Life isn't fair. I need the bag and you need the conent. There will be a no-bars-held exclusive R-rated once a month marathon show that will serve as a round table discussion about politics. You will also receive a hand-written letter by yours truly once a month. I will write this letter about our journey together towards financial independence of the mainstream sociopolitical economy. I will mail physical letters to people as I am a believer in the tactile nature of the postal office's impression on our country. I also just am a goofball. Thanks for the love.
Bullshittin' w/ Y'all Y'all (Exclusive R-Rated Podcast)

Weekly Patreon-Exclusive Mixtape

Boothin' Newsletter (Snail Mail Exclusive)
POD GOD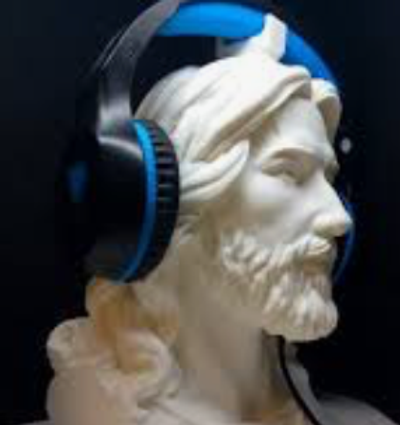 This tier is only for people who want to become a POD GOD. The POD GOD tier knows that they enable Ya'll Y'alls healthy, organic, sustainable lifestyle by alleviating him of his monthly student debt and grocery bill. Help provide a healthy mental, physical, and spiritual environment for the world's greatest rapper (TM) Y'all Y'all by supporting this tier. You will also have exclusive access to a POD GOD phone line that nobody else will have access to. This is a rare commodity in a time when Y'all Y'all can't even answer his subconsciousness nontheless a phone. How can the world's greatest rapper continue to create a reality shattering mixtape week after week without the comfort of knowing that all this is building towards something? Help Y'all Ya'll become a legend. Top shelf lifestyles deserve top shelf Patrons. That's why you're here. Flex if you got it. Rare surprise monthly gift is mailed to the patrons of the Pod God status. Each gift will be custom crafted and selected as a care package since it is so clear you care about me. I will also include a 1-2 page hand-written letter custom to your situation and questions. We will have a line of dialogue open that few artists and fans ever get to understand. I also will upload a weekly ASMR bedtime story exclusively for this tier once I have my first POD GOD. I know you remember that 700 dollars goes to student loans, so why ask for 1000? Because I have opted for cheaper, faster food options throughout my entire child and adult life with varying degrees of failure. I want to live and in a country that feeds on the fumes of humanity, it's pricey to try and elevate your physicality and consciousness. Join me in this journey.
Weekly Patreon-Exclusive Mixtape

Bullshittin' w/ Y'all Y'all (Exclusive R-Rated Podcast)

Early access to updates, tickets, releases

Boothin' Newsletter (Snail Mail Exclusive)
About
Boothin' is a platform invented, cultivated, and curated for audio excellence by the world's greatest podcaster, Y'all Y'all. Get in at the floor level of this classic American underdog story and witness Y'all Y'all's ascent to the top of the rap game as he attempts to break every record set by hip hop GOAT's prior to him. The funds for this will be used to provide healthy fuel for Y'all Y'all's mind and body as he transforms both himself and the music industry through the power of plant based positive thinking. The amount of healthy eating and therapy that this reclusive artist is attempting to compete requires funds that exceed that of his current community based salary job. If you support small business, organic/ethical diet lifestyle choices, and lyricism unparallelled since Lil Wayn'es mixtape run between C2 and C3, please support our patreon. I am starting with the base level entry of five dollars to show you all what the content will be like. The next tier will be added down the line, but my sole focus is creating exclusive content for the entry level tier that will justify the upselling of the Boothin' brand down the line. I have exclusive merch I will be selling through Patreon and all drops will be announced exclusively for members of the Patreon. Thank you for being a Sound Hound! Y'all for one and one for Y'all! - Y'all Y'all
By becoming a patron, you'll instantly unlock access to 18 exclusive posts
By becoming a patron, you'll instantly unlock access to 18 exclusive posts
How it works
Get started in 2 minutes