BoredGamer
is creating Star Citizen News, Guides & Videos
Select a membership level
Support BoredGamer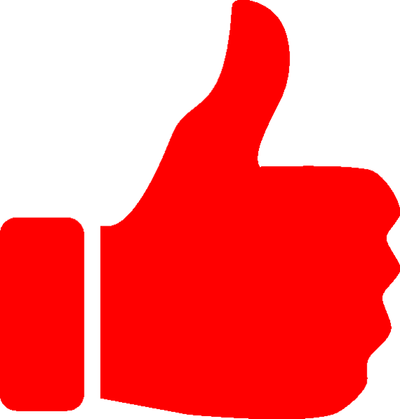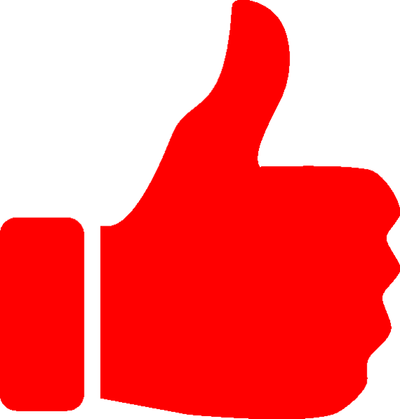 A Massive Thank You - I will put you on our website or something! Every $/£ really does help thank you!
You'll get Access to Exclusive Patreon Content, Videos, Articles and Behind the Scene Stuff!
Includes Discord benefits
Gearen's Insult Reward
I've added this donation because I made a joke about insulting people for donations.
So you rich mothertruckers can get this donation or the above ones and ask for me to insult you, which I might do on a monthly basis OR NOT bumheads.
This was the Safe For Work version!
Includes Discord benefits
Cats & Thanks!
You will get a big thank you, this helps loads, you also get a mention on our website & a picture of my cat.
Includes Discord benefits
About BoredGamer
UPDATED 17th May 2020
Getting an Editor / Community Manager / PA

I am planning to
employ zinya full time
to do pretty much everything I do, with a focus on editing, streaming and gameplay. This would give me a huge amount more time to make more content and more time consuming content, stream more regularly and do a lot more multiplayer Gameplay based content in addition to the current Channel Content.
Assuming this turns out to be a sensible idea, this is planned roughly for end of June 2020 time though this isn't set in stone. Currently I am working out her Pension & Contract.
Current Plans
BoredGamer is a Star Citizen focused Youtube Channel focusing on Star Citizen & Squadron 42 then tries to take the news & gameplay concepts and make them more digestible with short informative videos on Youtube, with an aim to create daily content |
youtube.com/BoredGamerUK
The Channel is also Partnered with Twitch @ www.twitch.tv/boredgameruk where I play various games as well as talk about Star Citizen News.
The Goal of the Channel is to make Star Citizen, News & Information easily Accessible and Digestible for everyone with some gameplay and fun thrown in too.
I talk about Mental Health On the Channel, I suffer from Bipolar Depression & an OCD based Anxiety Issue. I aim to be able to openly address that, talk about my experience & help with signposting where possible. I am doing pretty well though and I certainly don't suffer as badly as some people do, I am very lucky!
Community Driven
The viewers and community are the most important part of this. The ideas, support, funding & friendship that everyone provides is all key to making everything we do more efficient, higher quality & actually getting the content you want. But also I want to build a community where no one is (unreasonably) excluded & other content providers can work together to make Greater Works. We are looking to do regular games with the Community too and much more so in 2020.
The Content
We cover Star Citizen News, Summaries, Recaps, Gameplay, Mechanics, Patch Notes, Ship Buyer's Guides.
At the moment we are waiting for more of Star Citizen to be available. We will be making videos explaining how to DO EVERYTHING, specific job roles, loadouts, skills, piloting manoeuvres, a focus on economy & mechanics but also HOW TO make 10,000 UEC an hour videos.
At our core we are a news, information & how-to Channel for Star Citizen. And trying to make most of the videos as short as possible is important to that too. If you want to know where to mine a particular mineral we would have a 2 min video explaining where to get it & then signposting other videos that might be of use.
Website -
boredgamer.co.uk
BoredGamer.co.uk host various weekly summarizes of Star Citizen News and content as well as useful links, guides, info and more.
Equipment
I think equipment wise other than keeping up to date on Hardware that I am currently good.
Patreons have helped me get cameras, microphones and a laptop in addition to bits for my main rig.
Events
There are events for Star Citizen each Year, which I want to go to where possible, GamesCom, CitizenCon, BritizenCon as well as Studio Tours. I will be making an effort to go to Studio Tours, get Interviews with Devs and get to Bar Citizens and Events. Certain distances won't be do-able as I don't travel that well, BUT I shall try... or send a proxy. I attended BritizenCon, a Foundry 42 UK Office Tour and various Bar Citizens. I attended CitizenCon 2019 in the UK and it was amazing, I got to talk to a load of devs and meet 100s of people!
Giveaways & Competitions
I want the community to remain as involved as possible. We do monthly competitions now, but I'd like to do monthly ones for Best Photo, Getting a high score in Vanduul Swarm with a Specific loadouts, things to get the community involved. I don't want to waste any funds from Patreons on excessive Giveaways tho.
Patreon & Fan Funding
Patreon & Donations really help improve the Channel. I will always be trying to aspirationally improve as it is but, the donations make a dramatic difference. Moreover no-one needs to donate, you can help massively with content ideas, chatting, supporting us or even just saying hi! Patreon is just another way for viewers or fans to support us.
Contact me on
[email protected]
/ or Discord.gg/BoredGamer
I want people to really enjoy my Channel, Star Citizen, Squadron 42 & for everyone to get involved. Thanks loads for your time & I will see you in the Verse.
$752.84 of $900
per month
BoredGamer Weekly Update Article
I've been working on plans for a weekly update that will have links to all the external articles that talk about SC, updates for your GFX Drivers, important Hardware info, a quick run down of the latest official stuff & links. Basically a quick weekly resource to allow you to keep upto date with SC & get involved easily and update your drivers at the same time.
4 of 9
Become a patron to
Unlock 62 exclusive posts
Connect via private message
Recent posts by BoredGamer
How it works
Get started in 2 minutes